Indufor Oy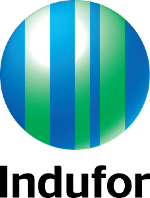 Indufor Oy is one of the world's leading forest consulting service providers. We provide high-quality knowledge and services for our clients over the forest and forest industry value chains, adding value to our clients and to all the affected communities.
Forests, as major renewable resources, will have an increasingly important role in finding sustainable solutions for global problems. Indufor is at the forefront in helping our clients to find such solutions, at both the local and global levels.
Sectors in bioeconomy: Wood and forest, Energy, Ecosystem services
Services: Consulting services
Operating: international
Tags: bio solutions, bioenergy, forest industry, climate change, development consulting, sustainable forest management
Contact persons:
Disclaimer: Please note that information included in this directory and any linked sites is supplied by the organisations themselves. Last updated Dec 09, 2019.