JAMK University of Applied Sciences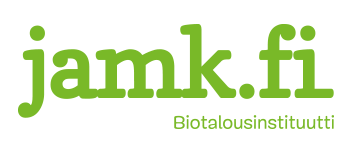 JAMK University of Applied Sciences is an international higher education institution with expertise in 8 different fields of study. The bioeconomy is one of JAMK's strategic areas.
In development work, we intelligently combine competences from different fields of operation, and aim at the growth of value added biomasses. We support bold experiments in the commercialisation of bioeconomical solutions. We operate actively in national as well as international bioeconomy networks.
Sectors in bioeconomy: Wood and forest, Fish and waters, Energy, Chemistry, Food, Ecosystem services
Services: Services and products for companies, Education, Research
Operating: national
Tags: Biotalousinstitute, boiler testing laboratory, logistics, biofuels, environmental research, water conservation
Contact persons:
Tapani Sauranen
Director
+358400226394
tapani.sauranen@jamk.fi
Disclaimer: Please note that information included in this directory and any linked sites is supplied by the organisations themselves. Last updated Oct 04, 2017.