Pellervo Economic Research PTT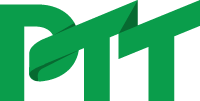 PTT carries out policy-oriented research on general economic development and issues relating to agricultural and food economics and forestry and wood economics. Twice a year, PTT publishes a short-term forecast combining international, domestic and regional developments and detailed forecasts for the agricultural, food, forest and wood sectors.
Sectors in bioeconomy: Chemistry, Ecosystem services, Energy, Food, Wood and forest
Services: Services and products for companies, Services and products for consumers, Services for public sector, Education, Research, Consulting services
Operating: international
Tags: forest, wood, economics, agricultural, policy, cooperative, ownership, entrepreneurship, regional development
Contact persons:
Matleena Kniivilä
Forest economist
+358 40 164 8078
matleena.kniivila@ptt.fi
Disclaimer: Please note that information included in this directory and any linked sites is supplied by the organisations themselves. Last updated Feb 10, 2017.