Designing cellulose for the future
Blog - Published 25.1.2016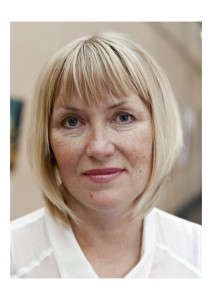 25.1.2016
Wood cellulose has traditionally had a remarkable role in the Finnish industry, although the products have been mainly high-volume and low added-value products. Can we turn our 'Green Gold', wood-based cellulose, to something radically new? How can we work towards circular economy and for more sustainable material future, still respecting our precious nature? To explore these topics we need to join forces: people with various expertise and with open-minded attitude have to share knowledge and work together – both on national and international levels.
Somebody might ask what's the news- haven't this kind of activities been going for decades? As a designer I have to say that so much more can be done. Since 2011 I have been facilitating multidisciplinary CHEMARTS collaboration between future designers and material researchers in Aalto University. I am really surprised -and fascinated- by existing and emerging technologies and the huge potential of cellulose-based materials. Cellulose, one of the most abundant materials found in nature (mainly produced by plants, but also by bacteria and algae) can be considered sustainable, renewable and multifunctional raw material. The combination of recyclability, diversification and new end-use opportunities makes cellulose the potential supermaterial of the future!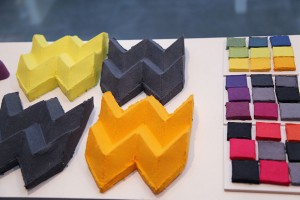 Currently I am working as a design expert in DWoC, the Design Driven Value Chains in the World of Cellulose -project. DWoC is a multidisciplinary research collaboration project funded by Tekes (The Finnish Funding Agency for Innovation) focusing on finding new and innovative applications for wood-based cellulose. The partners in the project are: the Technical Research Centre of Finland VTT, Aalto University, Tampere University of Technology and the University of Vaasa. We are exploring new possibilities for cellulose in the fields of textiles, building and wellbeing. For example, coloured cellulose foam can be an inspiring acoustic material for several applications. In our vision Finland will be a source of value-added cellulosic products, having a dynamic ecosystem for the bioeconomy containing both large and small-scale businesses.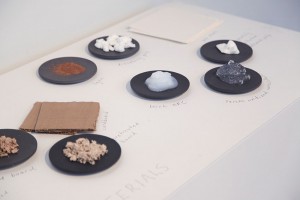 One of our goals is to freshen the image of cellulose by showing it's potential for example by experimental prototyping and exhibitions. Getting people interested in materials in general is increasingly important – no matter how digitalized our world will be, we'll always need tangible products. The importance of sustainable development in our daily lives will grow and it has to be taken into account in our society and everyday life.
Designer Pirjo Kääriäinen is currently developing multidisciplinary collaboration between arts, design and science in Aalto University, where she also worked as a professor in textile art and design 2008-2014. Before her career in academia, she worked for Scandinavian textile commerce and gained experience also as an entrepreneur and consultant for creative industries.
email: pirjo.kaariainen(at)aalto.fi
For more information visit:
Design Driven Value Chains in the World of Cellulose dWoC – brochure (pdf)
---