Fazer answers to the growing oat boom with a new technology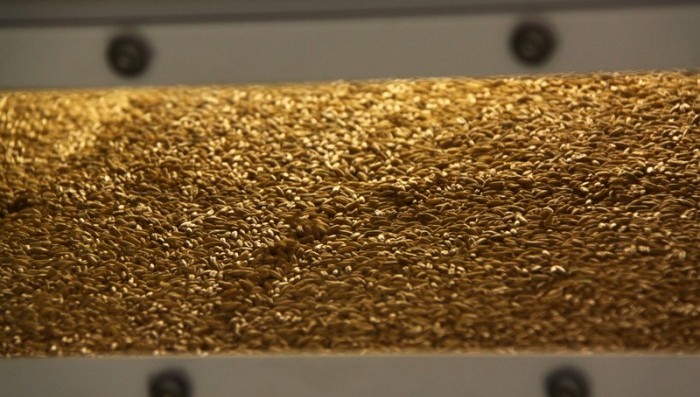 Case - Published 16.10.2015
Oats are a "supergrain" and a good source of diverse nutrients. The EU has approved four health claims applicable to oats and related to heart health, cholesterol control, blood glucose and digestive health. Due to a Finnish innovation it is now possible to extract new functional ingredients from oats, including oat beta-glucan, protein and oat oil. Fazer has secured a license to a technology* developed and patented by VTT Technical Research Centre of Finland. This technology will open up new opportunities for product groups in the dairy, dietary supplement, snacks and cosmetics industries.
Fazer's oat story brings the Finnish countryside and cutting edge technology together. At the moment Finnish outs are exported to more than 20 countries and now Fazer is investing in refining outs to develop new products, particularly for food industry applications. The investment to a new production line increases the use and value of Finnish oats. The process enables the separation of valuable and sought-after ingredients, such as oat beta-glucan, protein and oat oil, from raw oats. The process is based on a Finnish invention for which Fazer secured an exclusive license from VTT with regard to Europe and Russia.
New global product groups containing Finnish oats
Fazer opened two years ago an oat mill in Lahti where it has invested in further processing of oat products. The new technology enables the production of pure and safe components with no residues. The nutrient content of the extracted ingredients is higher which makes it easier to include in various consumer products.
The new products will appeal to customers in the dairy, dietary supplement, snacks and cosmetics industries. The components can be used in, for example, functional foods, such as heart-healthy snack bars, biscuits, breads and dairy products.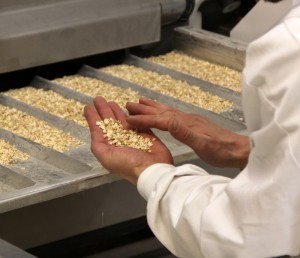 A growing demand for oats
On the global scale, consumption of oats has been a growing trend, and oat products are in high demand particularly due to oat's proven health effects. The EU has approved health claims related to the benefits of oats in terms of heart health, blood sugar, cholesterol content and digestive health. The need for protein, especially plant protein, is growing up to a point where we can even talk about a protein boom. The protein yielded by oats is nutritionally of a high quality and that way meets the demand perfectly.
Health claims applicable to oats in the EU
1st claim** : The beta-glucan in oats helps maintain normal blood cholesterol levels.
2nd claim** : Consuming the beta-glucan in oats as part of a meal helps to limit the increase in blood glucose levels after the meal and evens out major fluctuations in blood sugar levels.
3rd claim*** : The beta-glucan in oats reduces blood cholesterol, which in turn reduces the risk of cardiovascular diseases.
4th claim** : The fibre in oat grains promotes digestion. Oats increase the amount of mass passing through the digestive system, thereby facilitating intestinal movement. Good digestion maintains health and helps prevents digestive diseases.
* VTT partnered with the Natural Resources Institution Finland (Luke)
** based on a health claim approved by the EFSA (European Food Safety Authority)/Article 13
** based on a health claim approved by the EFSA (European Food Safety Authority)/Article 14
Text by: Fazer / SEK Public
For more information, please contact:
Markku Mikola, R&D Manager, Fazer Mill & Mixes, tel. +358 44 710 8866
Contact person at Communications:
Heljä Martikainen, Senior Manager, Internal Communications, Fazer Group, tel. +358 40 848 8454
Published in 16 October, 2015
---