Helsinki – the Bioeconomy Scene in July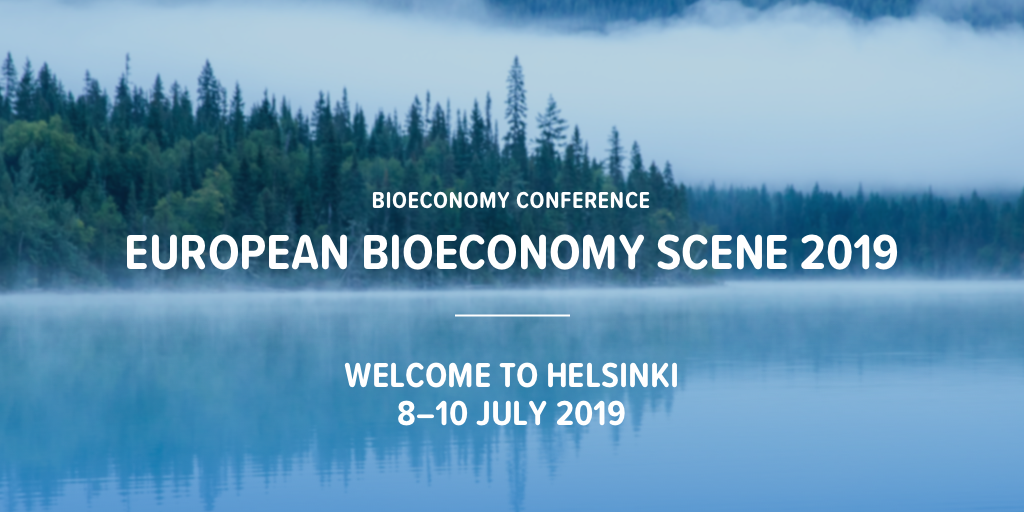 News - Published 29.5.2019
The seaside city of Helsinki offers food for thought on the sustainable use of natural resources and renewables-based growth. European Bioeconomy Scene 2019 is a conference on bioeconomy to be held in Helsinki from 8 to 10 July. The conference will focus on presenting the findings of recent studies on the sustainable bioeconomy and on promoting networking between European experts in the field.
Organised jointly by the Finnish Ministry of Agriculture and Forestry and the European Commission, the conference will be one of the highlights of the Finnish Presidency of the Council of the EU. It will provide a unique opportunity to set the course for the European bioeconomy in the coming years.
The conference will be opened by Jyrki Katainen, Vice-President of the European Commission in charge of delivering the new programme on jobs, growth and investment. The keynote speeches will provide insights into a sustainable bioeconomy covering all sectors of society, based on the updated European bioeconomy strategy.
The main speaker of the morning session is Dr John Bell, Director for the Bioeconomy in the European Commission's Directorate-General for Research and Innovation. He is responsible for leading the definition, implementation and investment of EU research and innovation policy and programming across the bioeconomy.
The second keynote speaker, Christine Lang, co-chairs the German Bioeconomy Council. She is a consultant to the German government and a biotechnology entrepreneur. She is also associate professor for microbiology and molecular genetics at the Technical University Berlin and vice-president of the German Association of General and Applied Microbiology (VAAM). Her speech will paint a picture of the future of the bioeconomy.
The conference will bring together a wide range of experts on the bioeconomy and circular economy, academics, decision-makers and stakeholders from industry and civil society. The speakers will approach the bioeconomy from two different angles: that of sustainable production and consumption based on renewable materials, and that of the blue bioeconomy, which relates to bodies of water.
Jaana Husu-Kallio, Permanent Secretary of the Ministry of Agriculture and Forestry, says: "The bioeconomy conference aims to strengthen the implementation of the European Union's updated bioeconomy strategy and to encourage participation in actions supporting progress towards a sustainable bioeconomy at national and international level."
The bioeconomy strives to find solutions to contemporary challenges, reduce our dependence on fossil fuels and curb climate change. It also seeks to forestall the depletion of ecosystems, promote economic growth and create new jobs in accordance with the principles of sustainable development. A key tenet of the bioeconomy is that we should use and recycle natural resources efficiently instead of wasting them.
The conference will be streamed live.
Inquiries:
Mr Janne Impiö, Director of Communications, tel. +358503306065, janne.impio(at)mmm.fi
Read more: www.bioeconomy.fi/eubioscene19
Published on 29 May 2019
Update 1 July, 2019: Contact person for inquiries.
---