Intelligent paper and packaging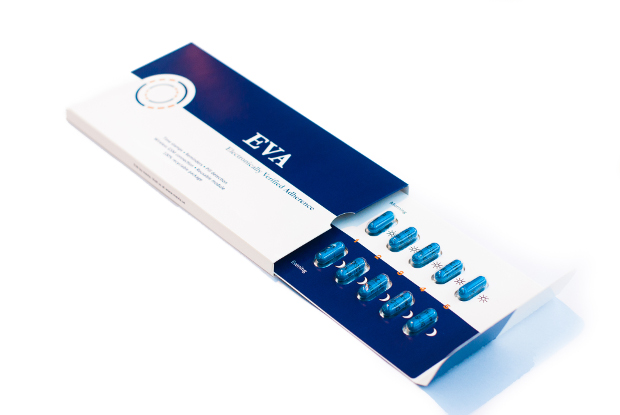 Case - Published 27.6.2014
Printing text and images on paper is already old hat. But what does it mean to print intelligence on paper?
Printing intelligence means that, just as images and text can be printed on paper, features such as electronic circuits can now be printed on paper as well. Printed intelligence expands the possibilities of paper-based communication. Potential technologies include electronics, chemistry, optoelectronics, and bio and nanotechnologies. QR codes are already commonplace, as are features such as RFID identification labels which are integrated into packaging.
Just as the methods are innumerable, so are the possible applications. For example, speakers and microphones printed on paper have already been seen at paper trade fairs. The Technical Research Centre of Finland (VTT) has created a paper which can indicate whether a sample drop contains haemoglobin. The paper is printed with antibodies which react to a sample liquid placed on it, for example, by indicating a positive test result as a line, and a negative test result as blank. In addition to the test, the paper can be printed with instructions on how to conduct the test. Finnish researchers at Åbo Akademi University have developed a method for printing transistors on paper. The production method has been patented, and a printing machine has been built in Turku to test it.
While different types of intelligent paper applications are set to hit the market sometime in the near future, there are already a number of different smart packaging applications available. For example, an intelligent pharmaceuticals packaging developed by Stora Enso instructs the patient on how to use medicine correctly, gives a reminder if the patient has missed a dose, and records each time when the patient takes the medicine. The packaging can also be used to take notes on the patient's condition when he or she takes the medicine. The data is stored on a microchip in the packaging and it can be easily transmitted to the physician via a mobile phone connection. In the food manufacturing industry, there are new packaging solutions which provide information about the cold chain of perishable food products during transportation.
Paper and fibre-based packaging has many advantages, including eco-friendliness and affordability. How about a lightweight, foldable map that works on solar cells printed on paper? Think about what types of applications and what kind of added value printed intelligence could provide compared to regular maps, or in other everyday products.
Text and photos are from the info cards in the presentation briefcase on the Finnish forest sector. The idea of a briefcase with various kinds of samples to present this diverse sector came from the young people themselves. The briefcase has been handed out at visits to upper secondary schools.
More information on the briefcase and visits: vilma.issakainen(@)smy.fi and anne.kettunen(@)forestindustries.fi.
---