Making of Tomorrow: Renewal from Biomaterials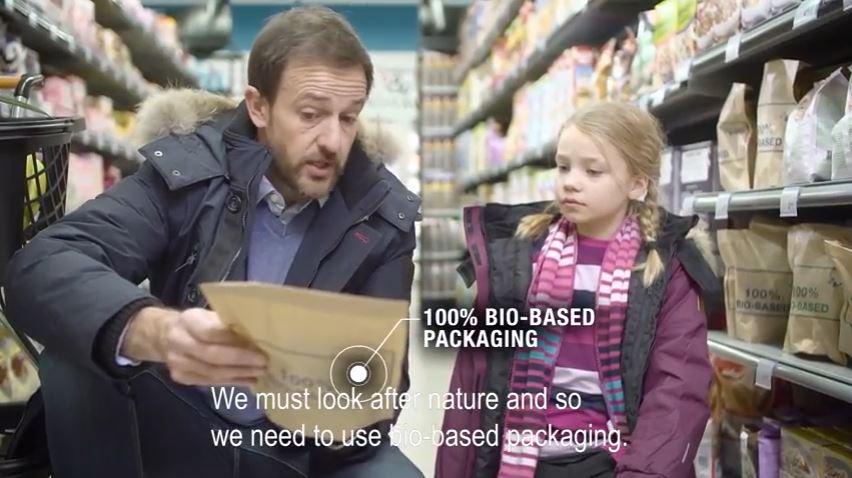 Video - Published 30.3.2017
In the near future, bio-packaging materials will challenge fossil-based plastics in many areas, and will replace traditional plastics in some. Bio-based materials are also starting to replace fossil fuel-derived materials in transportation, construction and consumer appliances. Biopolymers, nanocellulose, bio-composites, natural and man-made fibres and foam technologies will play a significant role in an increasing number of applications. They are lightweight, sustainable and save on raw materials.
Access the future Bioeconomy and find out more from Making of Tomorrow -videos by VTT Technical Research Centre of Finland.
VIDEO: What are the packages made of?  The impacts of bioeconomy and new innovations are explored through conversations between a scientist and his daughter. In this part a grocery store is full of bio-based packages.
VIDEO: On a car ride. In this part we learn about biofuels and biocomposite materials.
VIDEO: What's Inside a Plant? The forest is full of possibilities – it gives us materials, food and energy. In nature everything is used and recycled.
VIDEO: What's a Hybrid Sausage and a Wood-Based Textile? In this video the scientist father and his daughter are barbecuing hybrid sausages inside bioplastic packaging made out of nanocellulose, on a campfire. Even their clothes are recycled or wood-based.
VIDEO: Lighter and Stronger Products – The Future of the Forest Industry. Research professor Ali Harlin from VTT explains about high-performance fibres, which may enable the Finnish forest industry to enable sustainable development.
VIDEO: Which Materials Can Be Used for 3D Printing? Various materials from metal to natural-based polymers can be used for 3D printing. VTT's research professor Ali Harlin lists the possible materials.
***
This article is part of Making of Tomorrow campaign by VTT Technical Research Centre of Finland. The campaign shows how the bioeconomy will become an integral part of our everyday lives in the areas of energy, chemicals, materials and food. Making of Tomorrow highlights the bioeconomy with webinars, interviews and videos.
Find other Making of Tomorrow materials in Bioeconomy.fi. 
***
Published on March 30, 2017
---