Meet the Scientists of the Future Bioeconomy part 8: Capturing microplastics with nanocellulose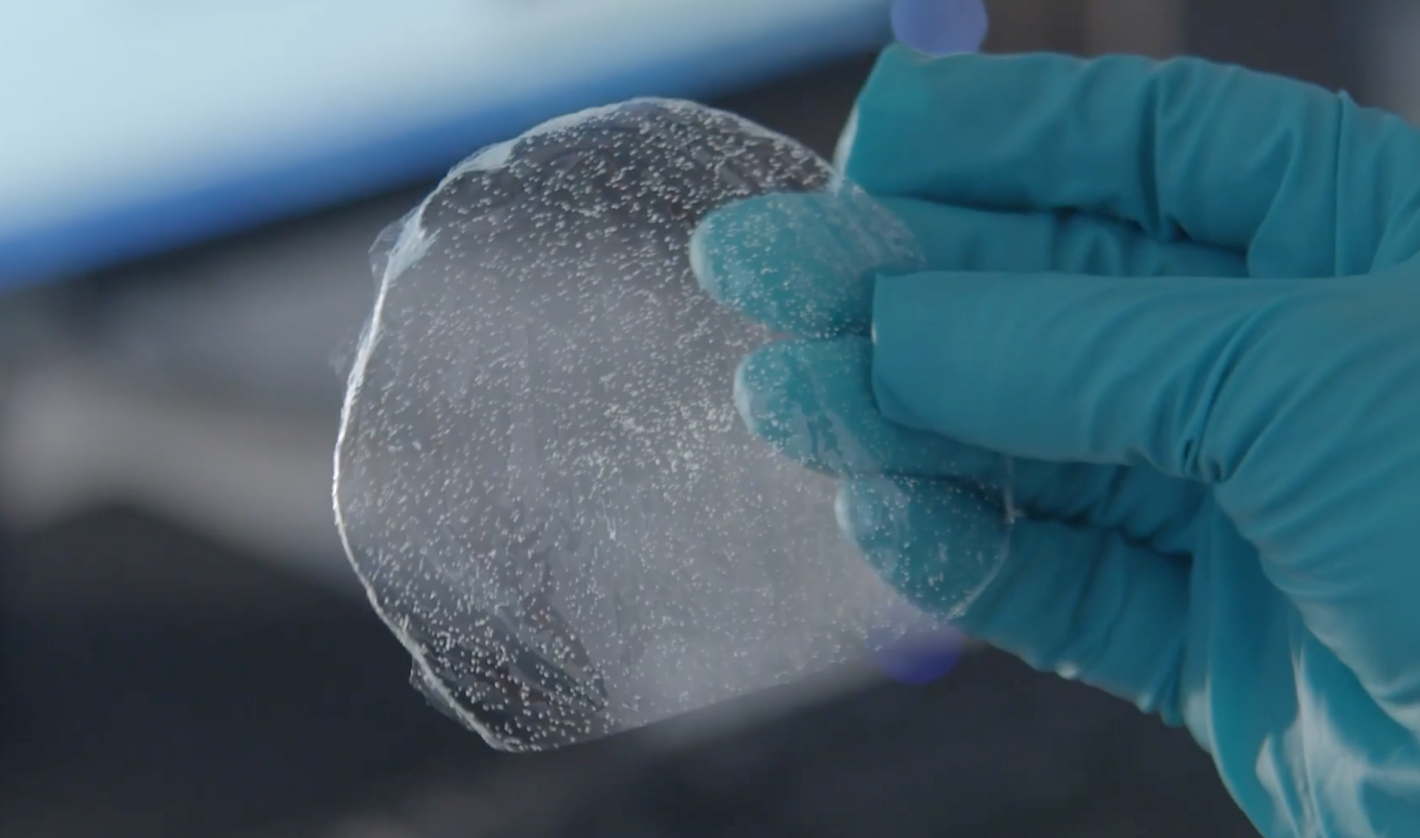 Blog - Published 21.12.2021
Research scientist Ilona Leppänen at VTT Finland has developed a solution to the microplastics problem from nanocellulose.
The use of petroleum-derived plastics has led to a globally significant environmental problem, the scale of which has only recently begun to be understood. When released into the environment, plastic decomposes into insoluble micro- and nanoplastic particles. For example, seawater contains up to 8 million microplastic particles per cubic meter. The European Chemicals Agency (ECHA) defines microparticles as all plastic particles smaller than 5 mm.
The size of even smaller nanoparticles, on the other hand, is calculated in nanometers, which are one billionth of a meter in length. Due to their tiny size these plastic particles find their way all over our habitat and cannot be removed from water with modern technology. According to the latest research, in addition to the seas and water bodies, decomposed plastic is found in rainwater, fish, fruit, breathing air, drinking water and even the placenta between the mother and the fetus.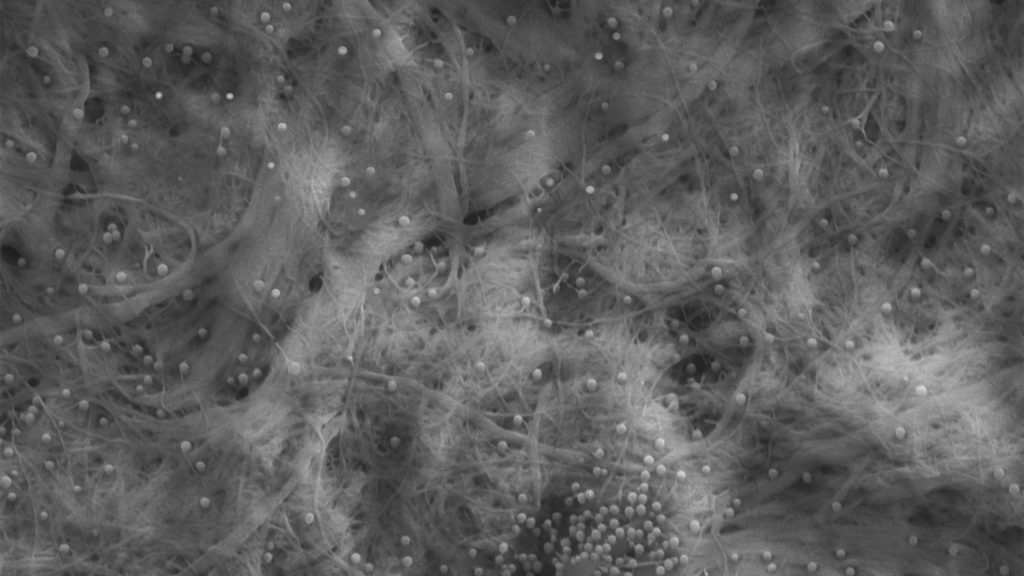 Hygroscopic nanocellulose
Researchers around the world are trying to find solutions to this problem. One of them is Ilona Leppänen, who together with a research group led by Professor Tekla Tammelin at VTT Finland has taken up the challenge. They have developed a method in which a nanocellulose film can be used to detect and capture microplastics from water. Nanocellulose is made from wood that has been processed into nano-sized fibrils. This nanomaterial has many amazing properties. One of them is the phenomenal ability to absorb moisture into itself. In this case the nanocellulose film creates an extremely fine mesh which allows water to flow through and be absorbed while the plastics particles are caught in the porous structure of the film. And this happens without pressure or the use of chemicals. In addition to the fact that the film can be used in water treatment plants or in the filters of washing machines, for example, a method for detecting particles is in itself of significant value to the research community.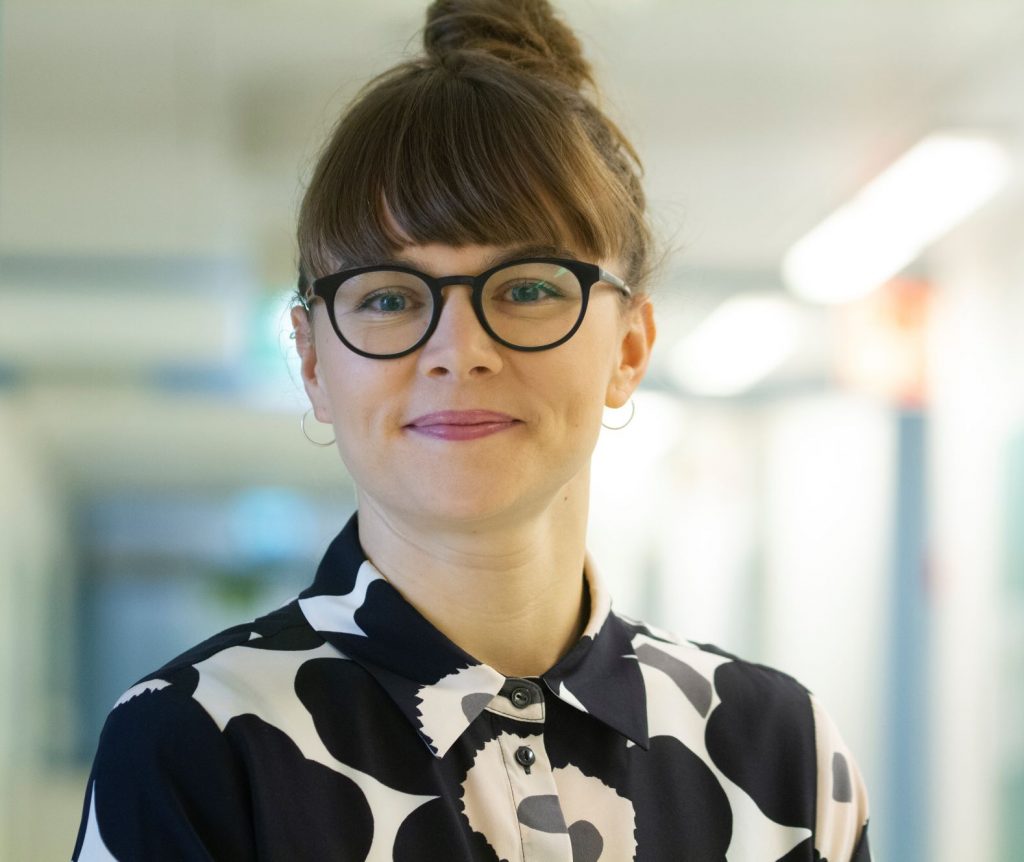 From the laboratory to the world
Leppänen's research has already received a lot of attention in the international press and was recently declared the winner of the "From Lab to Business Idea" ForestBioPitch competition. The competition was organized by Finnish Forest Products Engineers' Association, the FinnCERES flagship project, VTT and the startup accelerator Kiuas at Aalto University. The European Paper Industry Association (CEPI) has also noticed this important research. It awarded Ilona Leppänen as one of three young researchers in the annual Blue Sky Young Research & Innovation Award.
In the fields of sustainable bioeconomy, circular economy and especially biomaterials, a lot of groundbreaking research is being conducted in Finland right now. Leppänen's research topic is a good example of how even large-scale challenges can be solved in the laboratory with hard work and science. For Leppänen, this is clearly part of the relevance of the researcher's work.
"In this field, there is no need to think about why you come to work in the morning. The goal is to solve big global problems, and it does motivate," concludes Leppänen.
ENG_Capturing microplastics with nanocellulose from Fotoni Film – Photino Science on Vimeo.
---
---
Agenda2030
The accumulation of micro- and nanoplastics in water, air and even tissues in the human body is a huge global environmental problem for which researchers around the world are trying to develop solutions. The work done by a Finnish research group to develop a nanocellulose-based film that detects and binds microplastics may well be one of them. This research thus contributes to the UN Sustainable Development Goals 3, 6 and 14, which aim, among others, to reduce land, air, and marine pollution in order to protect health (3) and to protect water, marine and coastal ecosystems (6 and 14).
---
Meet the Scientists of the Future Bioeconomy
The future of our bioeconomy is in the making. In this series we present the scientists and science behind the groundbreaking discoveries that will have a great impact on a sustainable circular bio economy. How will synthetic biology, advanced biomaterials research and new applications using lignocellulosic fractions contribute to a more sustainable future? In this series you will be invited behind the scenes to meet some of our most brilliant young scientists working on solving some of the most pressing challenges of our time.
---