Neste Oil produces renewable fuel with innovative technology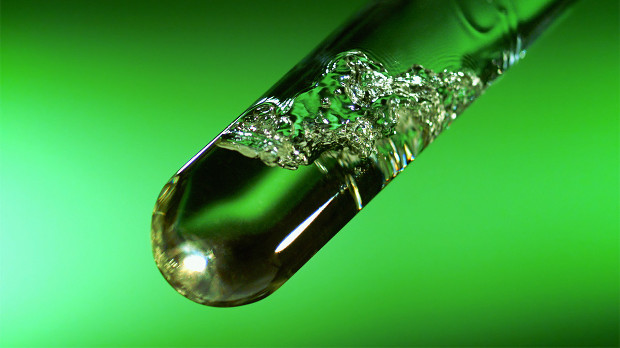 Case - Published 9.2.2015
By using the NEXBTL technology developed in Finland, almost any vegetable oil or animal fat can be refined into renewable diesel. The technology is used at Neste Oil refineries in Porvoo, Finland; Rotterdam, the Netherlands and Singapore. Most of the product is used as transportation fuel, but the number of different applications is increasing all the time. The share of waste and residues from all renewable raw materials is over 60% and Neste Oil aims at increasing the share continuously in the future.
NEXBTL renewable diesel can be manufactured from over ten different raw materials, including the fat residue from the food industry and sustainable, certified palm oil. The significance of waste and residues as raw material for NEXBTL has increased continuously.  In 2013 alone, the amount of NEXBTL produced from waste was equal to the annual fuel consumption of approximately a million cars. We are also researching completely new raw materials. Currently, one of the most promising new alternatives is algae oil.
A versatile biofuel and a raw material used in the chemical industry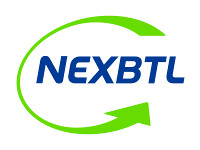 NEXBTL technology is based on treating oils and fats with hydrogen. This results in a clean hydrocarbon blend. This means that its chemical composition is different from the traditional FAME biodiesel.  In addition, other renewable products, such as biopropane, can be manufactured from the process sidestream.
One of the benefits of NEXBTL diesel is that it can be used in engines and distribution systems as such because its composition is similar to fossil alternatives.  It can also be mixed with fossil diesel in any ratio.
Currently, NEXBTL diesel is used in, for example, cars, generators, airplanes and working machines. It is the most versatile biofuel available. Most of the product is used as traffic fuel, but the number of different applications is increasing all the time. In summer 2014, NEXBTL diesel was used for producing electricity for the Flow festival organized in Suvilahti, Helsinki.
In 2007–2010, NEXBTL was tested on the buses in the Helsinki Metropolitan Area. According to the study, the particle emissions of the buses decreased by 30 per cent.  It is a significant opportunity to improve people's quality of life and reduce the adverse health effects.
Because NEXBTL consists of hydrocarbons, it can also be used as raw material for producing renewable plastics.
Innovation based on long-term R&D
The NEXBTL technology is the result of Neste Oil's own long-term research and development work, which has been utilized on an industrial scale for years. The annual production capacity of renewable diesel is 2 million tons, which makes Neste Oil the world's largest producer of renewable diesel.
The development has been fast as Neste Oil has been able to make renewable diesel a profitable business worth a billion euros in less than a decade.
NEXBTL diesel is an excellent option for fighting climate change, because it can help to reduce greenhouse gas emissions by 40–90% compared to fossil diesel. NEXBTL diesel can also help to reduce emissions close to the source, which makes the air in urban areas healthier to breathe.
Additional information
Kaisa Hietala, Executive Vice President, Renewable Products, Neste Oil
GSM:  +358 10 458 4128
E-mail: CORPCOMViestinta@nesteoil.com
Published 9 Feb 2015
---