Roberts Berrie supplies the daily berries all year round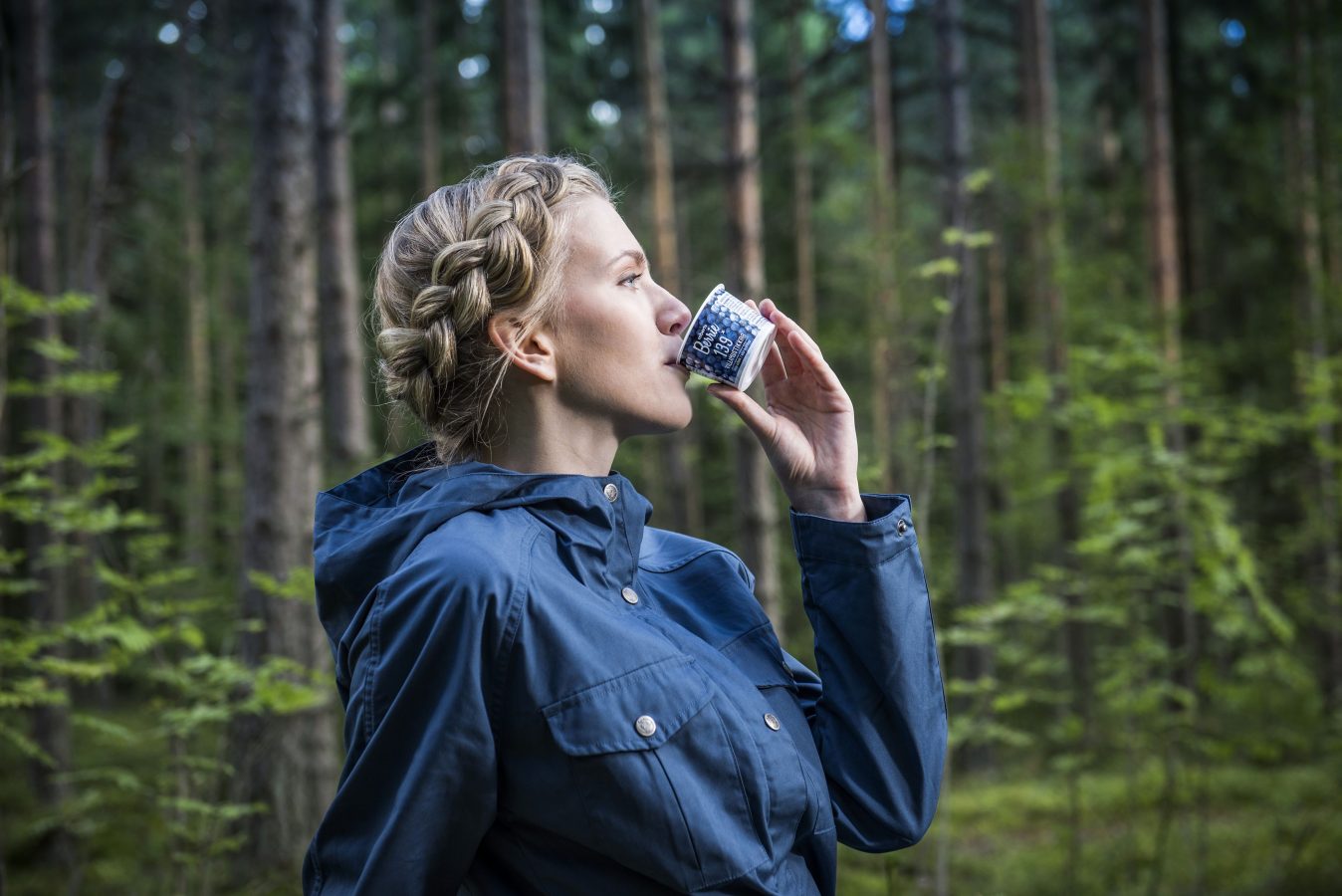 Case - Published 24.5.2019
Finnish berry innovation Roberts Berrie contains a huge amount of whole berries from the northern region – all in a drinkable form. The product responds to four of the biggest trends in the food industry: it is healthy, tasty, easy to use, and natural.
Roberts Berrie products can be stored at room temperature, and they provide a possibility to enjoy the berry season year-round. The family friendly products are easy to carry along and enjoy wherever. They can also be served at business meetings or as healthy snacks for company employees.
Nutrients from berry skin and seeds included
Adding berries to your daily diet is a good way to add health and wellbeing to your everyday life. Nutrition recommendations emphasize the importance of berries, which provide you with a variety of vitamins, minerals, and different polyphenols, packed in a tight form. Many of the berries' nutrients and polyphenols are located within the skin and the seeds. Therefore, it is good to choose whole berries and whole berry products for a snack, instead of juices.
Roberts has invested in the research knowledge of the berries' health benefits and how to utilize them in their products. Sari Häkkinen, who works as an expert at Roberts in scientific berry research, wrote her doctoral thesis in 2000 about the flavonoid and phenol acid content of Finnish berries. According to this research and following researches, different berries contain several different polyphenol groups, which are the berries' natural protecting compounds. Different berries do have their own distinct strengths and health benefits. In recent years, a lot of scientific evidence both from Finland and around the world has supported the beneficial health benefits of berries and their polyphenols. You can find a comprehensive listing of these studies and references at Roberts's web page.
Berries from the north, production in Turku and markets around the world
Roberts Berrie collection contains a wide variety of northern berries. Finnish berries are preferred in the production, but the domesticity rate varies depending on harvest seasons. The berries come from northern growing regions, either from Finland, Sweden, Estonia or northwest Russia, close to the Finnish border. In these areas the berries have identical nutritional values. The Super Berries of the Day product group consist of five different flavors. Berrie Power Berries products combine the great qualities of berries to fiber and protein supplements that enhance wellbeing.
Roberts is more than a 100-year-old Finnish family company. In addition to Roberts Berrie products, they also produce high-quality jams, marmalades and toppings. All of their products are made at their factory in Turku.
Roberts Berrie products are is responding to four of the biggest trends in the world's food industry: they are healthy, tasty, easy to use, and natural. Several international innovation credits prove how well the Roberts Berrie products fit into the industry trends. Roberts is currently exporting their products to China and South Korea.
More information www.robertsberrie.fi
Contact details:
Mikko Roberts, CEO, mikko.roberts@roberts.fi, +358 400 630 227
Siv Böhling, Sales and Marketing Manager, siv.bohling@roberts.fi, +358 50 355 4597
The article is published 24 May, 2019.
---