Stora Enso aims to boost wood construction with new building solutions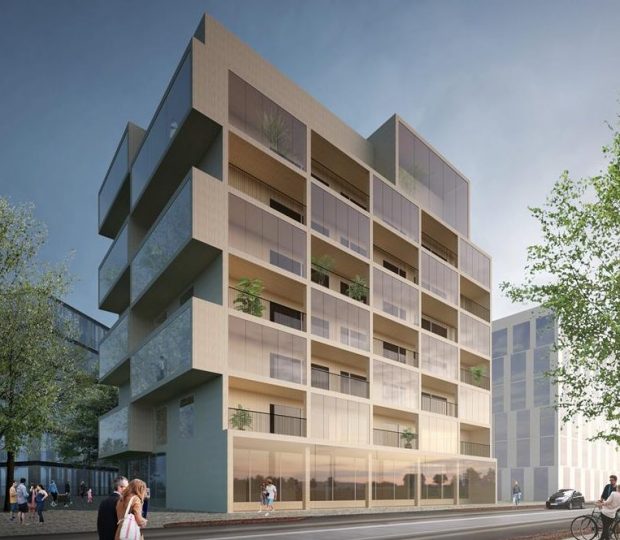 Case - Published 7.9.2016
Stora Enso has launched a new concept, Building Systems by Stora Enso, to support the construction of wooden buildings. With the new concept Stora Enso aims to increase the use of wood as a building material and gain markets shares against competing materials such as concrete and steel.
In the wood industry Stora Enso is the first to publish comprehensive guidelines and descriptions on how to build wooden residential buildings. The building system that was launched in spring 2016, is based on large prefabricated massive wood panels.
Building Systems by Stora Enso has been launched in six focus countries: Austria, Finland, France, Germany, Sweden and the United Kingdom. The building system is developed in cooperation with recognised 3rd parties and the system is freely available to everyone. Building Systems by Stora Enso cover country specific regulations like fire safety or acoustic requirements.
Stora Enso to take the lead in wood construction
Stora Enso aims to be the leading building solutions provider in wood construction and the forerunner in related technology development. Developing an open building system was a strategic step towards that goal since the company wants to challenge the dominant use of concrete with modern and sustainable alternatives for urban building.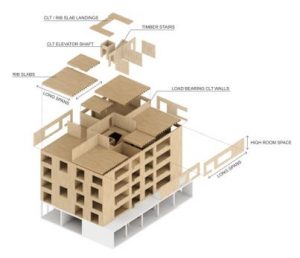 All building phases described
The building system manual describes in detail all the stages of construction from design to maintenance and it can be used to build up to 12-storey residential buildings. It also covers different countries' building physics such as thermal, acoustic, seismic and fire regulations.
The system reduces the time spent on planning, logistics as well as the time spent at the construction site making the overall construction time significantly quicker and more competitive.
Wood construction actors in co-operation
The system aims to provide architects, planners, investors and builders solutions and tools for getting the best out of wood as a material and simplify building in wood. In addition, Stora Enso's developers provide architects and designers with technical support and information about various solutions on the market.
For a large company like Stora Enso the partnership network allows a better connection to construction companies and end-users.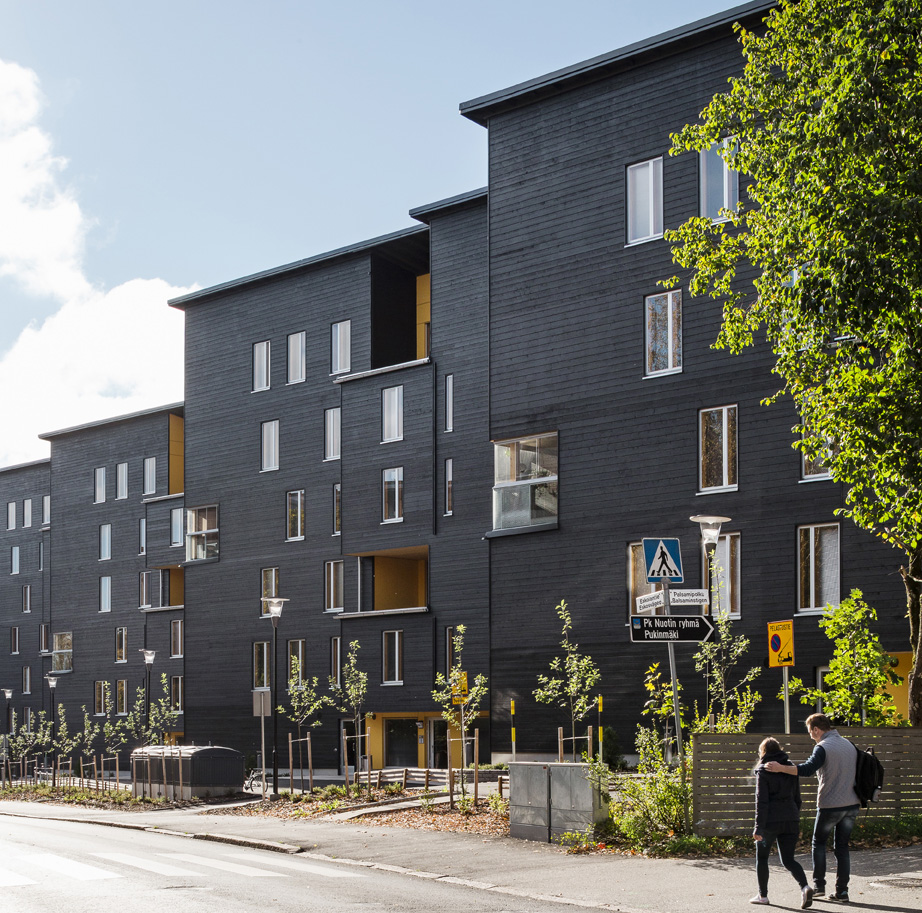 One stop wood shop
Stora Enso supply all the wooden components within the building system, such as walls, midsole, floor- and ceiling elements, columns, beams, as well as the accessories and fasteners required for installation. Once a subscription with construction dimension and quantities is received from the accountable planner, Stora Enso supply the wooden components through their partner networks in all market areas.
Interest in wood construction is rising
Megatrends like population growth, urbanisation, global warming and eco awareness generate a global demand for efficient and sustainable construction, sustainable living – and this is where wood products can make a difference. A focus on increased wood construction comes at just the right time: the growing forest binds carbon dioxide and the wood buildings act as a carbon sink. Wood is the only fully renewable building material, so from an environmental perspective it's absolutely unbeatable.
With the Building System by Stora Enso, the company is seeking to increase the use of wood as a building material. Stora Enso's role is to actively create markets, manufacture wooden components and act as an efficient and reliable supplier.
Additional information:
Sami Typpö, Business Development Manager Finland, Building Solutions, Stora Enso
Email: sami.typpo(at)storaenso.com
Published (in Finnish) Sep 7, 2016
---