Updated Finnish Bioeconomy Strategy aims to promote sustainable growth and climate objectives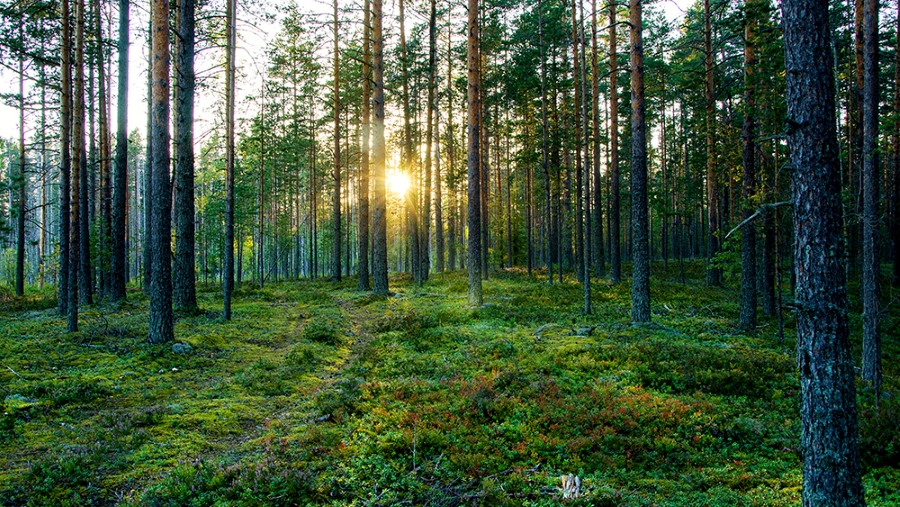 News - Published 1.9.2020
The objective of the updated Finnish Bioeconomy Strategy is to harness the bioeconomy to create new products and services that drive economic growth and employment while promoting the transition to a carbon neutral society. The updating work will begin this autumn and it will be completed next year.
The Bioeconomy Strategy, drawn up for the first time in 2014, will now be updated to reflect the Government Programme and changes in the operating environment. Work will be based on the updated EU Bioeconomy Strategy for 2018 and the Council conclusions on the updated strategy, prepared by Finland and adopted in autumn 2019. The objective is also to promote the circular economy as part of the bioeconomy.
Several authorities and interest groups to participate in the updating work
The Ministry of Economic Affairs and Employment has appointed a steering group, a coordination secretariat and a broad advisory panel for the project, whose views will play a strong role in the work. The final composition of the panel will be confirmed by the end of September.
The panel will be chaired by Minister of Economic Affairs Mika Lintilä and Minister of Agriculture and Forestry Jari Leppä.
"Bioeconomy provides solutions for creating growth based on renewable natural resources and for building a climate-friendly Finland. We need to update our strategy now to respond to the growing global demand for novel solutions. This is our opportunity to capitalise on Finnish bioeconomy expertise, in Finland and worldwide," Minister Lintilä says.
"Biomass is obtained from forests, fields and waterways, and processed near its origin, which is why regions play a significant role in the bioeconomy. In my opionion, we need to focus especially on measures that will help to create higher added value in the bioeconomy. Sustainable and innovative use of renewable natural resources also offers solutions for combating climate change," Minister Leppä notes.
Steering group convened for the first time
The steering group for the Bioeconomy Strategy update will report to the Ministerial Working Group on Climate and Energy Policy, which will provide the key guidelines for the strategy work. Other existing or forthcoming strategies and programmes to be taken into account in the updating work include the Climate and Energy Strategy, the Strategic Programme to Promote a Circular Economy, the Plastics Roadmap, the Climate Food Programme and the National Forest Strategy 2025.
The steering group chaired by Petri Peltonen, Under-Secretary of State at the Ministry of Economic Affairs and Employment, convened for its first meeting on 1 September 2020. The next step is to prepare a plan for the strategy update and conduct background analyses. Up-to-date information on the strategy work progress and on ways to participate in the preparation process will be available in the Bioeconomy.fi service.
Inquiries:
Petri Peltonen, Chair of the Steering Group, Under-Secretary of State, Ministry of Economic Affairs and Employment, tel. +358 029 506 3662 firstname.lastname@tem.fi
Ulla Palander, Secretary of the Bioeconomy Advisory Panel, Senior Adviser, Ministry of Economic Affairs and Employment, tel. +358 295 049 235, firstname.lastname@tem.fi
Anne Vehviläinen, Ministerial Adviser, Ministry of Agriculture and Forestry, tel. +358 295 162 236, firstname.lastname@mmm.fi
Update of the National Bioeconomy Strategy (in Finnish)
Members of the Bioeconomy Advisory Panel (in Finnish)
Steering group for the Bioeconomy Strategy update (in Finnish)
Coordination Secretariat for the Bioeconomy Strategy (in Finnish)
Press release from Finland's Ministry of Agriculture and Forestry and Ministry of Economic Affairs and Employment 1.9.2020
---