Accommodation concept for the demands of ecological and experiential nature tourism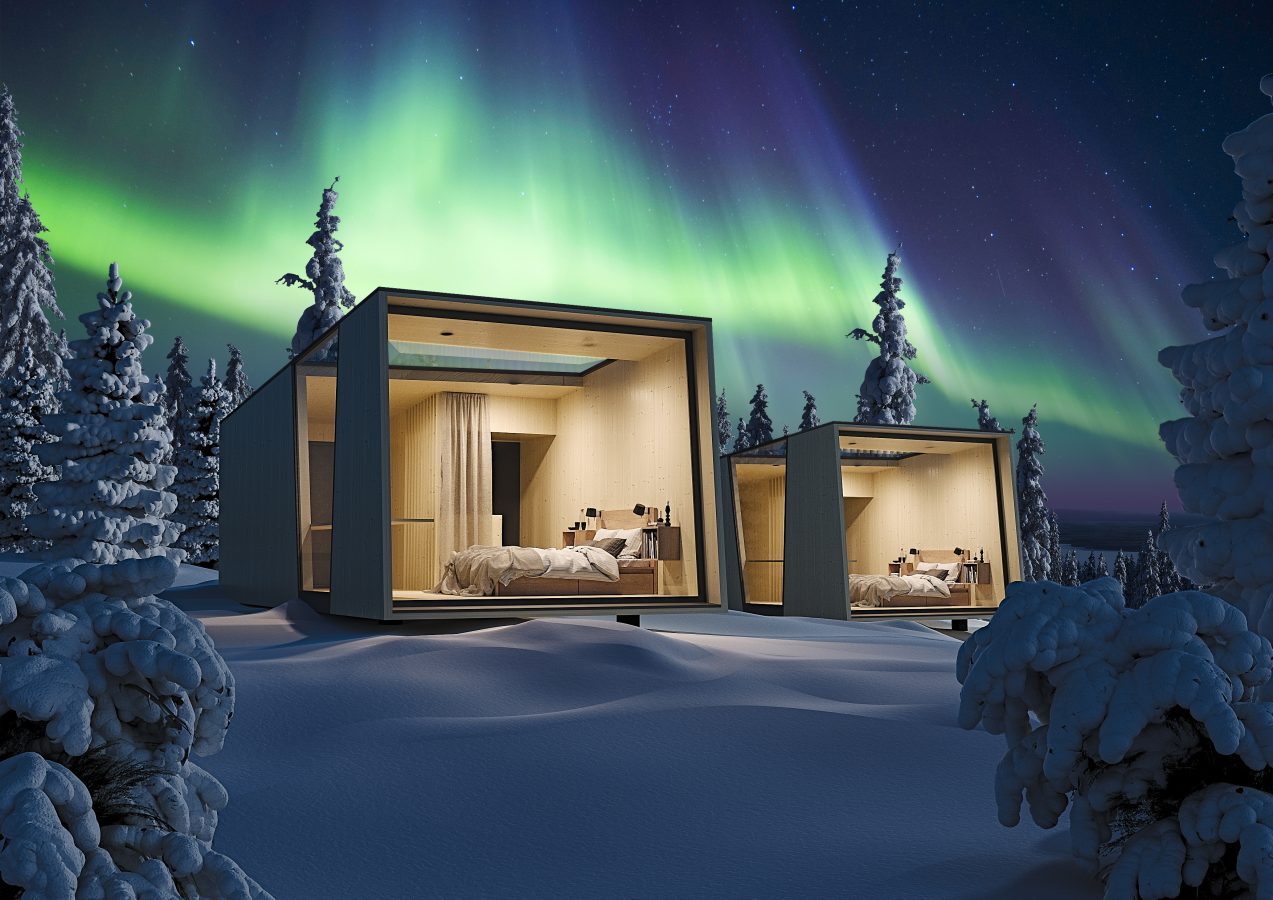 Case - Published 8.2.2019
Vuolas accommodation combines the best features of cottage life, hotel nights, and staying in the nature. The apartments of Celt Ltd are made of cross-laminated solid wood panels, and they meet the requirements of nature tourism by combining industrial wood construction with high-quality architecture.
The traveler staying in Vuolas apartments will be offered hotel room quality equipment with high-class finishing touches. The large glass surfaces allow experiencing nature and beautiful landscape from the inside.
The apartment frameworks are made of CLT (cross-laminated timber). CLT acts as a supporting and insulating structure, a vapor barrier, and as a visible surface both inside and outside. In addition to the landscape, the traveler is also able to enjoy the calming effect of the wooden surfaces, as well as great acoustics. The energy saving CLT structure also guarantees clean indoor air.
Flexibility in accommodation capacity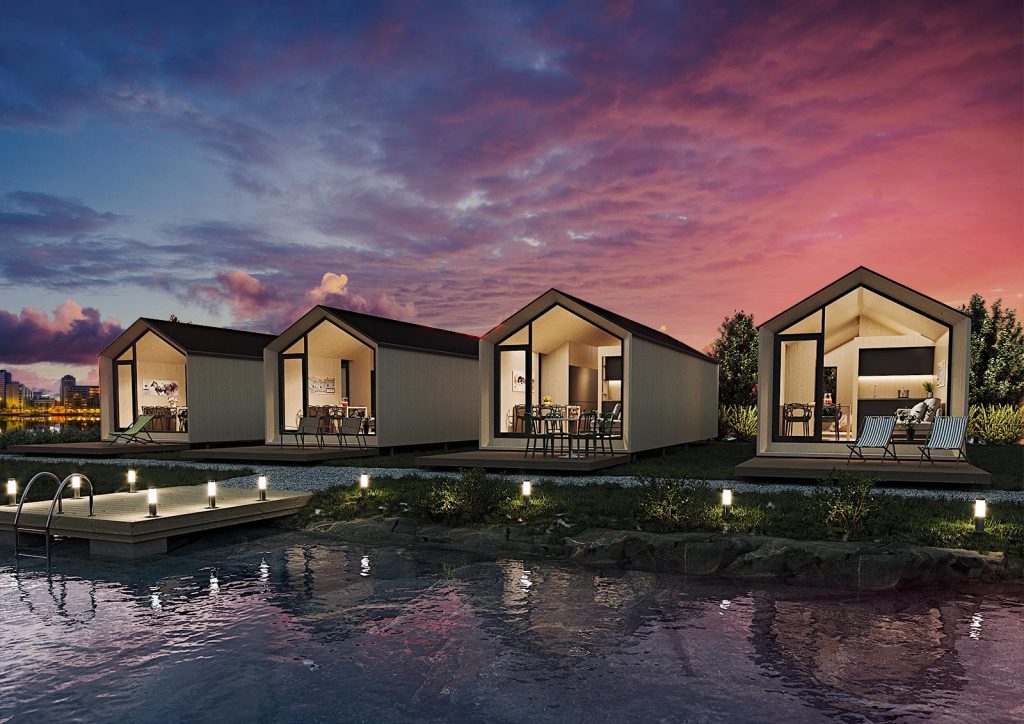 Vuolas apartments provide gradual increase in accommodation capacity. The apartments are fully manufactured in the factory and they are ready to use, so the construction process is both cost-efficient and fast. When building into nature, it is important that the foundation is light, the apartments are transferable, and their sizing is transport-friendly.
Options for different accommodation needs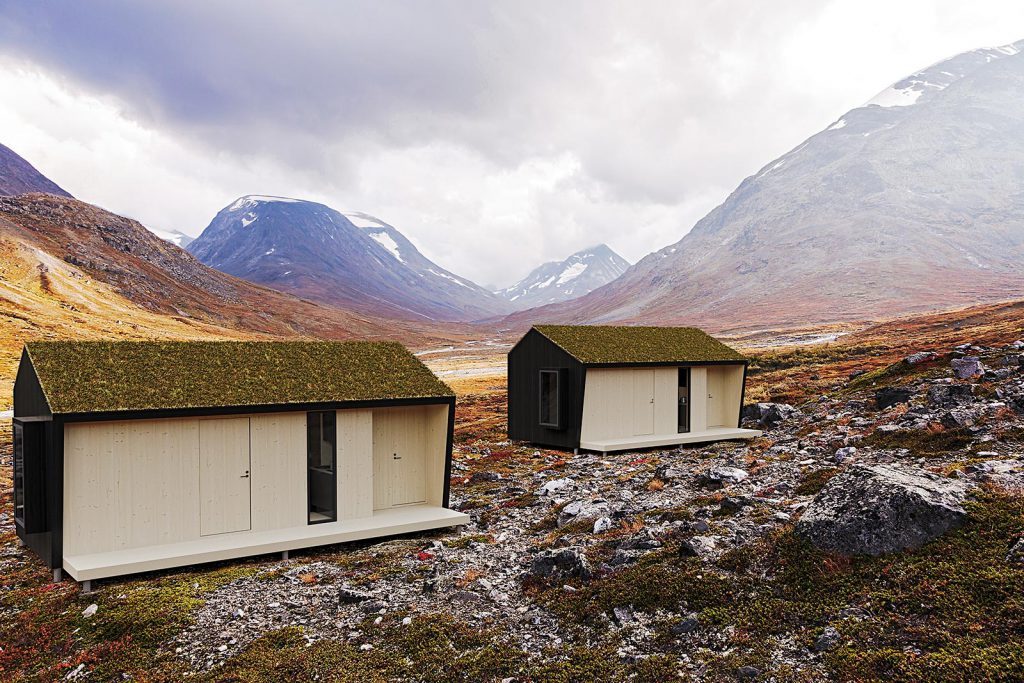 Most of the items in the collection are suitable for year-round use and their equipment level can be chosen based on the needs. The equipment of Vuolas apartments is comparable to high-quality hotel rooms, including also elements from cottages. The ECO model is designed to an environment with no water, drainage or electricity. Its equipment consists of, for example, a gas stove and a solar power system. The accommodation modules of Camp model, in turn, are only suitable for summer use, and they are great for example for camping areas.
Contacts and additional information:
Markus Katainen, Sales and Marketing, Celt Ltd
Email: markus.katainen@celt.fi, phone: +358 45 221 4599
Celt Ltd produces massive wood elements for residential construction in Valkeakoski. For more information, please visit: www.celt.fi/en
The article is published February 11, 2019.
---