Acoustic tiles made of wood fibre reduce the carbon footprint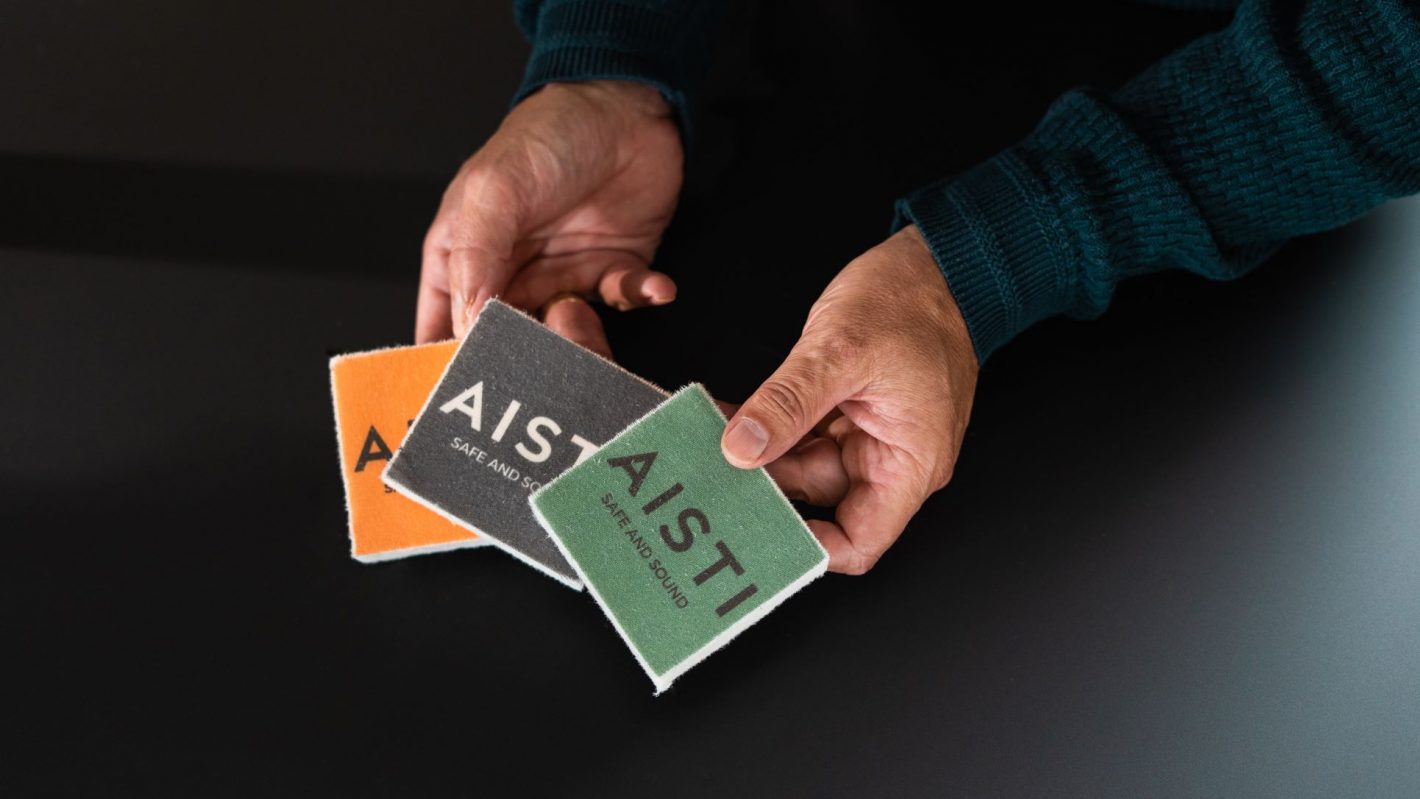 Case - Published 4.5.2023
Wood fiber acoustic tiles are changing the building sector, one tile at a time. It is no secret that buildings are responsible for 39% of the world's energy-related carbon emissions. Making how we build our living spaces a critical contributor to climate change. Today, decision makers in the building sector are working to advance net zero carbon buildings, by investing in natural materials like wood fiber.
Based on market reports, the global acoustic tile market is forecasted to reach €10.6 billion by 2027, a 6.8% CAGR from 2022. This global surge in the use of acoustic ceiling tiles presents an opportunity for building material manufacturers like Aisti to bring new solutions capable of meeting market demands and the sector's environmental targets.
"There are two main materials used to make suspended ceiling acoustic tiles – glass and stone wool. Despite the growing need for safer and more sustainable options, suppliers have failed to meet the demand for years," says Antti Fredrikson, Founder and COO at Aisti. "We founded Aisti with a mission to bring to the market affordable and carbon-negative acoustic products that are safe for people and the environment."
Founded in 2016, Aisti saw an opportunity to provide builders with a carbon-negative acoustic solution that is made from wood fibers. Based in Finland, home to the EU's third largest forest resource, covering over 22.8 million ha of forest, Aisti has a unique position to invest in biobased alternatives to traditional acoustic materials.
Acoustic Tiles and indoor spaces
Particularly popular in commercial and large indoor spaces like schools, offices, and libraries, suspended ceilings with acoustic tiles are one of the most effective solutions for providing quiet indoors. According to a recent study on the role of room acoustics on human performance, the acoustic properties of a room are critical for creating a comfortable environment. The study found that poorly controlled sound can cause increased distractions, difficulty concentrating, and a sense of reduced privacy. These findings emphasize the importance of designing spaces with acoustics in mind, to create an optimal environment for productivity and well-being.
The advantages of using wood fibers in acoustic tiles
Wood fiber acoustic tiles are carbon-negative by nature. Wood fibers have sequestered carbon dioxide from the atmosphere through photosynthesis. Wood fiber binds carbon throughout its lifespan as an acoustic tile. With the potential to sequester up to 1.98 kg of CO₂ per m2, using wood fibers in acoustic tiles can reduce CO₂ emissions from the built environment by up to 630 megatons by 2050.
"The natural fibers offer our Aisti® Teno acoustic tiles exceptional sound absorption properties and environmental benefits," adds Fredrikson. "Wood fiber acoustic tiles are excellent alternatives for architects and developers looking for sustainable, affordable, and practical solutions."
Another significant benefit of wood fiber acoustic tiles is their low environmental impact during production. Aisti uses foam forming, an efficient and scalable manufacturing process, to produce tiles with small CO₂ emissions. "Our novel foam forming process frees our tiles from synthetic binders and plastic, making them 100% recyclable. Our tiles become a commodity at the end of their lifecycle since the tiles can be returned to Aisti for reuse," adds Fredrikson. "Overall, our production process reduces waste, conserves natural resources, and contributes to circular economy goals.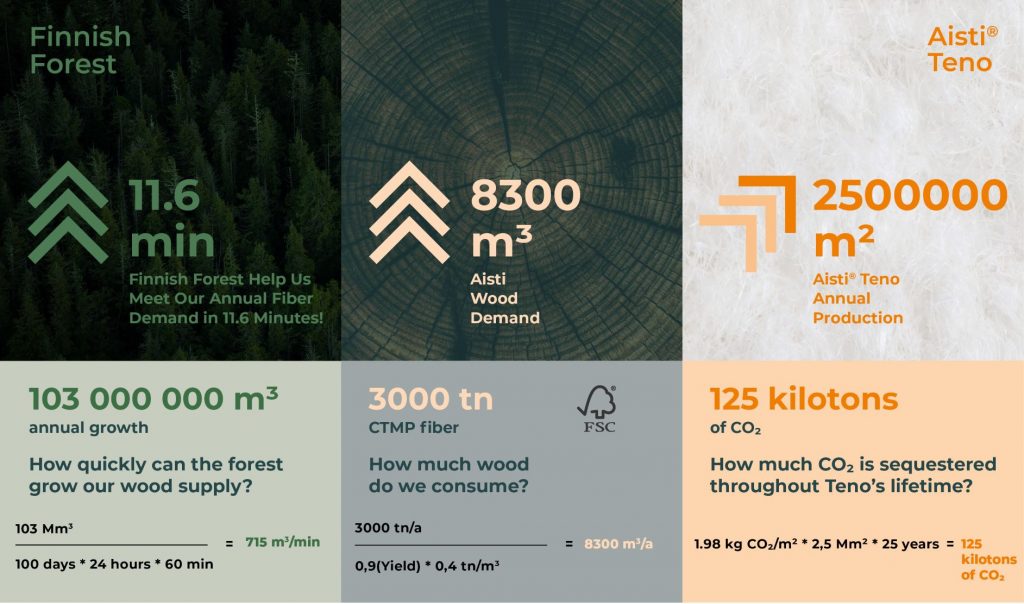 Natural acoustic tiles that make economic sense.
Aisti's products can create 29 times more value from the forest than conventional kraft pulp, presenting the Finnish bioeconomy with enormous opportunities for biobased building material manufacturing. The secret behind Aisti's success lies in using mechanical pulp derived from spruce trees, which boasts an impressive double yield from wood compared to kraft pulp. Also, the selling price per ton of acoustic tiles is nine times higher than NBSK. Therefore, Aisti's acoustic products can add greater value than bulk products like pulp or sawn timber.
Aisti plans to open its first commercial factory in Finland in 2025. The first factory will increase job creation and stimulate economic growth in Finland's building material industry field.
Follow Aisti's LinkedIn page to keep up with our latest solutions and announcement.
The article's author is Antti Fredrikson, Founder & COO of Aisti. Antti brings his industry insights and expertise from two decades of working in the pulp and paper industry to this blog. For more information and collaboration opportunities, you can reach Antti at antti@aisti.com .
---
Agenda2030
Aisti strives for sustainability in all aspects of the company's operation and product development. The following sustainable development goals are at the core of the company's sustainability commitment and emphasized in the company's operation and product offering: 11. Sustainable Cities and Communities, 12. Responsible Consumption and Production and 13. Climate Action.
---