VTT's Pilot Platform Brings New Methods to Effective Recycling of Plastics and Mixed Textiles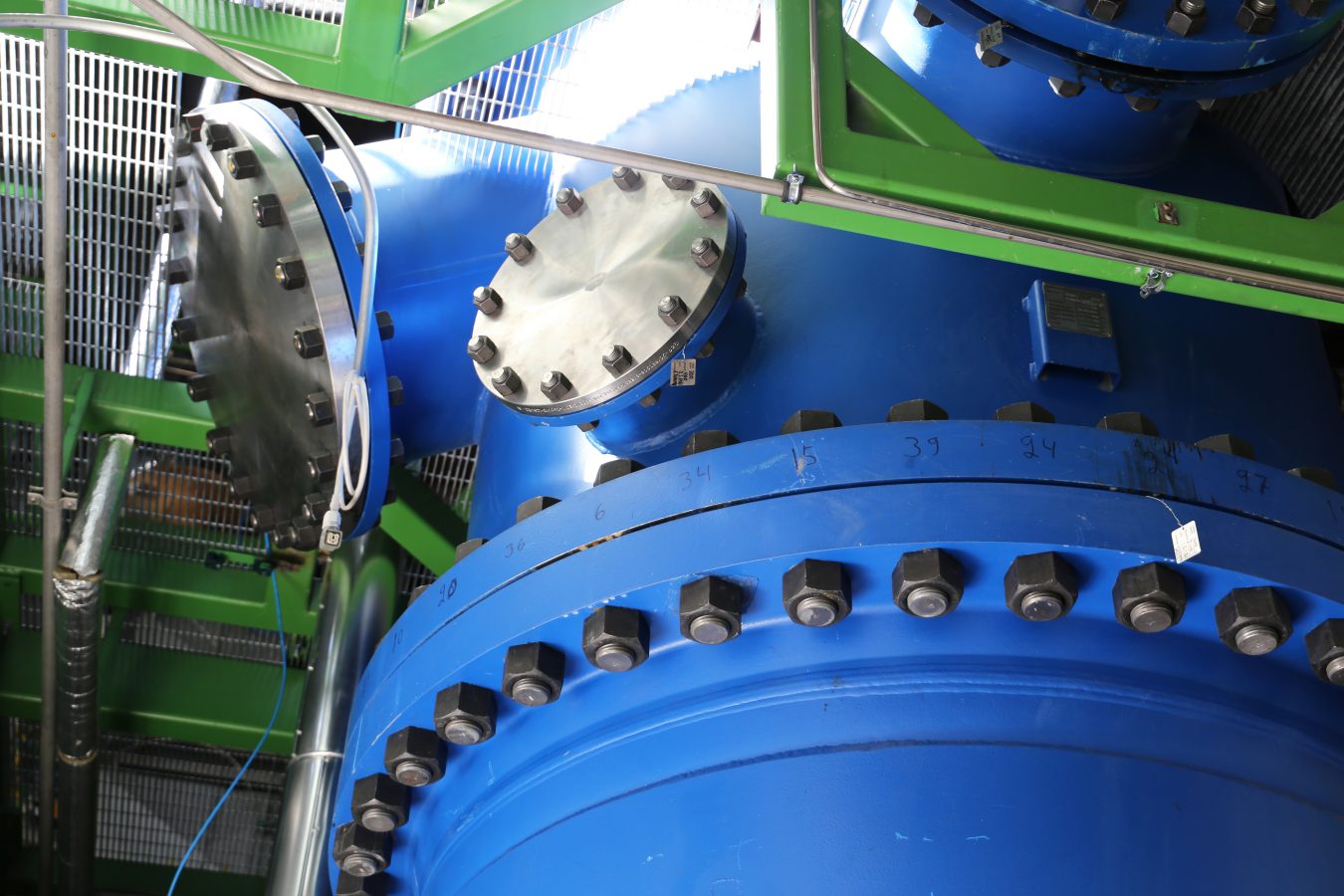 Case - Published 25.4.2023
VTT Bioruukki pilot centre will investigate new recycling methods for plastics and mixed textiles. The overall objective is to create a significant positive environmental impact.
Globally some 360 million tons of plastic are created annually. About 70% of this plastic production ends up in packaging, construction, and the automotive industry. In time the plastic turns into waste. Unfortunately, on a global scale, only about 10% of plastic is recycled. As a result, a significant portion ends up in nature as garbage and microplastics. Furthermore, burning plastics creates a significant environmental problem.
Another waste source worth noticing is mixed textiles: in the EU alone, around 2,2 million tons of textile waste is generated each year. Globally the figure is tenfold and constantly growing. In landfills, the decomposition of natural fibers can take hundreds of years. Synthetic materials do not decompose at all in nature. Even though the recycling of textiles has improved in recent years, a lot of waste materials still are incinerated or dumped in landfills.
VTT's pilot platform invents new recycling methods
Solutions for recycling plastics and textiles are central to sustainable development. Therefore, VTT invests in research in this area. For example, the Bioruukki centre in Espoo will get a research and piloting platform for advancing the recycling of textiles and multi-materials containing plastic.
VTT is spending 5,5 million euros on the research infrastructure of Bioruukki. The more exact focus areas of research will be specified during 2023. This will determine the kind of equipment to be built in 2023-2026. Also, the current equipment can be utilized, and the first projects will be launched in 2023.
The main objective of the research is to improve capabilities to extract various polymers from challenging and complex material streams. Such are for example mixed textile waste and composite materials containing plastic. As one solution model are methods that enable the recycling of polymers without damaging other extracted materials.
New methods are energy-efficient
The recycling methods developed in the research projects are energy-efficient and minimize the wastage of materials. In addition, they bring new challenging materials within the scope of recycling. The aim is to create high-quality recycled products from waste.
This research is also essential from a legal point of view. EU has set a waste directive whereby by 2030, 55% of plastic packaging should be recycled. Furthermore, there are tighter regulations in place for recycling also other plastics. In Finland, these policies are already included in the national waste and packaging legislation which was renewed in 2021. It is also foreseeable that the EU's waste hierarchy and the upcoming methods to steer recycling will highlight material-efficient and low-carbon footprint recycling methods.
The author is Tua Huomo, Executive Vice President of VTT's Sustainable products and materials business area. Contact information: +358 40 564 4146, tua.huomo(at)vtt.fi, @TuaHuomo
---
Agenda2030
Related SDGs: 9. Sustainable industry, innovation, and infrastructure; 12. Responsible consumption and 13. Climate action.
---
VTT is a visionary research, development and innovation partner. We drive sustainable growth and tackle the biggest global challenges of our time, and turn them into growth opportunities. We go beyond the obvious to help the society and companies to grow through technological innovations. We have 80 years of experience of top-level research and science-based results. VTT is at the sweet spot where innovation and business come together.
At the core of responsibility at VTT are the content of research and our solutions that promote sustainability. VTT has identified five SDGs on which its activities have the greatest impact: 7 Affordable and clean energy, 8 Decent work and economic growth, 9 Sustainable industry, innovation, and infrastructure, 12 Responsible consumption, and 13 Climate action.
VTT – beyond the obvious
www.vttresearch.com, Twitter @VTTFinland, Facebook, LinkedIn, YouTube and Instagram
---