Fabrics from the forest, colours from the field – Marimekko is looking for environmentally friendly alternatives for its production
Case - Published 30.9.2022
Marimekko is looking for materials for its products with little environmental impact. Bio-based tableware will be a novelty this autumn. Textiles printed blue with domestic woad are for sale.
Remember the Allu dress?
Marimekko launched a dress with a ball pattern in 2014 spectacularly. The dress fabric was made from loncell fibre.
The fibre, made from cellulose by Stora Enso, has the feel and look of mercerised cotton. University of Helsinki and Aalto University developed the fibre, and Marimekko was involved in the development project from the beginning.
"Since then, we have been testing how a fabric made from Ioncell fibre fits for printing. We have also made a prototype dress from the printed fabric", says Minna Kemell-Kutvonen, Design Director at Marimekko.
Prototypes are made to move towards commercial production gradually. A prototype is a product made in a single piece. So, one can't buy it anywhere – and even if you could, the price of a textile made from a new material would be so high that not everyone could afford it.
The search for substitutes for cotton, whose cultivation reduces the agricultural land area for food production and consumes much water, has been going on for a long time.
Marimekko has taken an active role. Although Marimekko is an international company, with many of its products manufactured abroad, it has a textile printing plant in Herttoniemi in Helsinki. The printing plant is an incubator of ideas and a product development laboratory where different materials and dyes can be experimented with.
Fewer chemicals and water
Spinnova, a Finnish company, also produces wood-based textile fibres using its technology. Marimekko announced its collaboration with Spinnova in 2017, using Spinnova's materials to make prototype products in Herttoniemi: a striped sweater, a denim jacket, and a bag.
Spinnova's technology produces textile fibres from cellulose without any chemical treatment. The production process uses very little water compared to the production of cotton or wood-based viscose.
"Cooperation between textile operators and innovative companies is important to bring new materials to the market", says Kemell-Kutvonen.
Marimekko is by no means the only clothing company working with Spinnova. Adidas was the first to launch a commercial product made from Spinnova's material, a hoodie, which came for sale in February this year.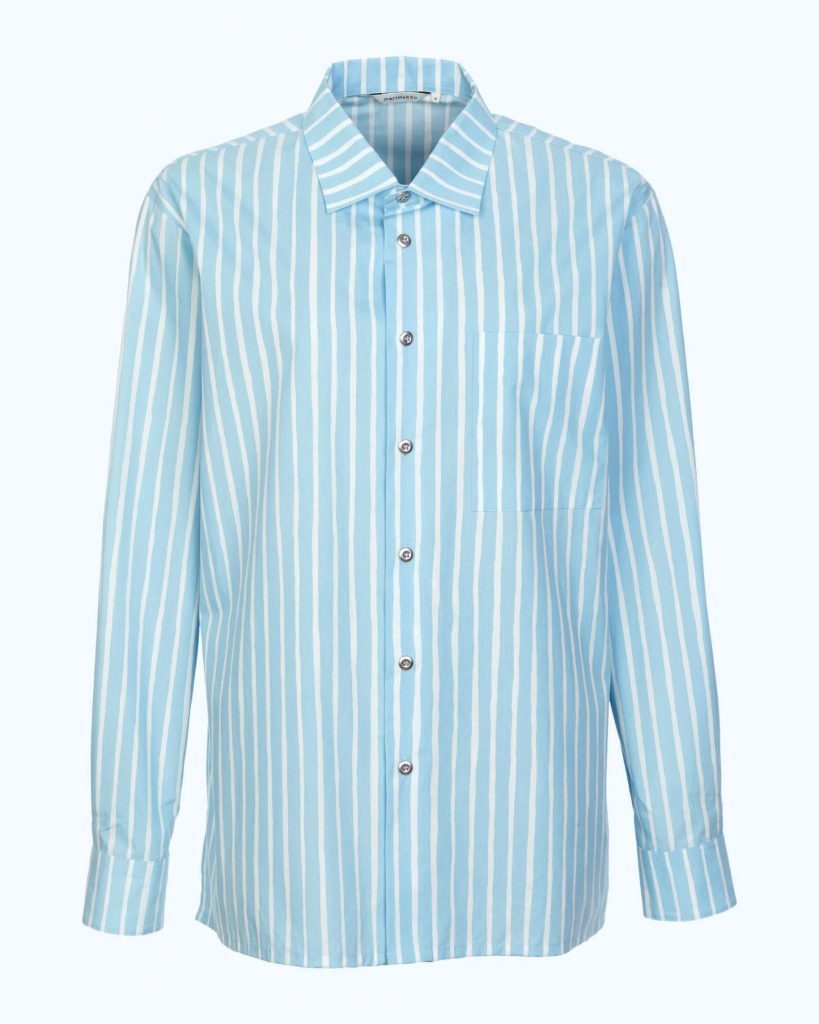 A design philosophy based on timelessness
Marimekko's search for new materials is not limited to textile fibres only. In line with its sustainability strategy, the company is looking for more environmentally friendly materials for the various stages of production.
"Marimekko has a global supply chain, and the starting point for sourcing is to find the most suitable and competent manufacturer for each product. However, it is great that Finland has the expertise and technology needed to develop the materials."
One of the challenges in commercialising new materials is sustainability.
"Marimekko's design philosophy has always been based on timelessness. We want to offer practical and durable products that will give you pleasure for a long time and that you don't want to throw away."
Product development also helps to improve the durability of new materials gradually.
Marimekko has noticed a clear shift in consumer values: more people are interested in sustainability, and the Corona pandemic has further boosted its interest.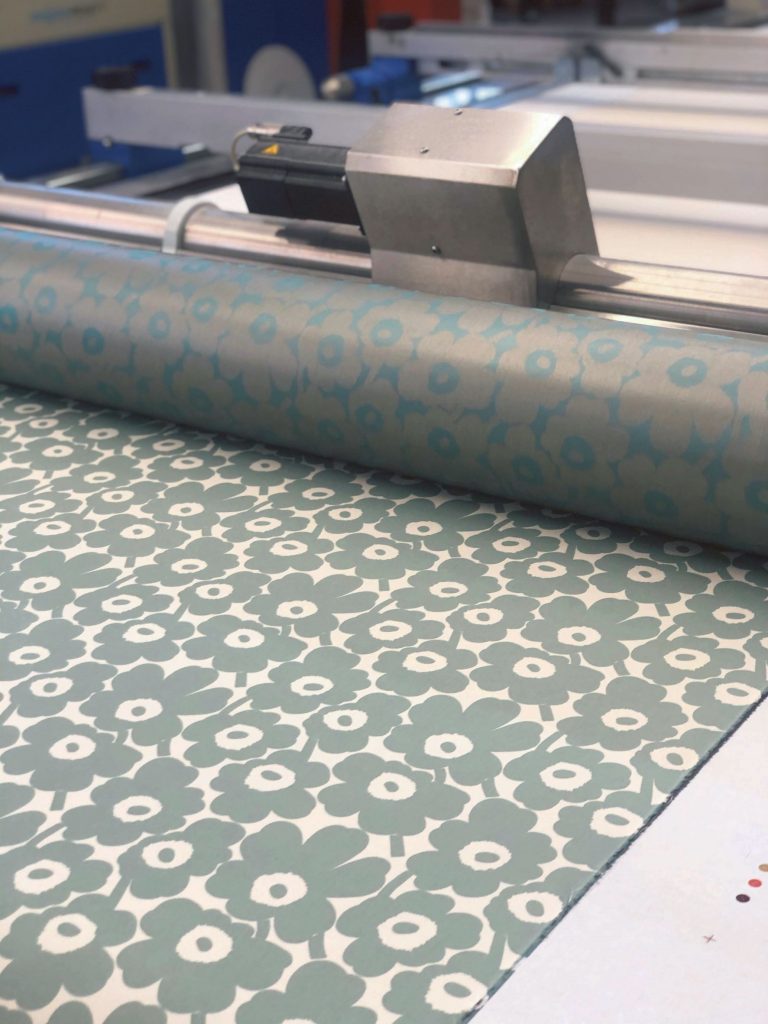 Domestic woad dyes ecologically
"Bold colours and patterns are an integral part of Marimekko's identity", says Kemell-Kutvonen.
According to her, environmentally friendly alternatives are sought for all materials used in manufacturing the products. The use of natural dyes for printing fabrics is an exciting option.
In summer 2021, Marimekko launched the first textiles printed with dye made of domestic woad: shirts, household goods, and a tote bag.
Woad grows in the wild along the Finnish coast, although it is rare. However, one can cultivate it. It produces indigo dye, traditionally used to dye denim fabrics.
For Marimekko, the dye comes from Natural Indigo Finland, a company based in Nivala.
"The use of natural dyes requires innovative thinking in pattern design. Natural dyes often behave differently on fabric than industrial dyes. They live over time and make products unique."
Next autumn, Marimekko will introduce yet another new bio-based material. For example, a lunch box and a travel mug with a lid will be for sale. They are made of Sulamade material. Sulamade is the brainchild of the Finnish company Sulapac, which is looking for substitutes for plastic. Biodegradable Sulamade is made from biopolymers and clay minerals.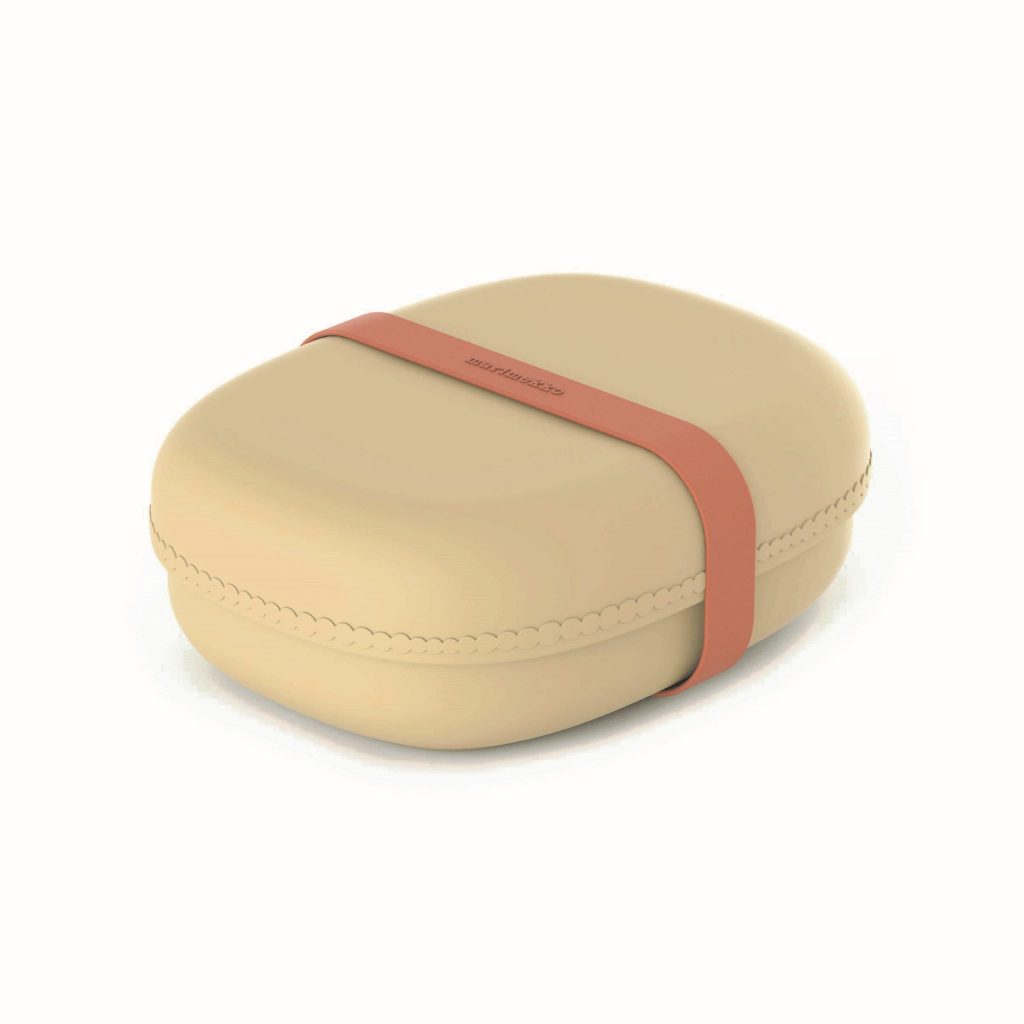 The author of the article is Heli Virtanen, Editor of biotalous.fi, Tapio, heli.virtanen(at)tapio.fi.
---
Agenda2030
Marimekko strives for sustainability in its operations. The following sustainable development goals are emphasised in production: 5 gender equality, 6 clean water and sanitation, 7 affordable and clean energy, 8 decent work and economic growth, 12 responsible consumption, 13 climate action, and 17 cooperation and partnership.
---