From rags to new robes: closing the loop for textiles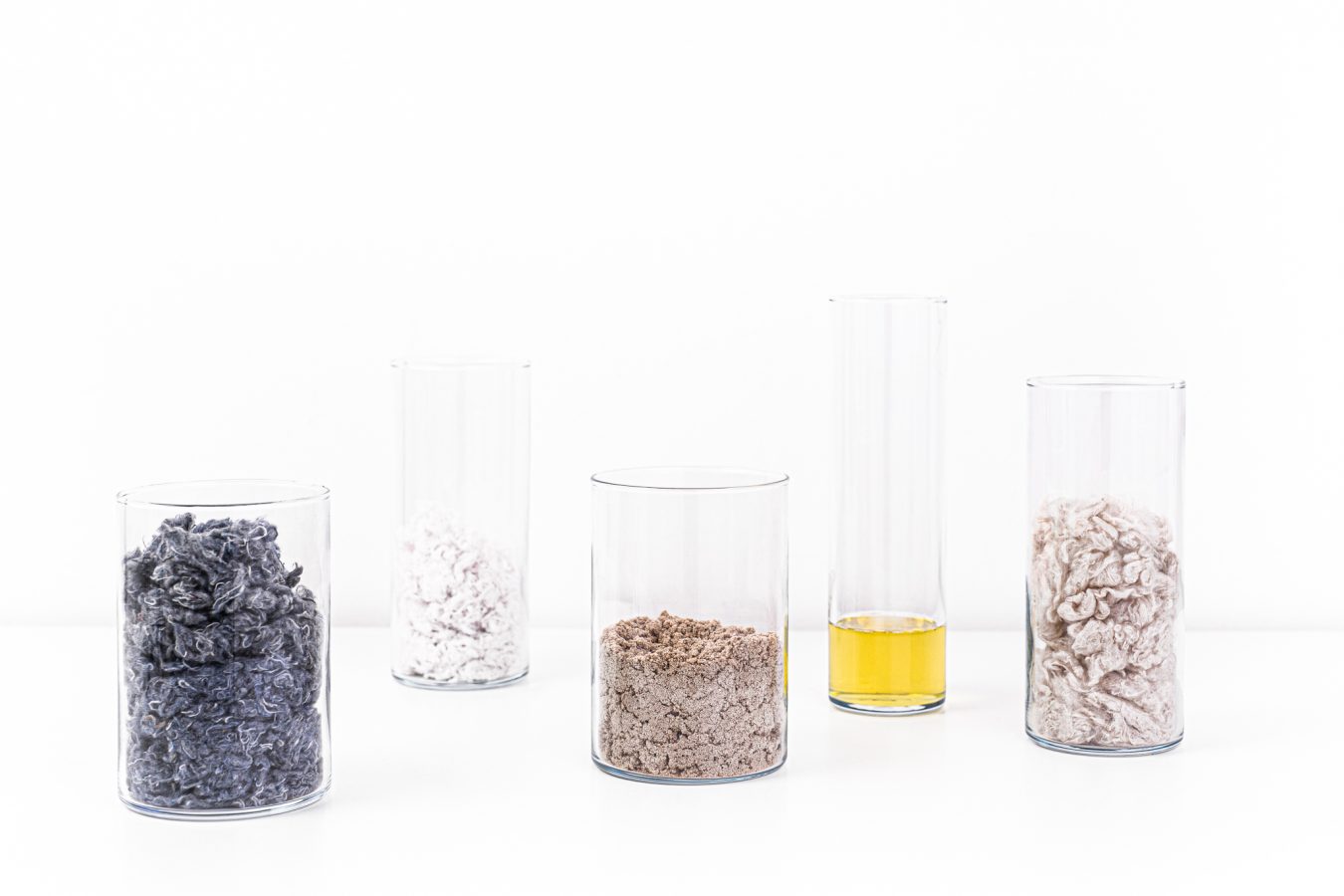 Case - Published 12.11.2021
Imagine your ripped jeans and stained old T-shirts being broken down at the molecular level, going through a series of physical and chemical transformations that involve them turning into a liquid, and then being reborn as brand-new, soft textile fibers that can be used in the same way as cotton to create new textiles. That's what Infinited Fiber Company's technology does. It stops textile waste from ending up as pollution and greenhouse gas emissions at landfills and incinerators. It also lessens the burden on the Earth's limited resources by offering a circular alternative to the resource-intensive conventional textiles that are currently used to make all the things that fill our closets.
Why is the innovation needed and who is it for?
Every second of every single day, around the globe the equivalent of a garbage truck of textile waste is landfilled or burned. Many of the textiles that end up as pollution and greenhouse gases have barely been used. At the same time, the demand for new textile fibers keeps growing. With polyester and cotton the most common textile fibers around, this means more land, water, fertilizers, pesticides, and oil being needed to create these conventional fibers at a significant environmental cost.
In 2020, less than 0.5% of the global textile fiber market came from pre- and post-consumer textiles – that's the clothes and other textiles we throw out and the fabric and yarn left on the cutting-room floor. This illustrates how limited textile-to-textile recycling and regeneration still are, and how dominant textiles created from new resources remain.
Infinited Fiber Company's technology is the link that enables the textile industry to loop the ends of the current, linear production chain together to make it circular and less wasteful. It uses the discarded textiles from the end of the cycle and turns them into new, valuable raw materials for the production of the yarns and fabrics needed at the start of the cycle. This is music to the ears of the leading fashion and apparel brands that are looking for high-quality, textile-to-textile recycling technologies that enable them to meet their own circular material use pledges and the demand from increasingly environmentally conscious consumers.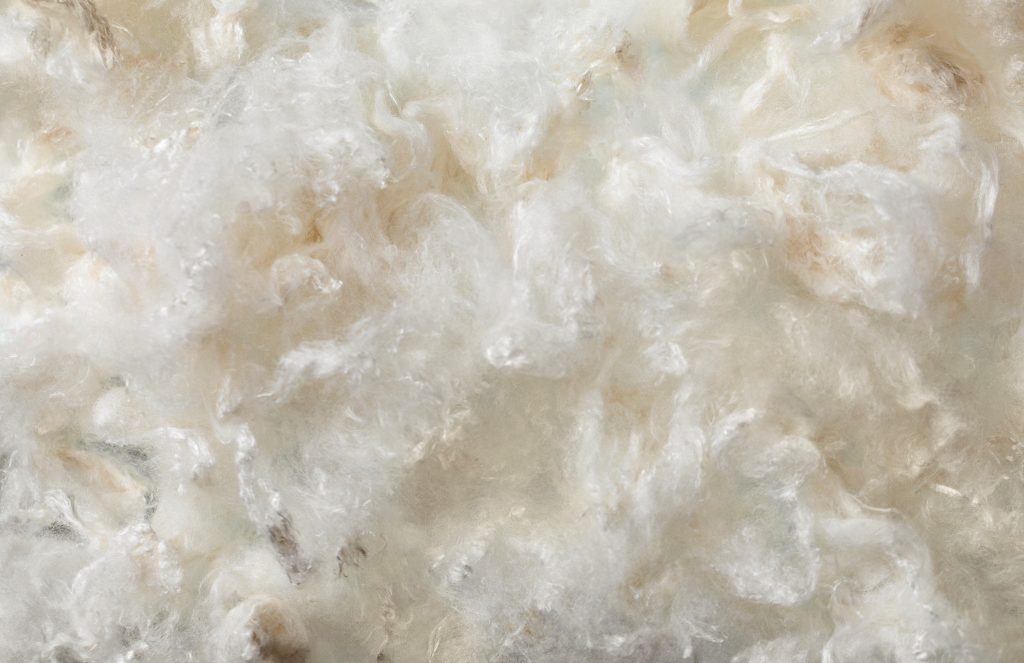 It's all about great chemistry.
Infinited Fiber Company's technology falls in the category of chemical recycling. The unique, regenerated Infinna™ fiber it produces is classified as a manmade cellulosic fiber. In short, the technology uses a series of relatively simple yet magical chemical reactions to clean up and break down cotton-rich textile waste at the molecular level so that it loses its history before being recreated as brand-new fibers.
The process begins with the collection and careful sorting of textile waste to minimize the amount of non-cellulosic fibers in the feedstock. Buttons, zippers and other hard parts are removed, and the textiles are shredded mechanically. The feedstock is then cleaned of non-cellulosic materials like polyester, dyes and textile finishing chemicals, and the cellulose is captured for further processing.
Next, the cellulose reacts with urea to create a cellulose carbamate powder. This powder is dissolved to form a honey-like liquid, which – and this amazes me every time – crystallizes into brand-new fibers in what's called a wet-spinning process. The fiber filaments are cut, washed, and dried, and the regenerated textile fibers – Infinna™ – are ready for the next phase of the manufacturing supply chain. Typically for the apparel and home textiles industry this means yarn spinners, whereas nonwovens manufacturers use the fiber itself as their raw material.
What's in it for the planet?
By enabling circularity in the textile industry, preventing resources from being wasted and turned into pollution, and reducing the need for new resources, Infinited Fiber Company's technology contributes to the fulfilment of several of the United Nations Sustainable Development Goals, especially that of SGD12, Responsible Production and Consumption. Producing Infinna™ requires less water (SDG6) than producing a similar amount of cotton, and calculated greenhouse gas emissions are lower than those for producing conventional textile fibers (SDG13).
Infinna™ is created out of cellulose and contains no plastic to shed as microplastic pollution into the environment (SDG14). Life on land (SDG15) also benefits from less rubbish causing pollution at landfills and from land being left to wilderness in support of biodiversity and food cultivation (SDG2). Infinna™ production is a safer process (SDG3) than that for the most common manmade cellulosic fiber, viscose, as there is no need for carbon disulfide, and at the same time it offers innovation for industry (SDG9) and the opportunity for existing viscose lines to be converted to the production of a new, circular material. The production of regenerated fibers opens low-barrier work opportunities close to consumers (SDG8) and by reducing the amount of waste, makes cities and communities more sustainable (SDG11).
Infinited Fiber Company's business is all about helping the global textile industry transform to more sustainable, circular practices and materials, and this can only be done through multiple networks of global partnerships (SDG17). By working together with stakeholders from across the entire manufacturing value chain and beyond, we can help change the textile industry for good.
The author of the article Laura Vinha leads communications at Infinited Fiber Company. She is a former journalist and communications officer for the United Nations Population Fund (UNFPA) who has lived and worked in several countries in Europe and Asia. She has a passion for learning and development and is motivated by work that contributes to solving problems and finding solutions. Contact details: laura.vinha@infinitedfiber.com, +358 29 300 0920, Twitter @InfinitedFiber.
Infinited Fiber Company
Infinited Fiber Company is a fashion and textile technology group on a mission to bring joy and hope back to closets by making circularity an everyday reality. Our breakthrough innovation turns cellulose-rich materials – think worn-out clothes, used cardboard, or wheat straw – into Infinna™, a premium textile fiber that looks and feels soft and natural like cotton. Infinna™ is biodegradable, contains no microplastics, and textiles made with it can be recycled in the same process. We are headquartered in Espoo, Finland. Learn more: https://infinitedfiber.com .
---
Agenda 2030
Infinited Fiber Company's technology contributes to the fulfilment of several of the United Nations Sustainable Development Goals, especially that of SGD12, Responsible Production and Consumption. Additionally it contributes to goals: SDG2, SDG3, SDG6, SDG8, SDG9, SDG11, SDG13, SDG14, SDG15 and SDG17.
---