Frontrunner in innovation – UPM produces low emission diesel from crude tall oil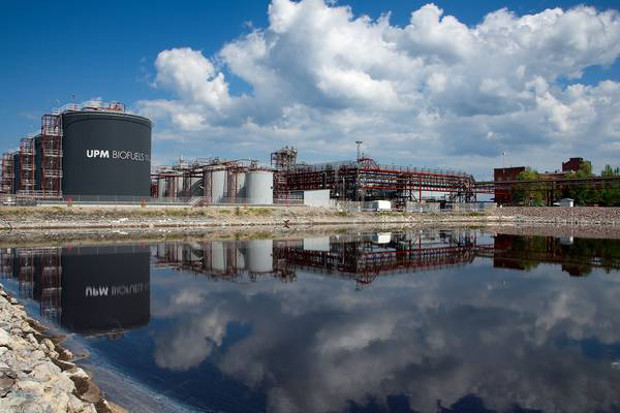 Case - Published 18.5.2015
UPM has built the world´s first commercial scale biorefinery producing wood-based renewable diesel in Lappeenranta, Finland. The €175 million biorefinery produces 120 million litres of renewable diesel annually reducing greenhouse gas emissions by 80% compared to fossil diesel. The Finnish UPM BioVerno diesel is produced from crude tall oil, a residue of UPM´s own pulp production. The raw material is 100% renewable and is not in conflict with food production.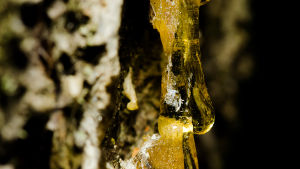 UPM BioVerno is a Finnish innovation – the product and process from crude tall oil to renewable diesel have been developed at UPM Lappeenranta Research and Development Centre. Due to high degree of domestic origin UPM BioVerno has been granted the Finnish Key Flag Symbol. The new renewable fuel has outstanding ignition properties with maximum engine performance and reduces greenhouse gas emissions remarkably, up to 80%. It resembles fossil diesel and differs significantly from traditional FAME biodiesel. UPM BioVerno is suitable for all diesel cars, busses and trucks – without modification, and suits the current infrastructure. It can be used as such or blended in regular diesel. Wood-based UPM BioVerno is available at St1 and ABC filling stations in Finland.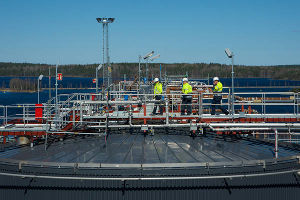 Driving cleaner traffic – sustainability and resource efficiency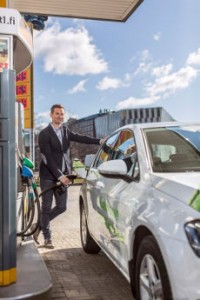 UPM´s goal is to use all parts of wood as efficiently as possible and produce a line of new bioproducts in addition to the traditional sawn timber, pulp and paper. UPM Lappeenranta biorefinery is an excellent example of creating value using raw materials that are both renewable and recyclable. UPM BioVerno is produced from crude tall oil, a residue of UPM´s own pulp production originating from wood resin. Purified tall oil is further refined into diesel through a unique process at the biorefinery. The whole production cycle from the forest to the end product has been fully audited.
UPM BioVerno diesel replaces fossil fuels and reduces CO2 emissions significantly. Fuels manufactured from domestic raw materials create new jobs in Finland and reduce the net import of fossil energy. Each consumed litre of UPM BioVerno helps not only to reduce CO2 emissions but also to improve the trade balance. The unique renewable diesel won the EU Sustainable Energy Europe Award granted by the European Commission even before it was commercially available.
Finnish bioeconomy – from forest to tank
Sustainable bioeconomy will be essential to the forest industry in the future, and biofuels will play a key role in UPM's shift towards the bioeconomy. Liquid biofuels are the only significant and concrete means to reduce greenhouse gas emissions in traffic in addition to improvements in energy efficiency of the vehicles.
The forest industry keeps changing but its wood remains. UPM Kaukas mills have been producing wood-based products since 1892 when wooden spools were made from residues of the pulp production. Today, industrial history is made as domestic wood from the forest is refined through pulping and biorefinery processes into low emission renewable diesel – utilising UPM´s own process residues innovatively.
Read more about UPM BioVerno renewable diesel:
Web: www.upmbiofuels.com
Twitter: @upm_biofuels
Additional information
Sari Mannonen, sales and marketing director, UPM Biofuels
Tel. +358 45 265 1345, sari.mannonen(at)upm.com
Published 18 May 2015
---