Meet the Scientists of the Future Bioeconomy part 7: New super material inspired by mantis shrimp club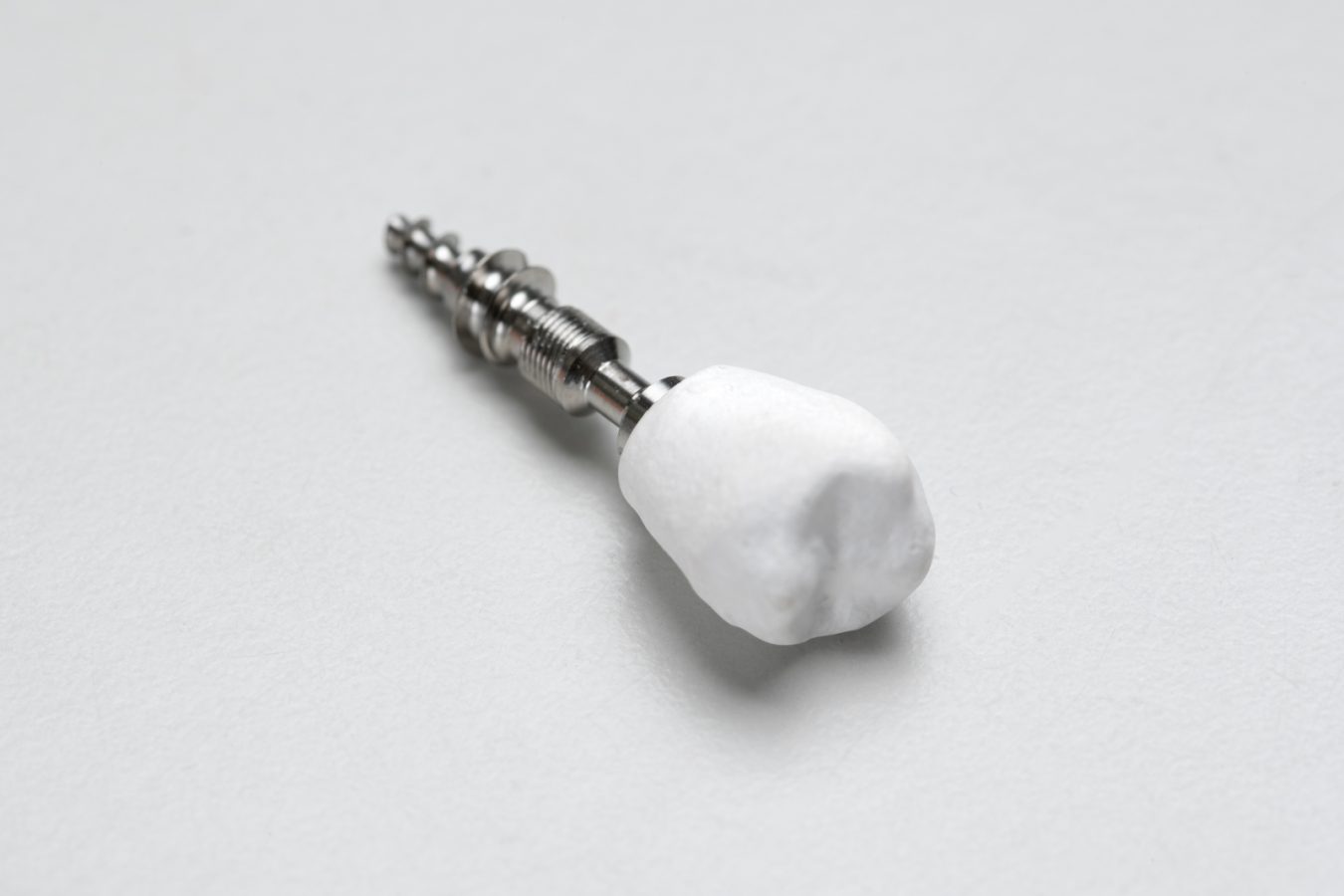 Blog - Published 4.11.2021
VTT researcher Dr. Pezhman Mohammadi and his research group have developed a new type of nanocomposite made of birch cellulose, hydroxyapatite and proteins modified with the tools of synthetic biology. The inspiration for the new light but extremely durable material was found in nature.
Learning from the evolutionary masterpieces
The mantis shrimp living in tropical waters is an amazing creature. "These mesmerizing shrimps are one of nature's deadliest killing machines. In relation to their small size, they pack the strongest punch in the animal kingdom. They smash their prey by throwing a pair of hammer-like raptorial appendages with a tremendous speed and force greater than rifle bullets during close-range hunting,", explains Dr. Mohammadi. "The mantis shrimp's primary sources of food are hard-shell marine organisms, such as mollusks. To get to the soft, nutritious part they obliterate straight through these highly mineralized exoskeletons."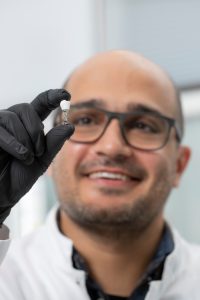 The structure of mantis shrimp club is layers of nanocomposite materials with different mechanical properties. "The club has a soft interior layer providing energy dissipation and a stiff, hard, and impact-resistant exterior layer. Together, the layers enhance the overall damage tolerance of the club. Both layers have similar building blocks, but in different relative content, polymorphic form, and organization. The main building block is helicoidally ordered chitin nano-fibrils that are glued together by a protein-rich matrix," tells Mohammadi.
Modifying proteins for even better properties
Inspired by the complex but efficient structure of the mantis shrimp club, the research team assembled a new composite, which consists of cellulose nanocrystals and two types of genetically engineered proteins. One protein was designed to increase the strength of the material and the other to promote the growth of hydroxyapatite crystals. In the research project, this new nanocomposite material was used to make dental implant crowns mimicking the structure of human teeth. They became stronger and lighter than traditional implants made of technical ceramics.
This new advanced biomaterial has many potential uses. Its unique properties can be utilized for example in impact-resistant implants, sports equipment, body armor, exoskeletons for aircraft, electronics, photonics or windshield coatings. Genetic modification of proteins offers many possibilities to introduce new properties into the material in the future. However, future applications require further development of production scalability and processes.
The research results were published the 1st of September 2021 in Advanced Materials. The two and a half year project was carried out in collaboration with Nanyang Technological University and financed by VTT and the Jenny and Antti Wihuri Foundation within the Centre for Young Synbio Scientists (CYSS) programme led by Professor Merja Penttilä.
---
---
Agenda 2030
Research and development of new bio-based materials contribute to the transition from a fossil-based economy to a bio- and circular economy. Thus they also support UN Sustainable Development Goals 9 and 12, which aim to increase the sustainability of industry, innovation, consumption, and production patterns.
---
Meet the Scientists of the Future Bioeconomy
The future of our bioeconomy is in the making. In this series we present the scientists and science behind the groundbreaking discoveries that will have a great impact on a sustainable circular bio economy. How will synthetic biology, advanced biomaterials research and new applications using lignocellulosic fractions contribute to a more sustainable future? In this series you will be invited behind the scenes to meet some of our most brilliant young scientists working on solving some of the most pressing challenges of our time.
---