Natural healing: UPM's FibDex® replaces synthetic materials in wound dressing with wood-based nanocellulose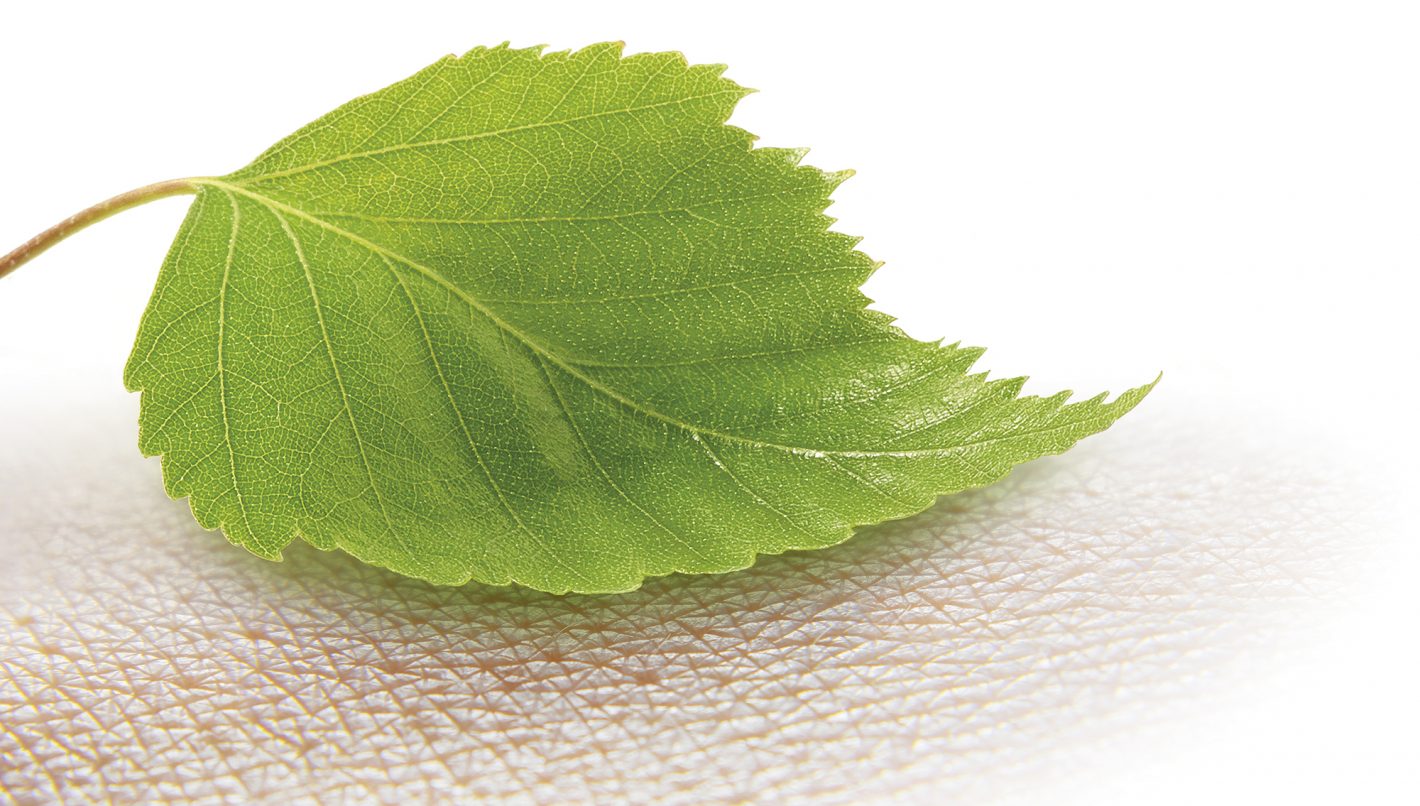 Case - Published 8.7.2019
The novel wood-based wound dressing offers significant benefits for both patients and hospitals and is ready to be sold on the European market after receiving regulatory approval and CE mark.
Healing a wound as efficiently and comfortably as possible is vital for recovering patients. UPM, University of Helsinki and Helsinki University Hospital have united their expertise to create a new breakthrough in wound care, FibDex®, to do just that. In addition to its great performance and benefits for both patients and hospitals, this innovative wound dressing is made of sustainable and natural wood-based raw material.
Increased comfort and improved scar quality
FibDex is a great example of a sustainable innovation in the medical industry. The wound dressing is made from renewable and responsibly sourced Finnish birch. In FibDex, UPM utilises biocompatible nanocellulose derived from birch and then further processes it into the final product. This patented technology results in excellent performance and benefits.
Patients have reported FibDex to be comfortable to use throughout the treatment. The wound dressing is a one-time only application and it peels off when the wound has healed. FibDex both absorbs exudate from wound as well as provides a favourable moist environment for quicker healing. In addition, using FibDex has improved scar quality.
Vigorous testing ensures safety
FibDex has been developed in collaboration with researchers from the University of Helsinki, Faculty of Pharmacy, as well as with surgeons from the Helsinki Burn Centre, Department of Plastic Surgery, Helsinki University Hospital. Prior to receiving the CE mark, FibDex has undergone vigorous preclinical safety and efficacy tests followed by clinical trials that have centered on the treatment of skin graft donor sites.
Extensive testing has proven to be worth the effort with the product meeting EU medical device standards and having been awarded CE mark. With the CE mark, FibDex is ready to be sold to health care experts in European hospitals and clinics.
FibDex is the third commercialised product from UPM Biomedicals, which develops advanced healing solutions and products supporting cell-based research.
UPM's FibDex®, a wood-based innovation for wound care, receives regulatory approval and CE mark
Contact person:  
Jane Spencer-Fry, Director, UPM Biomedicals
Email: biomedicals@upm.com, Phone: +44 7881 557511
The article is written by Aino Saarelainen, UPM
UPM delivers renewable and responsible solutions and innovates for a future beyond fossils across six business areas: UPM Biorefining, UPM Energy, UPM Raflatac, UPM Specialty Papers, UPM Communication Papers and UPM Plywood. We employ around 19,000 people worldwide and our annual sales are approximately EUR 10.5 billion. Our shares are listed on Nasdaq Helsinki Ltd. UPM Biofore – Beyond fossils. www.upm.com
---
Agenda 2030
This new solution advances the achievement of the following UN Sustainable Development Goals:
Goal 3 – Good health & well-being: As a sustainable biomedical innovation, FibDex wound healing product brings many benefits to patients and promotes health and well-being.
Goal 9 – Industry, innovation & life on land: FibDex is a great example of sustainable innovation made from responsibly sourced renewable wood.
---
---