Nature photography and travelling boosting sparsely populated areas
Case - Published 6.10.2016
An animal can be shot down only once but photographed hundreds – even thousands of times. A photographer might travel around the world, several times a year in search of interesting photo subjects. Often those photographers are relatively wealthy and are willing to invest significant amounts of money in travelling. These photographers find Finnish nature exotic. They travel to Finland only after exploring Antarctica and Africa.
Wildlife photography and observation tourism exploits the Finnish nature on nature's terms.
The development of digital cameras has increased the popularity of nature photography exponentially. At the same time the number of photography tourists in Finland has grown. For a Finn this might sound nuts – who would like to pay to see a black grouse or a brown bear when the Finnish everyman's right ensures nature exploration is free for everybody.
Globally however, there are only few metropolises where people have as strong a bond with nature as in Finland. In many countries the wild nature has already been destroyed with hunting and/or the economy. In several countries the forests are inaccessible – they are rare and fenced by the owners. For Finns wild forests are a given and therefore they don't often see their value – except the value of wood as raw material.
Quality hides enable exclusive pictures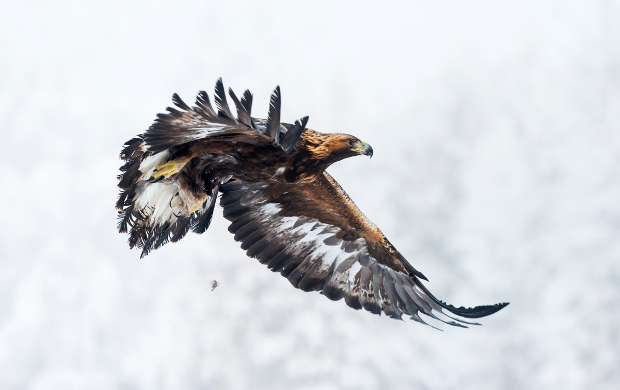 It's an early morning. Before sunrise you walk through the snowy forest to the hide. Imagine a quiet forest in frosty January. You sit quietly in the hide, waiting for the arrival of an eagle. You have a moment to enjoy the silence and hot coffee until, eventually, just in front of you, a golden eagle with a wingspan of more than two meters, frosted white, flies silently to the carcass. Or imagine yourself sitting on the edge of a bog waiting for a bear. Imagine how the bear treads quietly, almost silently, in front of you in the midnight sun, as a little haze hovers above the bog. These are the nature experiences that attract foreigners to Finland. Only a few of them experienced by Finns themselves – perhaps that is why only a few Finns would be ready to pay for a nature experience like this.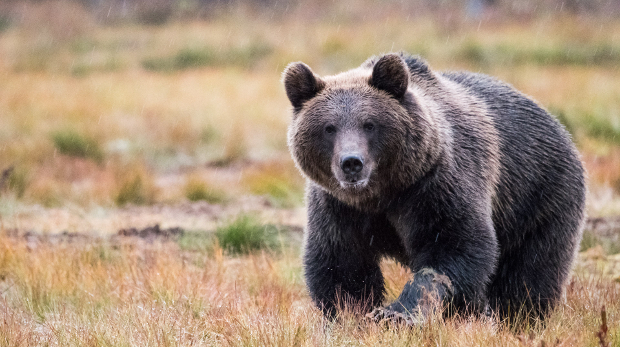 Nature photographers want to have good images at almost any cost. The Finnish wildlife hides in the woods, so it's difficult to see by just going out to nature as wild animals avoid humans. However, a photographer who spends thousands of euros on a journey to Finland, needs a guarantee.
By building hides and feeding wild animals on a regular basis, the photoshoot subjects will come to the desired location. This is long-term work spanning years, but it guarantees the best viewing angles even for the most demanding clients.
Global competition
Customers want well-prepared services and it's time to bin the old image of a bearded woodsman. The customer is often a director of an international company, a doctor or a lawyer, who travels several times a year following a beloved hobby. It's no longer about just a nature hobby but an urge for photography. The service standards are in accordance.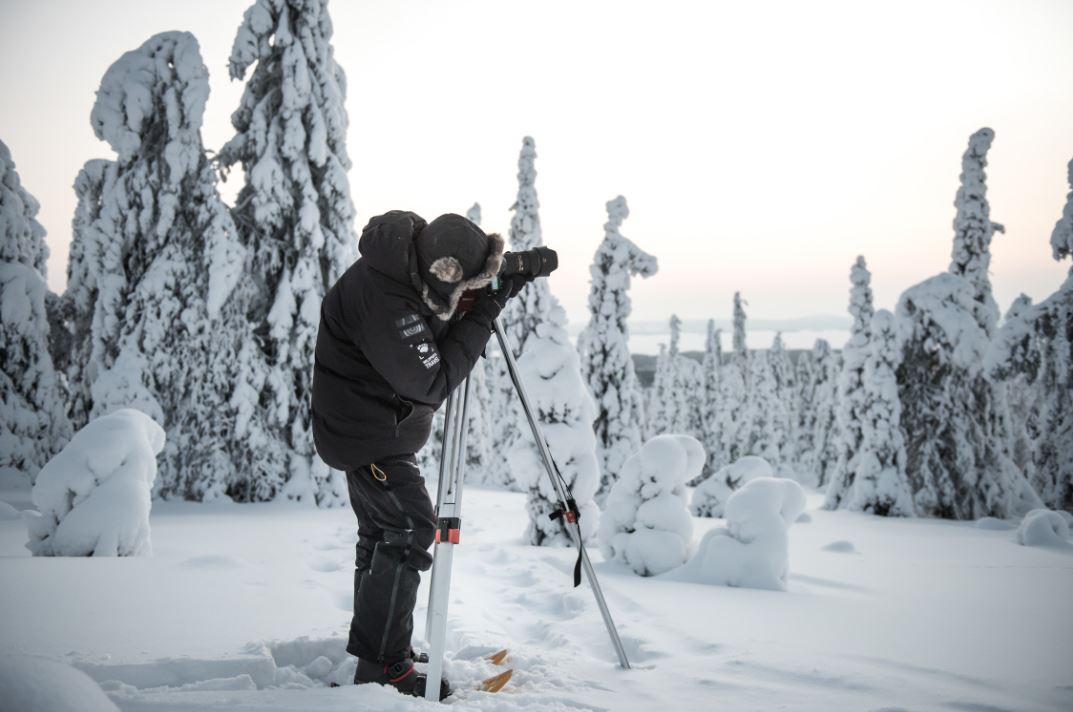 A continuous development of shooting locations is the only way to succeed in the global competition. Bundling the products into interesting and functional wholes makes Finland a nature destination comparable to Africa. We don't compete domestically or even within Europe. The Chinese customers are shooting ruffs in Liminka, because it is right next to Svalbard. A small Finnish travel agency takes Australians and Swiss to Japan. The perspective changes when viewed from far enough.
Besides the great nature, Finland's attractiveness lies on the ease of travelling. The road network is good, we are trustworthy hosts. Our expertise is high and we have sufficient English skills. Finland also has a long history of hide wildlife photography and our nature photography pioneers have actively built up the reputation of Finland as an excellent destination.
Export revenues from nature tourism
Nature tourism is often thought of as amateurs' tinkering, but it brings millions of euros in export revenues for Finland. This figure covers nature photography only, when the total of nature-based tourism revenue is much higher. Unfortunately, the nature photography companies are not networked, so the total income is not calculated, but in 2015 Finnature Ltd's net sales alone were around €700,000. And the figure doesn't include customers' flights to Finland. Nature tourism is facing rapid annual growth. If Finnish destinations are compared to African safaris, the photography tour fares are about the same. The customers can easily pay €500 and more per day for reaching Finland's best photoshoot destinations with an experienced guide. These tours are based on small group sizes and high quality. They are not suitable for mass tourism.
Photography, like most tourism, is seasonal. It rarely offers a full-time job but is a part-time job for many. The seasons depend on the subject being photographed, but there is enough to photograph in Finland all year round. Nature photography is a great opportunity for the countryside, which otherwise offers limited options for employment.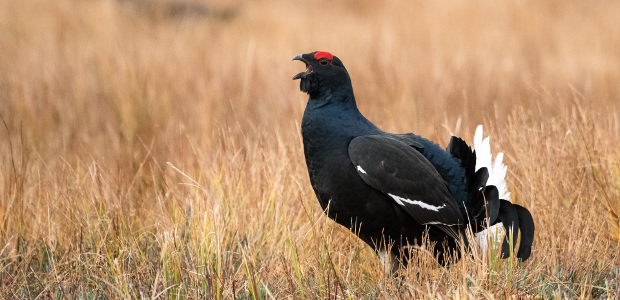 Nature photography can also advantage areas that remain otherwise unused. For example bogs are often the place for black grouse's leks and mammal photography, while ruffs and shorebirds gather to flooded meadows. The forest offers a habitat for many of the most popular species, but tourism also uses many areas that have no other commercial value.
Nature photography is a challenging industry that requires vocation. The conditions vary annually – a cold spring brings birds to Finland at the wrong time or the picturesque dense snow falls from the trees too early. The industry lives with nature on nature's terms. The better the Finns preserve biodiversity, the better conditions there are for nature tourism to operate and expand. Neighbouring countries losing their nature creates new possibilities for Finnish nature tourism and makes it more valuable.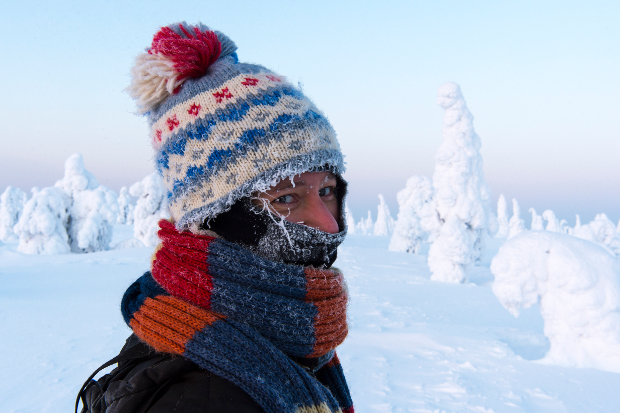 Photo: Jari Peltomäki, including the picture of a golden eagle above.
Other photos: Kaisa Korhonen.
The article writer Kaisa Korhonen is the CEO of Finnature, the leading bird and nature photography company in Finland. Finnature brings in hundreds of photographers and nature observers annually to Finland.
Additional information:
Email: kaisa.korhonen(at)finnature.fi, tel. 040 7388658
Find out more:
Finnature photography tours to Finland and worldwide.
Birdwatching tours with Finnature in Finland and to Norway.
Finnature in Facebook and Flickr.
Published Oct. 6, 2016
---