New Digital Development Platform – Biosynthetic Materials Ten Times Faster Than Before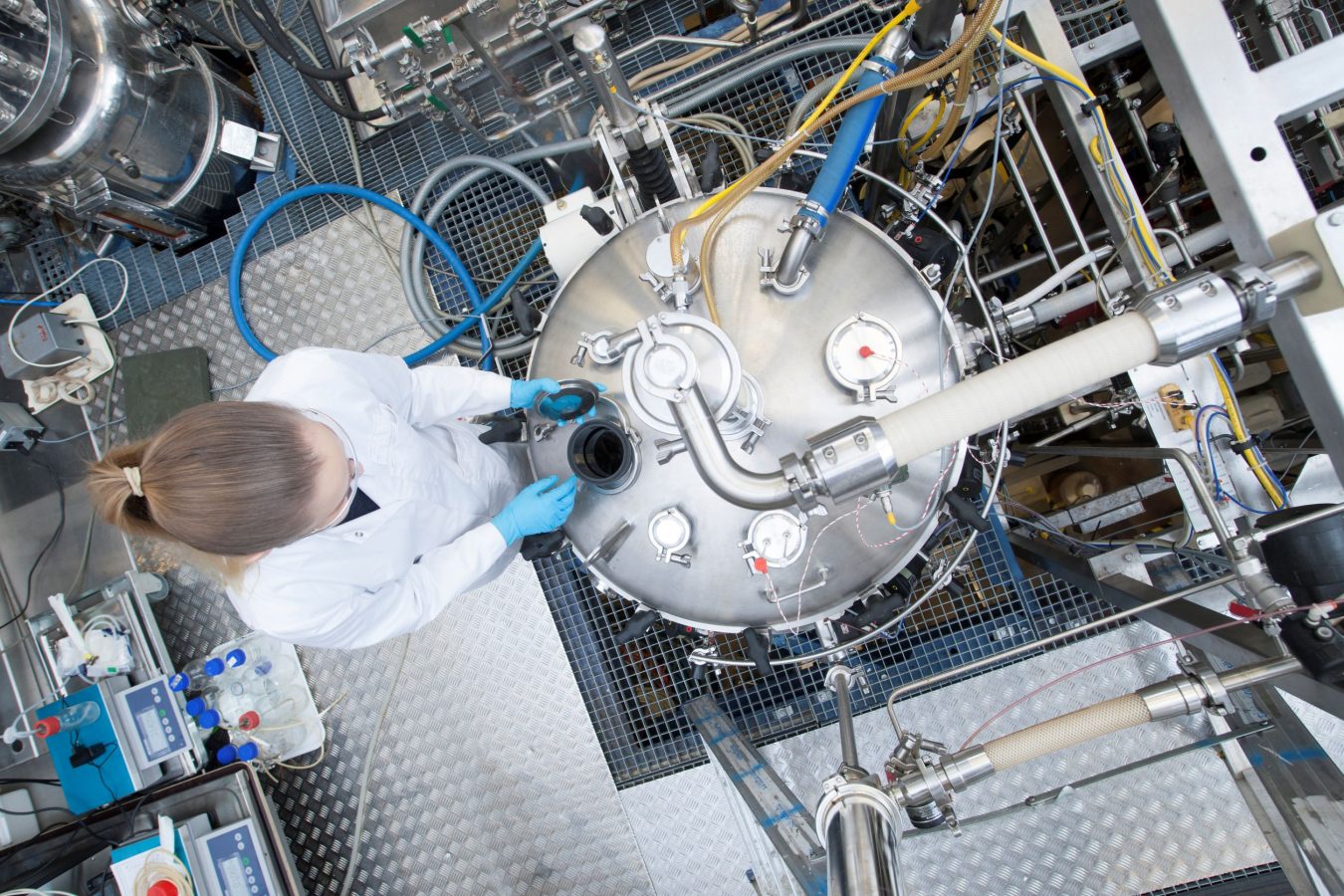 Case - Published 7.3.2023
Developing biosynthetic materials aims to replace fossil, carbon-based raw materials in industrial production and create entirely new responsible materials. The development of new materials is necessary because other individual solutions are not enough to solve the material challenge.
Applying the features of natural materials in biotechnological production is a substantial opportunity. It is also important that the materials are produced responsibly and environmentally friendly. The aim is to replace fossil raw materials with more sustainable solutions. During the upcoming decade, we shall see a transformation from traditional materials science to the era of so-called "accelerated materials science". To make this possible, many countries are currently making significant investments in biotechnology. For example, the USA has announced investing two billion dollars in the near future.
VTT's platform enables researchers to create new materials
VTT's approach to the development of biosynthetic materials combines biotechnology, synthetic biology, and digital materials design. In addition, we are building a new digital platform that utilizes artificial intelligence for the research and development of biosynthetic materials. The platform will essentially combine two core aspects: AI-based methodology to predict the structure and functionality of materials and the biosynthesis of materials enabled by microbes designed and created through synthetic biology.
The integrated platform suits for all relevant phases of the process: designing, developing, testing, and learning. The researcher can pick the desired genes from multiple data banks or create a new DNA code for new production bases. The whole process combines digital and experimental research.
New opportunities from biosynthetic materials
The new materials acceleration platform will enable the production of entirely new kinds of intelligent and responsive materials. The aim is to at least increase the speed of development and production of new materials tenfold. Of course, all this has a significant positive impact on sustainable material production.
The features of biological materials are based on genes and their biochemical reactions. The variety of nature's chemistry and the functionality of the structures is vibrant and developed over time by evolution. Consequently, the systems have been able to adapt to various kinds of needs, interactions, and external circumstances.
The fast growth of genome data and increased understanding of biological mechanisms and features has resulted in enormous data banks containing biological information. Because of synthetic biology, we can now design biological systems, cells, and parts of cells of organisms that are not even found in nature. We are only at the beginning of the development of biosynthetic materials journey. However, we can already see incredible opportunities to explore in this area.
The author is Tua Huomo, Executive Vice President of VTT's Sustainable products and materials business area. Contact information: +358 40 564 4146, tua.huomo@vtt.fi, @TuaHuomo 
---
Agenda2030
Related SDGs are: 9 Sustainable industry, innovation, and infrastructure, 12 Responsible consumption, and 13 Climate action.
---
VTT is a visionary research, development and innovation partner. We drive sustainable growth and tackle the biggest global challenges of our time, and turn them into growth opportunities. We go beyond the obvious to help the society and companies to grow through technological innovations. We have 80 years of experience of top-level research and science-based results. VTT is at the sweet spot where innovation and business come together.
At the core of responsibility at VTT are the content of research and our solutions that promote sustainability. VTT has identified five SDGs on which its activities have the greatest impact: 7 Affordable and clean energy, 8 Decent work and economic growth, 9 Sustainable industry, innovation, and infrastructure, 12 Responsible consumption, and 13 Climate action.
VTT – beyond the obvious
www.vttresearch.com, Twitter @VTTFinland, Facebook, LinkedIn, YouTube and Instagram
---