Research project: Photosynthesis research – a fundamental tool in bioeconomy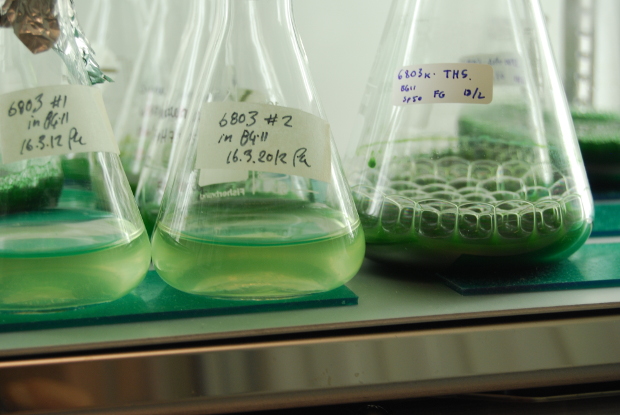 Case - Published 10.11.2016
Transition from fossil raw materials to sustainable bioeconomy is one of the most fundamental challenges of this century. Not only is replace fossil-derived materials and fuels with renewable alternatives, it should also develop entirely new products and processes to ensure sustainability in the foreseeable scarcity of natural biomass production. Construction of living factories, using a cyanobacterium as a production chassis, and introducing novel metabolic pathways into the cell for production of desired biofuels and other useful chemicals is one of the most promising approaches towards sustainable and renewable bioeconomy.
It is obvious that under current use and harvest levels, there is a growing gap between the supply and demand of biomass/bioenergy and food for global needs, as also pointed out in the European Commission Bioeconomy report in 2014. Furthermore, fossil fuels are still being widely used for production of both commodity chemicals and high value products. Therefore, novel technologies and innovations are urgently needed to ensure sustainable production of non-fossil energy and chemicals.
Photosynthetic organisms – ranging from aquatic microorganisms (cyanobacteria and algae) to huge forest trees – possess a unique capacity to harness sunlight and convert that to chemical energy and desired products. Professor Eva-Mari Aro from the University of Turku leads a research group, which studies the groundbreaking possibilities of photosynthesis in bioeconomy.
Towards direct production of fuels and useful chemicals
The first-generation biofuels are made from crop plants, such as sugar or oil plants. This is a challenge for food security, since bioenergy crops compete for land and resources with food production. The second generation biofuels, in turn, are produced from non-food material such as plant waste. The third-generation biofuels use algae biomass. The fuels, designed to be produced in microalgal production systems directly from sunlight, water and CO2, can be called the fourth generation biofuels.
Additionally, there is an increasing need for development of novel biorefinery technologies and for production of new-to-nature commodity and high-value chemicals using clean technologies. For instance, some native cyanobacterial strains have appeared promising for production of high-value bioactive compounds, which – through collaboration with industry – can directly be subjected for production in higher scales.
The research group of professor Aro aims to develop methods to produce chemicals and biofuels directly from photosynthetic reactions, without the biomass phase. Photosynthesising micro-organisms such as cyanobacteria, known also as blue-green algae, are used as production platforms. In contrast to forest trees, for example, which allocate a substantial part of their resources to produce structures that do no photosynthesise – trunks and roots for instance – small micro-organisms do not need to invest in those, which makes them highly efficient in production of the desired end-products.
Synthetic biology – an innovative tool for bioeconomy
By utilising the already available knowledge on photosynthesis and novel technologies such as genome editing and synthetic biology, photosynthetic reactions can be re-designed and tuned for more direct and more efficient harnessing of solar energy. 'The aim of this approach is to develop "living factories", i.e. cells or even whole plants that can convert solar energy into fuels and useful chemicals without the biomass phase,' emphasises professor Aro.
Synthetic biology offers new and innovative tools for biofuel research and enables efficient and cheaper ways for research. 'Utilisation of synthetic biology has enormous potential for several research fields – besides production of biofuels and useful chemicals, also plant biotechnology and drug development researchers foresee great possibilities in the near future,' says adjunct professor Marjaana Suorsa. There are already several companies in the field of synthetic biology, particularly in the US, which indicates that the commercial utilisation of synthetic biology research will take any moment in Finland as well.
Commercial Innovations Rely on Basic Research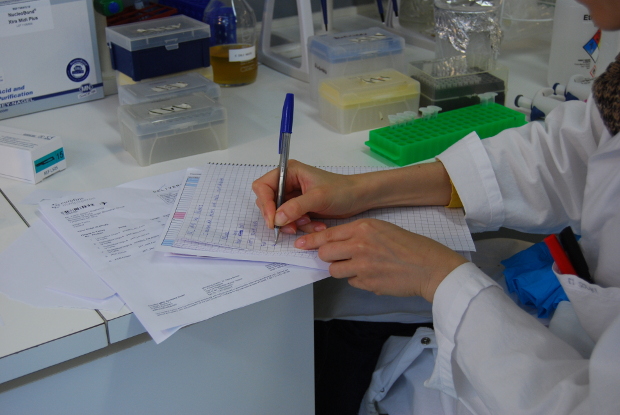 Like all other novel innovations and commercial success stories, also photosynthetic applications for sustainable bioeconomy heavily rely on strong basic research. Basic research is characteristically time-consuming, laborious – and expensive. 'However, without the ideas, theories and findings done by basic researchers, there would not be any applied science and consequent innovations. Thus, it is crucial that the importance of basic research for sustainable bioeconomy is recognised by the Finnish decision makers and funding agencies as well,' says professor Eva-Mari Aro.
Academy Professor Eva-Mari Aro from the University of Turku is a director in a Finnish Centre of Excellence (CoE) "Molecular Biology of Primary Producers" and a partner in an Australian CoE "Plant Energy Metabolism". She is also a director of a new BioCity Turku Research Programme "Advanced Bioresources and Smart Bioproducts – Towards Sustainable Bioeconomy" and a board member of the European Academies of Science Advisory Council (EASAC).
Adjunct Professor Marjaana Suorsa coordinates the Biocity Turku Research Programme. Aro and Suorsa have key research and coordinatinon roles in "BioFuture", which is one of University of Turku's strategic profiling areas.
Additional information
Eva-Mari Aro evaaro(at)utu.fi, Marjaana Suorsa msuorsa(at)utu.fi.
Published Nov 10, 2016
---