Soilfood heads towards sustainable agriculture with recycled nutrients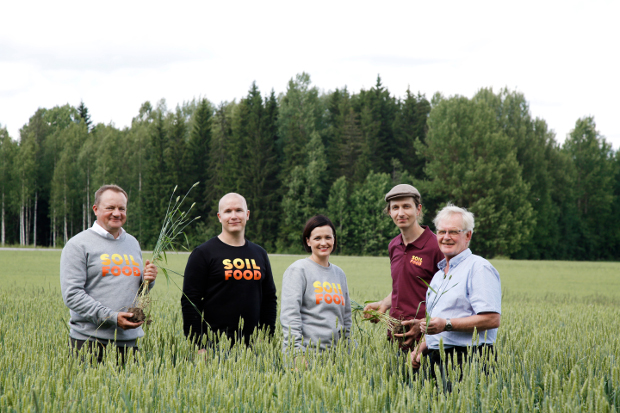 Case - Published 28.10.2016
We can mitigate climate change and prevent eutrophication of waterbodies by taking better care of our soils. Soilfood aims at sustainable agriculture by producing environmentally friendly recycled fertilisers and soil amendments.
Our current food system is based largely on the use of fossil fuels and mineral phosphorus. The system is unsustainable as the Earth's phosphorus resources are expected to run out even before its fossil fuel reserves.
Agricultural production based on chemical fertilisers has led to, for example, water eutrophication due to agricultural runoff and to soil degradation that has led to the loss of crop productivity.
The way we produce our food therefore has to change dramatically, and Soilfood is developing circular economy solutions as tools to face this challenge. Soilfood offers the industry the opportunity to use the production side streams in an environmentally sustainable way and materials to farmers to improve their soil productivity in the long run. Soilfood promotes crop rotation model to be applied with it's products.
New products from industry side streams
Large amounts of usable nutrients circle in agriculture, bioenergy and forest industry and these sources have been partially or completely unexploited until recently. Soilfood refines these side streams into recycled fertilisers and soil amendments.
For example, with the by-product fibres from paper industry it is possible to increase the amount of organic material in soils and thus improve their productivity in a sustainable manner. By increasing the amount of organic material in soils we can also fix significant amounts of carbon from the atmosphere and reduce nutrient runoff to waterbodies.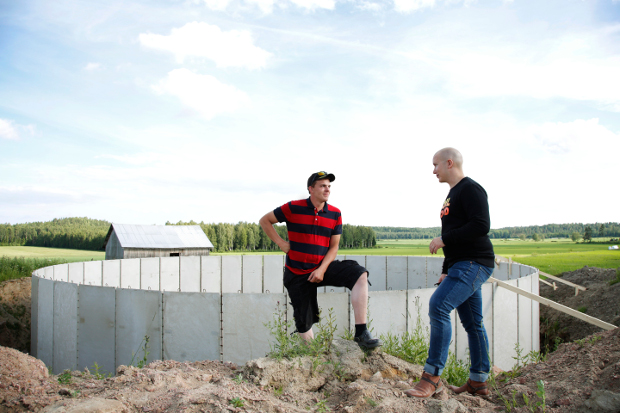 Soilfood uses raw materials that were previously considered as waste and discovers new business opportunities. The company invests heavily in research and product development that are carried out in collaboration with other organizations. Soilfood provides a full range of services for both the industry and the farmer. Soilfood is Finland's largest recycler of nutrients with more than 300,000 tons of material recycled from 17 industrial sources and total sales of 4 million euros.
Soilfood's board members are Juuso Joona, Eljas Jokinen, Juha Tilkanen, Ilkka Herlin, Saara Kankaanrinta and Heikki Sirviö and the company has 16 employees. The people at Soilfood believe that a business can be profitable and ecological – and that work can be busy and still fun!
Eyes on the ground, sight over seas
Profitability of agriculture and the environmental impacts of food production are global challenges. Soilfood is aiming at international markets to solve these problems. Exporting fibres or nutrients as such isn't profitable but the business model is internationally scalable and can be applied to use local materials.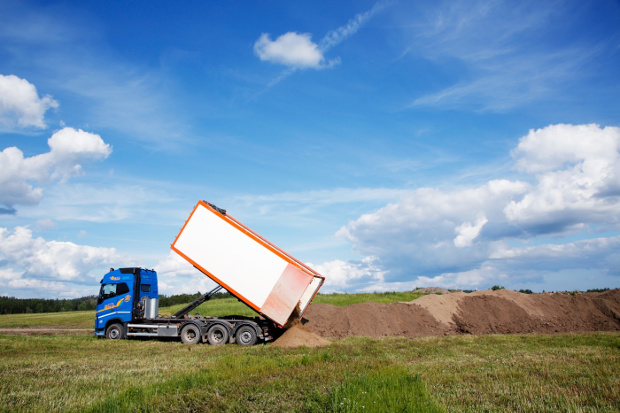 Individual products and solutions serve Soilfood's greater goal, which is the shift of paradigm in agriculture towards environmentally sustainable food production.
Although the company's focus is in the soil, at the heart of Soilfood's expertise, the company wants to speak out for the sustainability of the whole food system. Because the way we produce our food now and in the future, is everybody's business.
Additional information:
Saara Kankaanrinta, the founder and board member of Soilfood. She is also one of the founders of the Baltic Sea Action Group and Qvidja Kraft Ltd. Kankaanrinta is a board member of Carbon to Soil Ltd.
Tel. +358 505450323, email saara.kankaanrinta(at)soilfood.fi.
The article was written by Noora Mantere, communications manager at Soilfood.
Published (in Finnish) on Oct 28, 2016.
---