The Finnish Benella Rainbow Trout promotes both the welfare of the environment and the consumer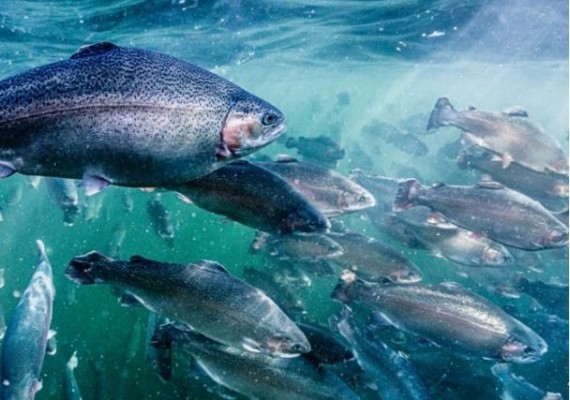 Case - Published 7.12.2015
The challenge in the Finnish fish farming has been to differentiate the domestic rainbow trout from international mass products such as salmon. Recently, Raisioaqua launched Benella brand which promotes domestic rainbow trout by emphasizing its specific characteristics and its extensive research and development during recent years.
Actually, Benella is a feeding concept in which the use of marine and plant-based feed ingredients is optimized during different stages of farming. The new feeding concept enables decreased use of marine oil in feed and it also reduces the phosphorus load to environment. At the same time, Benella Rainbow Trout has optimal features for consumer's cardiovascular health.
Focus on environmental aspects and healthiness
The main energy source of feed for farmed fish has traditionally been marine oil. In Raisioaqua's feeding concept the fish oil during the first years of farming, is largely replaced with rapeseed oil. This helps to conserve marine ecosystem while it decreases the dependency of fish farming on the limited wild fish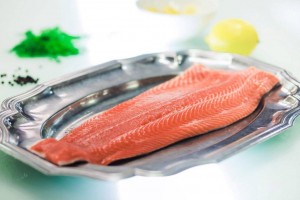 resources. Before slaughter the amount is higher and the usage of marine oil is optimized to a level that safeguards fish welfare but also ensures that food fish accumulates adequate amount of omega-3 fatty acids (EPA and DHA) that are important for human cardiovascular health.
Furthermore, Benella Rainbow Trout feed contains less phosphorus and the phosphorus load of fish farming is reduced by 26 per cent (RKTL 2008). The phytase enzyme added to the feed enhances the usability of vegetable raw materials for fish by improving digestibility of phosphorus from vegetable sources. Thus, increased proportion of phosphorus in feed can be utilized by the fish.
Positive outlook on public health, the economy and the environment
Sustainable development of the Finnish aquaculture contributes to water resources -based blue bioeconomy. The development requires networks and cooperation between business, public authorities and research. Benella is an example of how multidisciplinary research develops into a product for the markets, boosts the sustainability and benefits the entire value chain. A profitable value chain is competitive and able to generate further progress.
Benella Rainbow trout responds to the consumer demand on tasty, sustainable and healthy food. The Heart Symbol (A Better Choice) granted for Benella Rainbow Trout enhances further the transparency of production and aims to help the consumer in their daily choices.
Additional information and written by:
Susanna Airaksinen, Product Manager, Raisioaqua, Raisioagro Ltd
Tel. + 358 (0)40 513 9194,  email: susanna.airaksinen(at)raisio.com
Published in English:  Dec 17, 2015
---