The Finnish national parks have a high return on investment – the visitor volumes are going up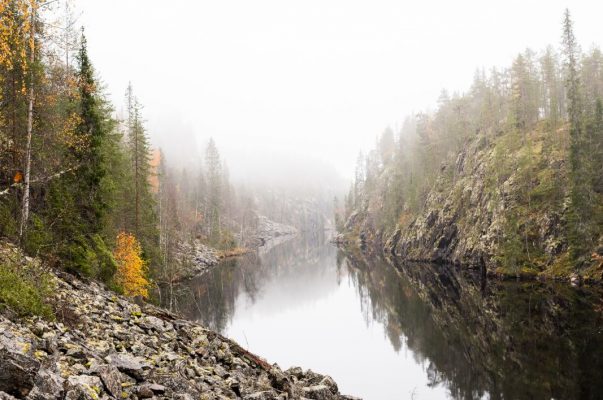 Case - Published 29.9.2016
Finnish outdoor activities are currently attracting both Finnish and international tourists. The visitor numbers of national parks have increased by over a quarter in the last four years. National park surroundings offer safe hiking trails and resting places, as well as tourist services that appeal to the inexperienced hikers as well. When the newest national park, Hossa, opens in summer 2017, there will be a total of forty national parks in Finland.
Metsähallitus Parks & Wildlife Finland is the organisation that administers the state-owned land in Finland. They calculate annually the local income and job benefits of visitor spending for all the national parks, hiking areas and some other protected areas that are important tourist destinations. Local businesses benefit from the funds granted by the Finnish government for national parks and hiking areas, as the funds return to society many-fold through local entrepreneurship and jobs.
National parks return 10 euros for every euro invested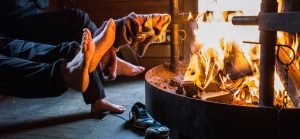 On average the local economy benefits €10 for each euro of tax payers' money Metsähallitus invests in the hiking services of national parks. For national parks located next to ski resorts, the average input-output ratio is still higher at €14. In 2015, the biggest local economic impact was reported for Pallas-Yllästunturi National Park with €36.5 million, the second biggest being Urho Kekkonen National Park with €21.5 million and the third Oulanka National Park with €19 million. Close to big cities and the Helsinki Metropolitan Area recreation and health benefits are greater than the economic impact.
Metsähallitus Parks & Wildlife Finland is a global pioneer in monitoring nature conservation area visitors in terms of their local economic impact. In September 2016, the Finnish expertise was presented in Hawai'i at the IUCN World Conservation Congress, which is the world's largest nature conservation event. Finland's methodology is to be the basis for coherent international cooperation.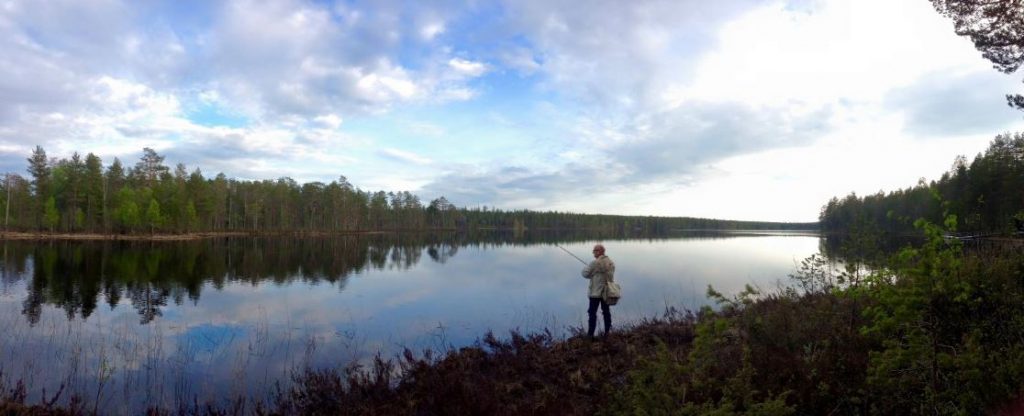 New national park to celebrate Finland's 100 years of independence
Hossa hiking area in the Kainuu region of eastern Finland is one of Finland's oldest, founded in 1979. Now the nearby towns, Suomussalmi and Kuusamo, are facing a moment of change, as Hossa is designated to be Finland's 40th National Park next summer. The establishment of Hossa National Park is one of the key projects in the current government programme and one of the highlights of the anniversary of Finland's independence.
The entrepreneurs in Suomussalmi and neighbouring municipalities are currently planning new partnerships and programme services. Metsähallitus and local contractors are working on Hossa terrain, as well as with the renovation of the Hossa visitor centre. The grand opening of Hossa national park will be celebrated on the Nature Day on 17 June 2017.
Creating new and renovating old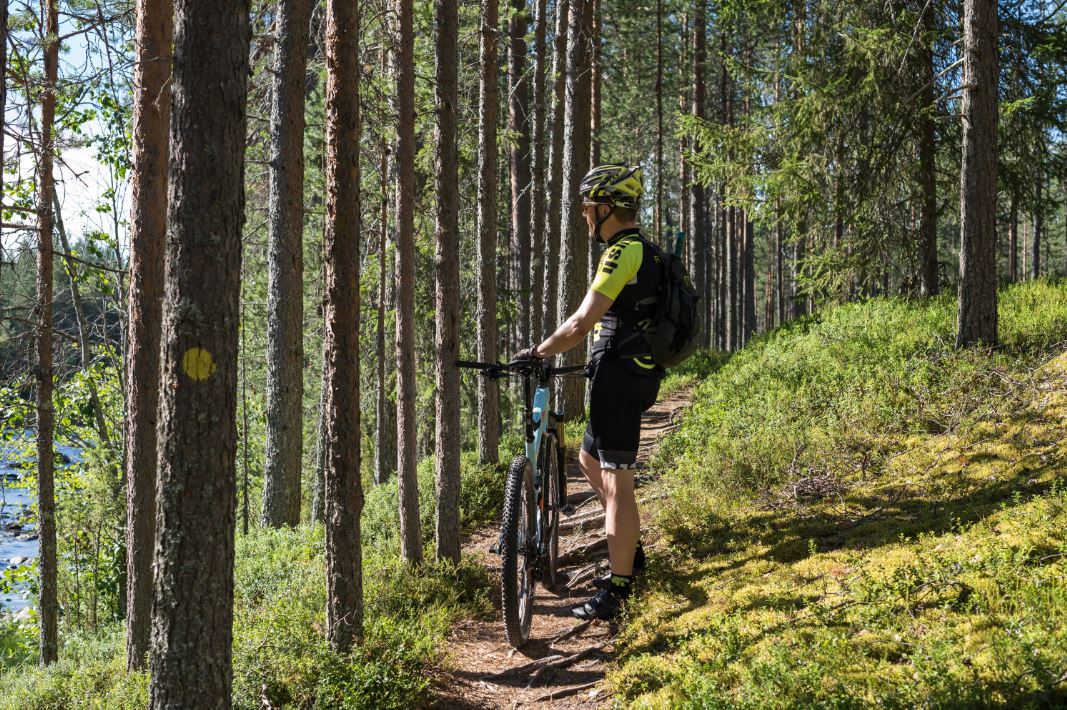 In Hossa the suitable infrastructure for a national park already exists in many parts. Some improvements are made before the opening. The signs of Hossa region will be renewed and the trail network is designed include hiking routes for day hikes as well as longer ones.
In addition to hikers, Hossa's crystal clear waters attract divers and canoeists. For decades Hossa has also been a tourist destination for a variety of special groups and the Infrastructure for accessible nature tourism continues to be improved further. As a new feature Hossa will have its own mountain bike trail network. Cycling has been a rising outdoor exercise trend for a while now, but Finland has only had a few destinations branded specifically for cycling and with great natural values. Next year Hossa National Park will be a significant addition.
Hossa hiking area has had about 50,000 visits each year. The past summer was busy as visitor numbers increased significantly compared to last year. The regional actors are hoping it will herald the future. The designation as a national park is expected to raise visitor numbers and boost the local economy.
The writer of the article Sini Salmirinne is a press officer at Metsähallitus Parks & Wildlife Finland unit.
Additional information: email sini.salmirinne(@)metsa.fi, tel. 040 6359576
Read more:
Finland's National Parks
Hiking areas and local economy
Published Sep 29, 2016
---