The Forest Academy increases Finnish decision makers' awareness of forests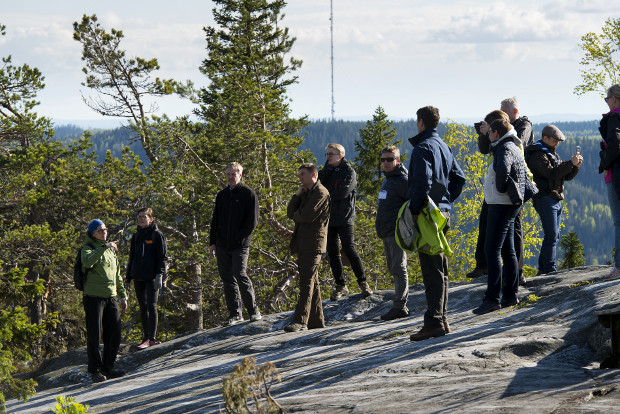 Case - Published 8.12.2016
The forest is Finland's most important natural resource. To maximise the potential of this renewable resource, we need to enhance open discussion and communication.
The Forest Academy for Decision-Makers supports the Finnish forest sector in public debate by strengthening the networks between sectors, by providing topical and compact information and by bringing different perspectives into the forest debate. It has been a very successful communication programme, which has also served as an example for other similar academies.
Four-day package
The Forest Academy is a course and discussion forum on forest issues, directed at top-level decision-makers and opinion leaders throughout the Finnish society. The Academy consists of a seminar day and a three-day field course. The purpose of the field course is to present the whole value chain from the forest to the end products by visiting forest businesses and, of course, the forests. Two Academy courses are organised each year.
Over 1,000 participants
The Academy celebrates its 20th anniversary this autumn. As many as 1,300 decision makers have taken part in the programme. Participants are invited from various sectors of society – politics, business, non-governmental organisations, government, media – which ensures a diverse participant base with varied opinions. 1/3 of the participants represent the forest sector and 2/3 represents other sectors of society.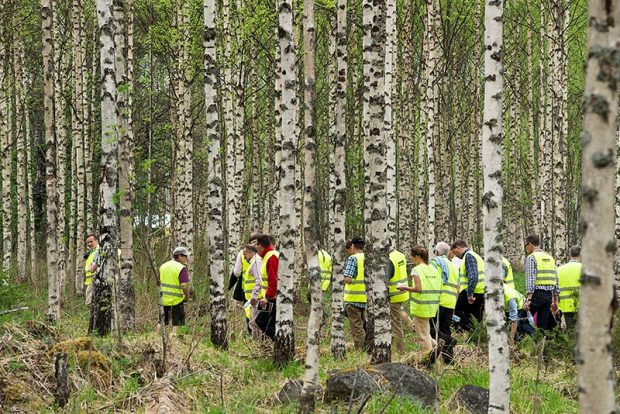 A customised product
The communication concept was customised  some ten years ago. It is especially suitable for countries wishing to boost the sustainable use of renewable natural resources in a way that is accepted as sustainable by the whole society. The concept has already been used in Latvia, Costa Rica and Tanzania and will be introduced in Mozambique.
Lately there has been a lot of interest in the concept and it has been presented to many foreign delegations visiting Finland. At least Morocco, Iran and Turkey have shown interest in this product.
A bright future
An external evaluation of the Academy concept was carried out this year. According to the evaluation, the Academy has succeeded in its mission and the participants have been very happy with the Academy courses. The Academy has managed to wrap the basics, current issues, and future concerns of the Finnish forest sector into an interesting package. The evaluation results support the continuation of the work.
The Forest Academy is organised by the Finnish Forest Association, which is a cooperation body of the forest sector and stakeholders. The Academy is funded by the Ministry of Agriculture and Forestry and by the Finnish Forest Foundation.
Written by Tiina Rytilä, Finnish Forests Association.
Contact information updated Apr 26, 2018: Elina Antila, Director of Forest Academy, +358 50 351 2411, elina.antila@smy.fi
Pictures: Saku Ruusila
Published Nov 3, 2016
---