The transition of the textile and fashion industry creates sustainable growth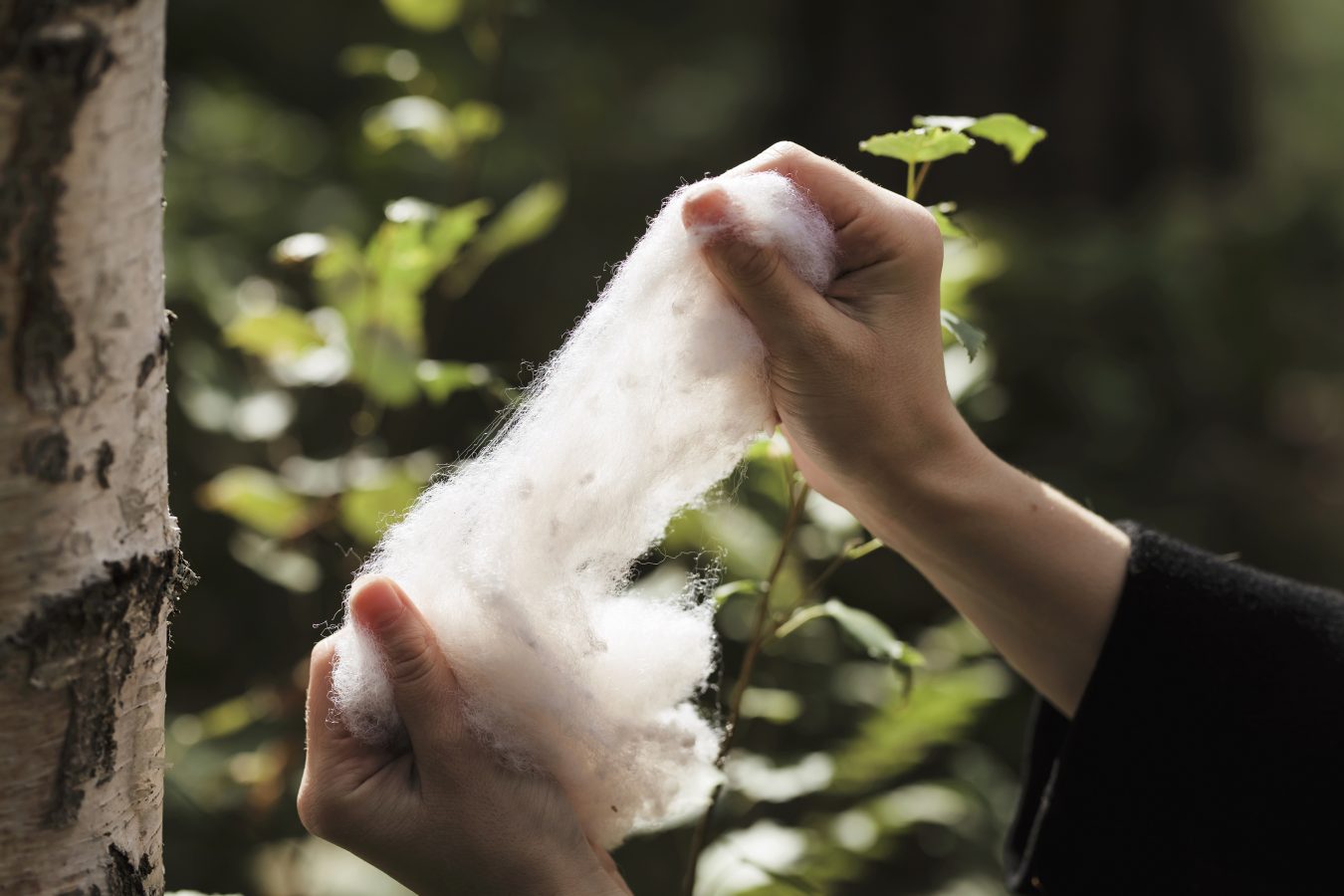 Blog - Published 20.2.2023
Finnish companies producing bio-based and recyclable textile fibres and materials would benefit from a development programme. Additionally, the fashion industry needs a strategic growth programme to boost brand business and exports.
We are used to hearing about the global textile value chains that are multifaceted and vulnerable. Where raw-material cultivation and production, yarn and fabric manufacturing and product sewing take place in different parts of the world.
The vast majority of textiles are made from either oil-derived polyester or virgin cotton. Production of these raw materials usually consumes a great deal of energy, water, chemicals, and non-renewable natural resources, as well as generates greenhouse gas emissions.
Most of the textile products are imported into the EU. As regards the negative impact on the environment and climate, it is estimated that the consumption of textiles is the fourth highest contributor, preceded only by food, housing and transport. In terms of land and water use, the negative impact of textiles is the third highest.
However, the global textile and fashion industry is undergoing a significant transition. Sustainability and digitalisation are transforming the industry unprecedentedly, challenging existing business models and value chains.
In Finland, the ongoing transformation in the industry has been recognised early, and we have moved systematically towards more sustainable and circular operation models.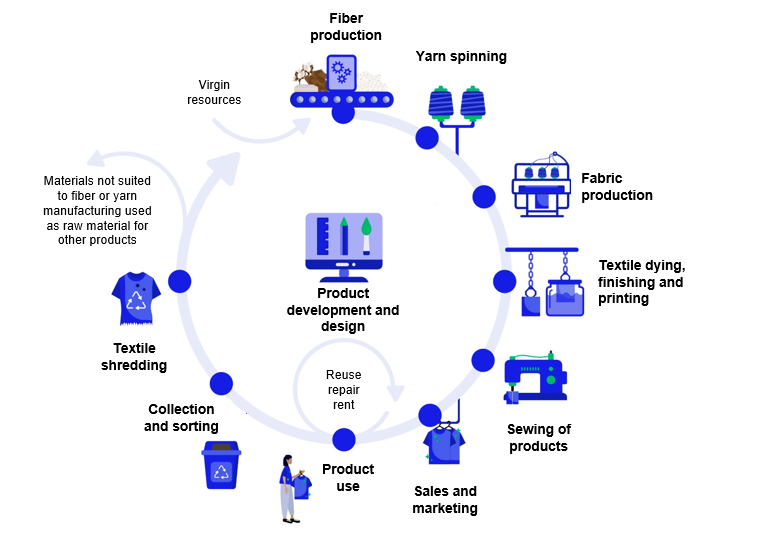 Bioeconomy boosts the transformation of the textile industry
In the search for solutions to the environmental impacts of textile production, the bioeconomy plays a crucial role. It provides new, sustainably produced bio-based and recyclable raw materials, recycling of materials and closed-loop operations, as well as technologies, innovations and skills needed for all this.
Systematic research and development have been carried out in Finland, accumulating excellent know-how and an enormous potential for exporting innovations. Conventional textile raw materials, such as cotton or polyester, can in the future be replaced by domestic clean technologies and innovative bio-based and recyclable textile fibres.
The companies producing these include, for example, Spinnova in Jyväskylä, Central Finland, and Infinited Fiber Company, which is building a textile fibre factory in Kemi, Northern Finland.
To increase the added value of the Finnish bioeconomy, it is crucial to launch a programme to develop bio-based and recyclable textile fibres and materials, as well as their further processing into products of a high added value. With this programme, it would be possible to develop and diversify a value chain of textile production relying on closed-loop technologies and high added value. This would strengthen the profiling of Finland as a hub of bio-based and recyclable textile industry in the EU.
To create a strong and comprehensive textile value chain, it is also essential to recognize the highest potential for added value at the top of the chain, which relies on brands. To this end, the textile and fashion industry needs a strategic growth programme spanning several years, to boost brand business and exports.
Facts
The textile and fashion industry is one of the largest and oldest industries in the world. In the EU alone, the sector's turnover in 2020 was about EUR 127 thousand million.
Broadly taken, the textile and fashion industry in Finland employs almost 18,000 people and generates a turnover of EUR 3.95 thousand million.
According to its future vision, the textile and fashion industry can, providing the correct measures are taken and with appropriate support, create investments in Finland with a value exceeding a thousand million euros. This could create over 17,000 new jobs and thus added value to society.
---
---
Agenda2030
The development of the textile industry towards more sustainable and circular operation models supports the UN's Sustainable Development Goals 12: Responsible consumption and production, and 9: Industry, innovation and infrastructure
---