Woodio's waterproof wood composite elevates wood to a new level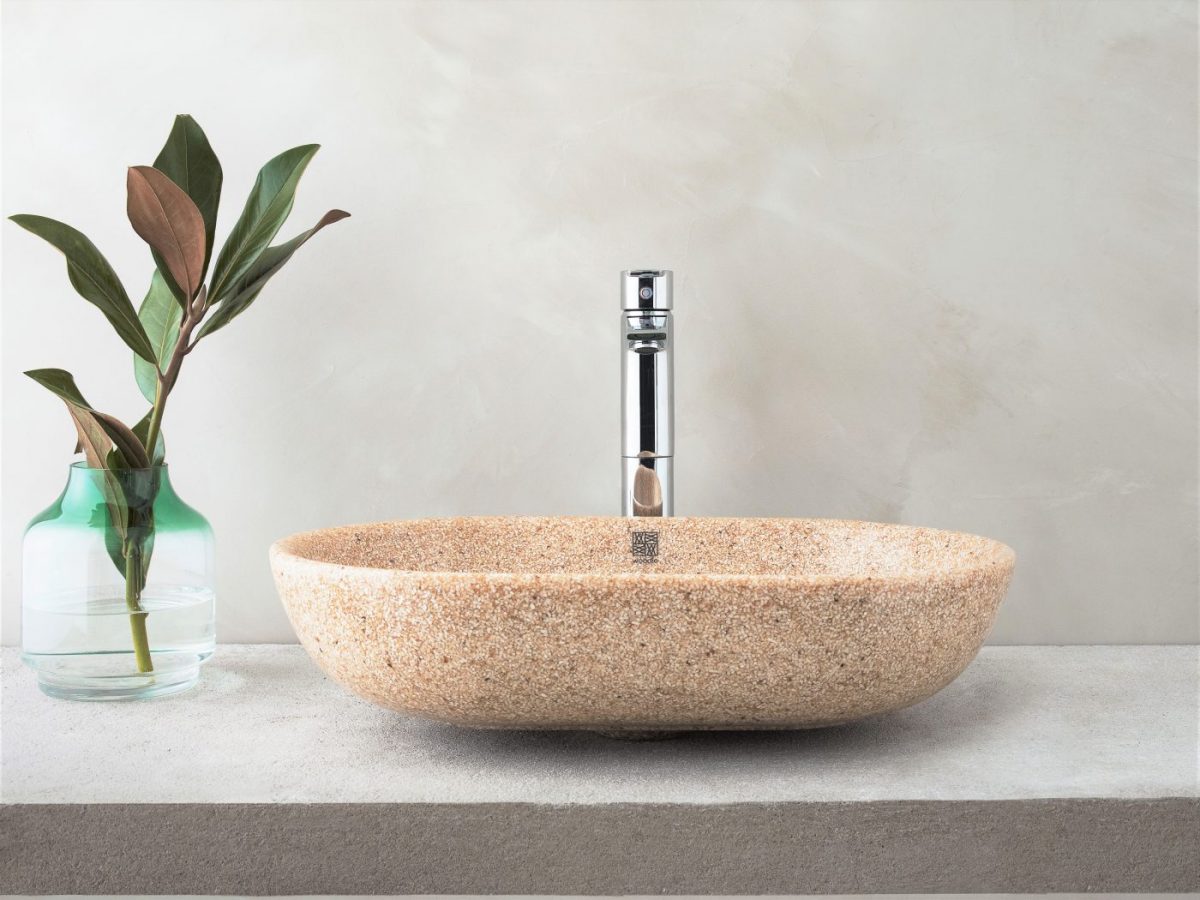 Case - Published 17.6.2019
Finnish design has a new top product that combines Scandinavian design, modern innovation, and an age-old material, wood.
Woodio Oy manufactures designer basins for bathrooms out of a new type of material. It is the world's first waterproof wood composite, which is a combination of wood chips and resin.
A versatile and durable material
Woodio's goal is to develop wood-based materials, and therefore diversify the uses of wood. Woodio's composite material is ecological, and it is extremely durable in use. Its manufacturing materials have been curated so as to make sure that the products' materials are recyclable as waste-to-energy. The products' carbon footprints have been reduced as to a minimum. Manufacturing more traditional porcelain burdens the environment with high firing temperatures, but there are no such problems with the manufacturing of Woodio's wood composite.
Available in many colours and with various surface textures, the composite material is versatile enough to shift from use in basins to many other applications in interior decoration. Woodio is also launching wall panelling, bathtubs, and toilet seats in tandem with the basin collection in the future. Additionally the material is versatile enough for almost any use, but Woodio's plan is to create new products that focus on evoking wonder and highlighting a new way to use wood.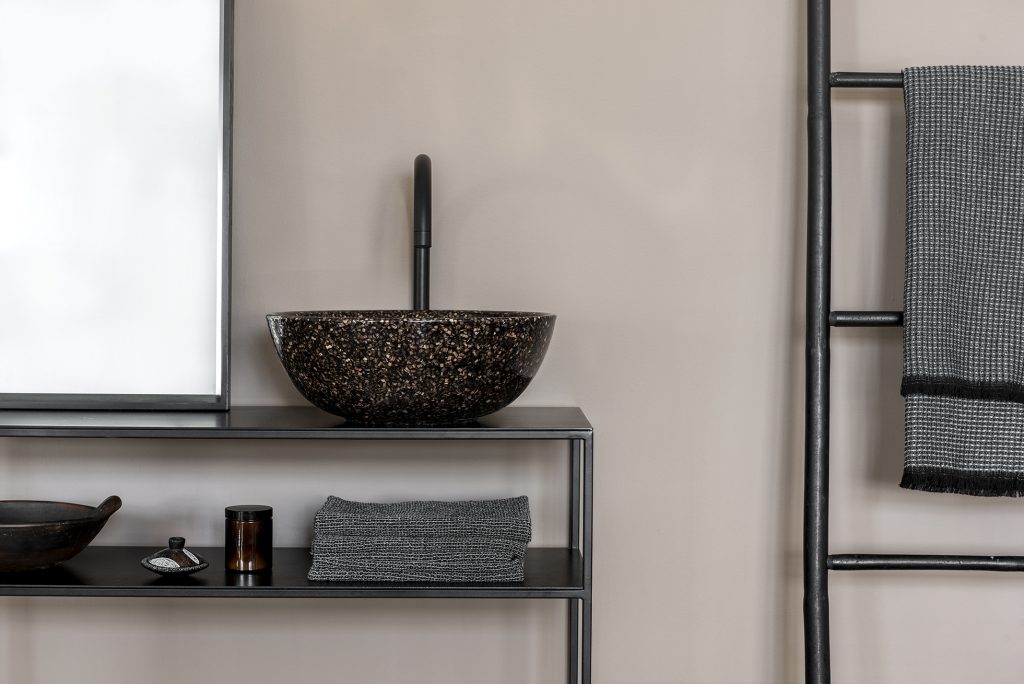 Woodio's products are maintenance-free and easy to clean, and they function in everyday use much in the same way as traditional products would. The durable material is also well suited for use in public spaces, and it has found many uses in hotels and restaurants. With the support of retail networks, Woodio's products have also lately found their way into many Finnish homes. To signify their confidence in their product's durability, Woodio gives all of their products a five year guarantee.
Details and contacts:
Teemu Pasanen, Sales & Marketing Manager, Woodio Oy
Email: teemu.pasanen@woodio.fi, phone: +358 (0)50 517 1552
Woodio Oy was founded as a company in 2016, and all of their products are manufactured in Finland. The company employs seven people.
---
AGENDA 2030
The use of Woodio's products promote the UN Sustainable Development Goal 13. The use of a natural material (wood) as the main raw material as well as the low carbon footprint manufacturing.
---
---