CH-Bioforce is revolutionizing the production of bio-based materials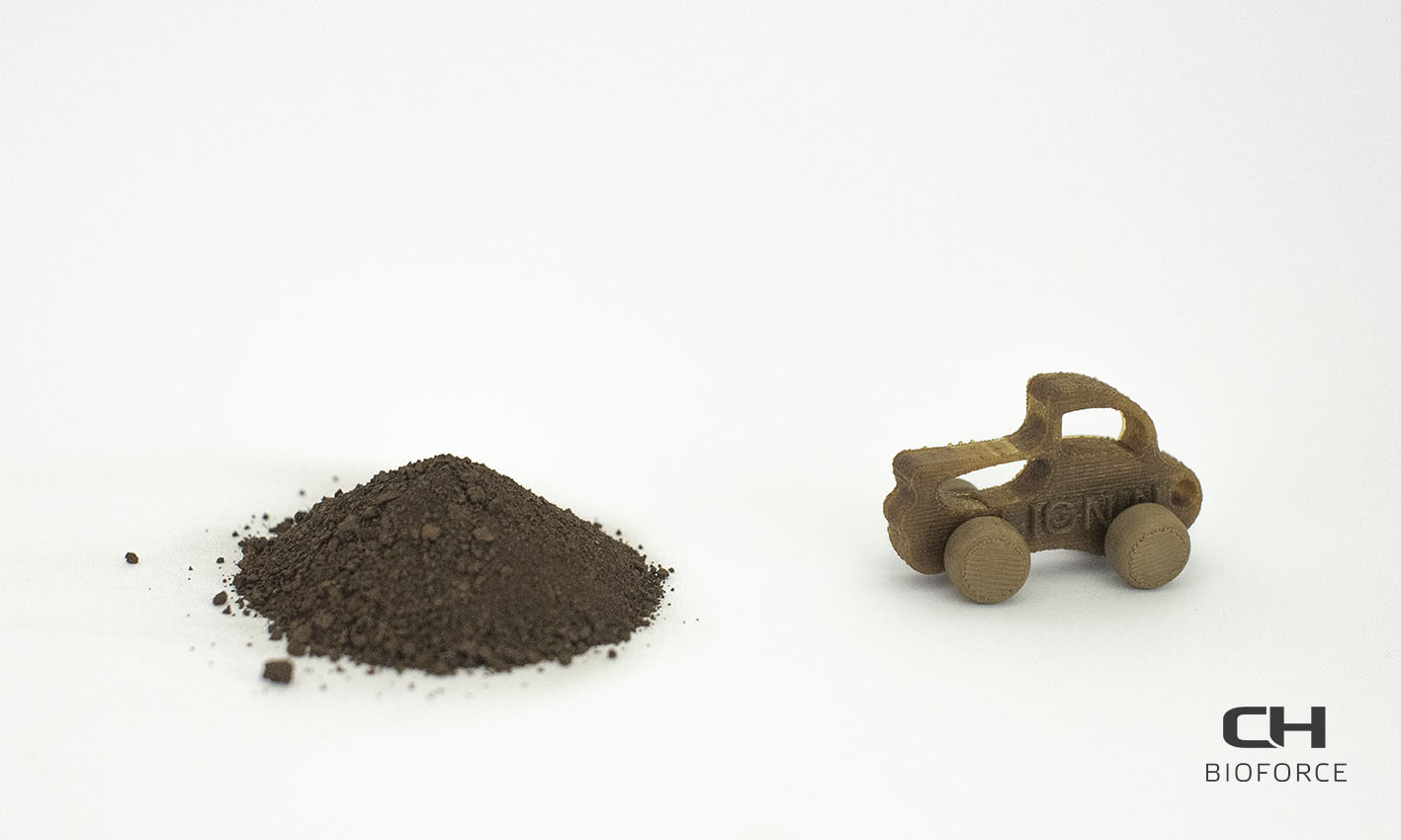 Case - Published 14.6.2019
CH-Bioforce has developed a completely new way of processing biomass. With the help of the method, the three components of biomass – cellulose, hemicellulose and lignin – can be extracted and used as raw materials in such applications as packaging, textiles and the chemical industry. 
At the moment, cellulose, which makes up less than half of wood mass, is the only component of wood biomass which is used efficiently. The rest of the wood mass is usually burnt to generate energy, even though hemicellulose and lignin could make excellent raw materials for many everyday products. CH-Bioforce has developed a method which can be used to extract the main components of biomass cost-effectively and to an extremely high quality. The technology is unique globally, as until now no one else has been able to produce cellulose, hemicellulose and lignin using the same process. The methods used nowadays generally only produce one biomaterial.
Textiles, plastics and even food can be made from biomaterials
The new biomaterials from CH-Bioforce provide an alternative to oil and food-based raw materials, in terms of both their properties and price. Hemicellulose can be used to replace starch in food, or even as a stabilizer in cosmetics. Lignin is nature's own adhesive, responsible for holding the biomass fibres together. It can be used instead of fossil raw materials in the manufacture of plastics, glues and paints.
Extremely pure cellulose, known as dissolving cellulose, is already used in the textile industry to replace oil-based materials and cotton. CH-Bioforce dissolving cellulose may also be refined into nanocellulose, which may be used in highly processed products, such as medical applications.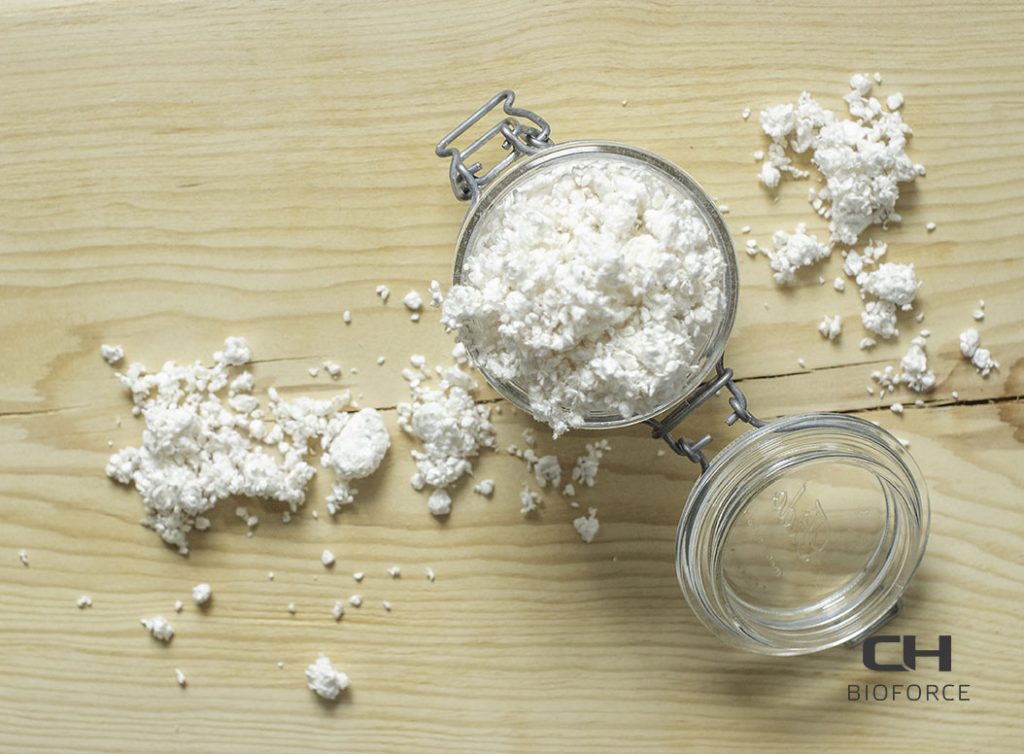 The diversity of the CH-Bioforce process also makes it exceptional. Almost any biomaterial can be used as a raw material. Many tree species can easily be used: birch, pine, spruce and eucalyptus, for example. Poorer-quality trees and felling waste can also be used as raw material. Even industrial by-products such as sawdust, or straw, which are not suitable for existing fractionation methods, can be used in the process.
The technology is completely scalable. A traditional cellulose mill requires investments in the billions, but the CH-Bioforce process is economically sustainable also at smaller production capacities. This allows smaller economic actors to invest in the production of high-quality biomaterials.
The environmentally friendly CH-Bioforce method benefits biomass all round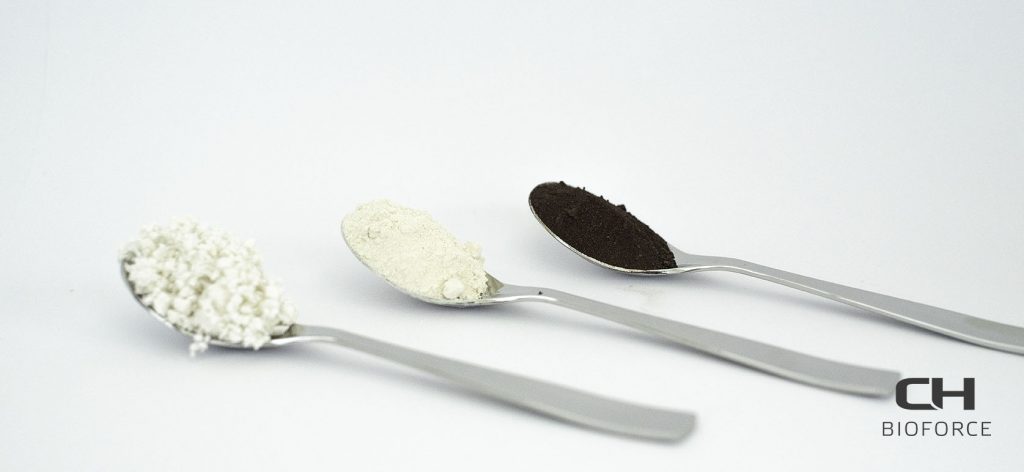 The innovation at the basis of the CH-Bioforce method is fundamentally more environmentally friendly than traditional biomass fractionation methods. The process is sulphur-free, and its closed loop water system means the liquid in biomass can be used. It can use biomass of widely varying types, including industrial by-products, as a source material and still produce extremely pure and high-quality biomaterials.
CH-Bioforce biomaterials can replace oil and food-based raw materials in countless applications. It can thus respond to many challenges of climate change and sustainable agriculture around the world.
The CH-Bioforce innovation will revolutionize biomaterial production worldwide. The materials produced in our pilot plants have been widely tested with universities, research centres and industrial partners.
CH-Bioforce on Twitter and LinkedIn 
Additional information from the author:
Mari Taipale, Chief Operating Officer, +358 40 539 6609, mari.taipale@ch-bioforce.com
For additional information contact also:
Sebastian von Schoultz, Chief Business Officer, Co-founder, +358 40 516 0559, sebastian.schoultz@ch-bioforce.com
CH-Bioforce Oy, a Finnish start-up company, was founded in 2016 to commercialize a completely new type of biomass fractionation technology. The main owners include the chemical industry company Chemec Oy and technology inventors. The CH-Bioforce headquarters are in Espoo, and R&D facilities and the pilot plant are in Raisio. In addition to the owners, Business Finland and the EU's H2020 SME Instrument have funded development and commercialization of the technology.
---
AGENDA 2030
We advance the achievement of the following UN Sustainable Development Goals:
SDG 2: Zero Hunger – CH-Bioforce biomaterials can replace food-based raw materials, such as starch, which will free up fields for food production.
SDG 9: Industry, Innovation and Infrastructure – CH-Bioforce offers a completely new and environmentally friendly technology for manufacturing high-quality biomaterials.
SDG 12: Responsible Consumption and Production – CH-Bioforce biomaterials can replace fossil raw materials in countless consumer products.
SDG 15: Life on Land – The CH-Bioforce process can also use agricultural and forestry by-products and turn them into high-quality biomaterials.
---
---