At the forefront of the textile revolution – Finnish biomaterials startup presents a new, more sustainable textile fiber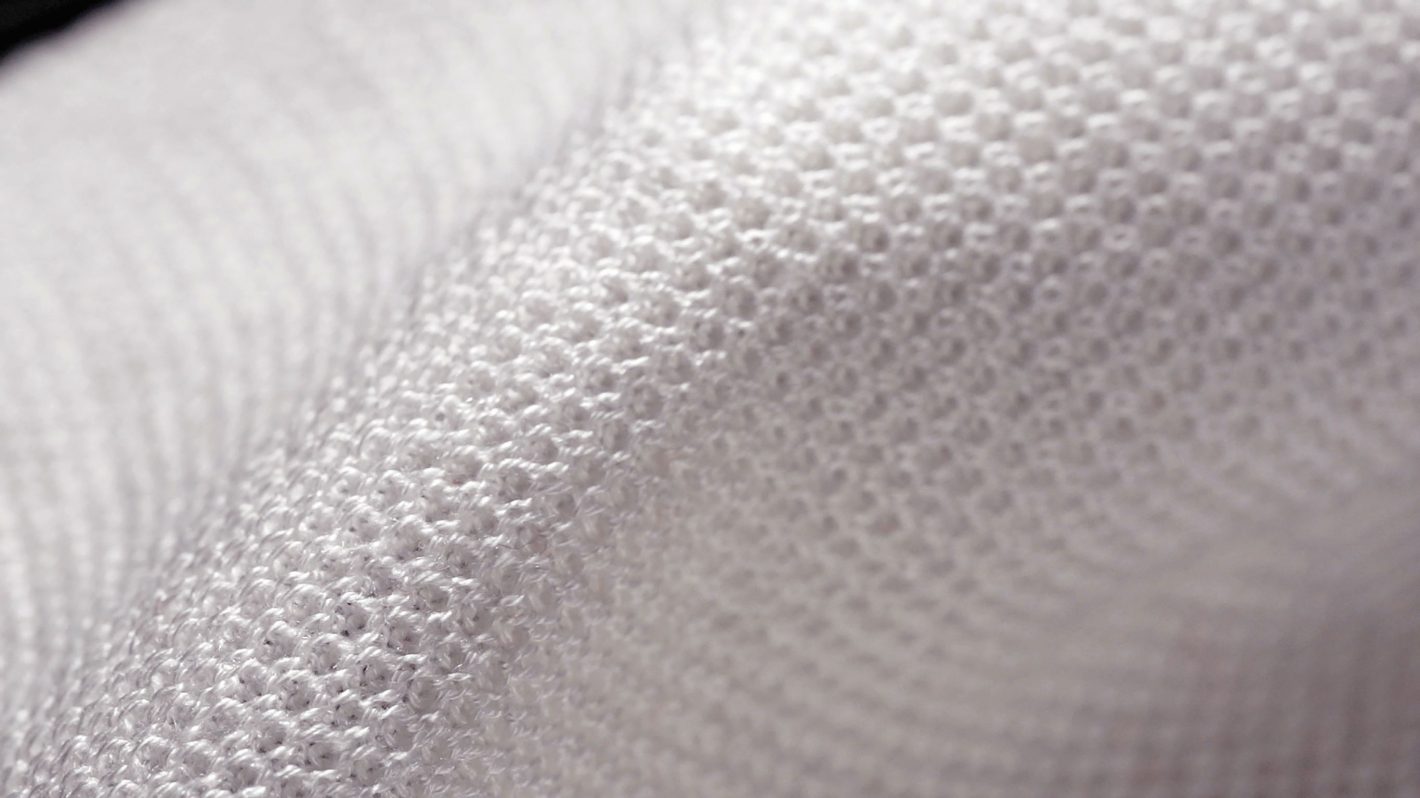 Case - Published 3.3.2022
The rapidly evolving field of sustainable textile fibers has a new player. Aalto University's spin-off company, Nordic Bioproducts, has developed a new method for spinning fibers from bio-based raw materials. In January 2022, the company announced a 30 million euro investment in a new pilot plant which will be located in Lappeenranta and built in cooperation with CMPC, the world's third largest pulp producer.
Finnish innovations bring sustainability to the textile industry
Recently, sustainability challenges within the textile industry and the environmental problems posed by cheap fashion have come under scrutiny as drivers of climate change and pollution, especially chemical and microplastic pollution. Amid all the alarming environmental news, there is also good news: new bio-based textile fibers are helping us address both pollution and causes of climate change–and Finns are at the forefront of developing these new bio-based textile fibers. Long-standing investments in biomaterials research, in particular into the properties of wood and cellulose, are producing tangible results in Finland. Textiles are the fastest growing area in the field of new cellulose applications.
Many new Finnish textile innovations have come from research institutes and are currently approaching industrial-scale production. Global players in the field are currently focusing on Finnish development projects, and new partnerships are forming at a rapid pace. For example, Metsä Spring is collaborating with the Japanese Itochu to develop its Kuura fiber, which uses ionic liquids developed at Aalto University. And VTT's spin-off, Spinnova, has developed a fiber in which cellulose is not dissolved chemically, but rather new fibers are made mechanically. The company is now building a commercial-scale plant in Jyväskylä in cooperation with the Brazilian pulp giant, Suzano. It is expected to be completed this year.
Another example is a spin-off of VTT, Infinited Fiber, which has developed cellulose carbamate technology, a process that can be used to recycle textiles into new fiber. Last year, limited edition jeans made from Infinna fiber sold out in less than 24-hours from H&M Group's Weekday online store. Now, Nordic Bioproducts is joining these innovators with a new product that has multiple advantages over traditional technologies.
New features, ambitious goals
The brand-new Norratex process breaks down cellulose without toxic chemicals, then processes it into a viscous fiber. Nordic Bioproducts started developing the textile manufacturing method a mere two years ago, in 2020, in cooperation with the University of Tampere. The rapidity of their success was a surprise to the whole team. "The seventh spinning test really surprised me!" says Maija Järventausta, a researcher at the University of Tampere who carried out wet spinning and yarn production. "At that moment, I suggested that we should try yarn making for the first time. In the next step, the carding was successful, the fiber endured the opening, curled beautifully and no pilling formed. Fiber-to-fiber friction was optimal. I never thought that with such a short product development period you could succeed and get an end product that really works."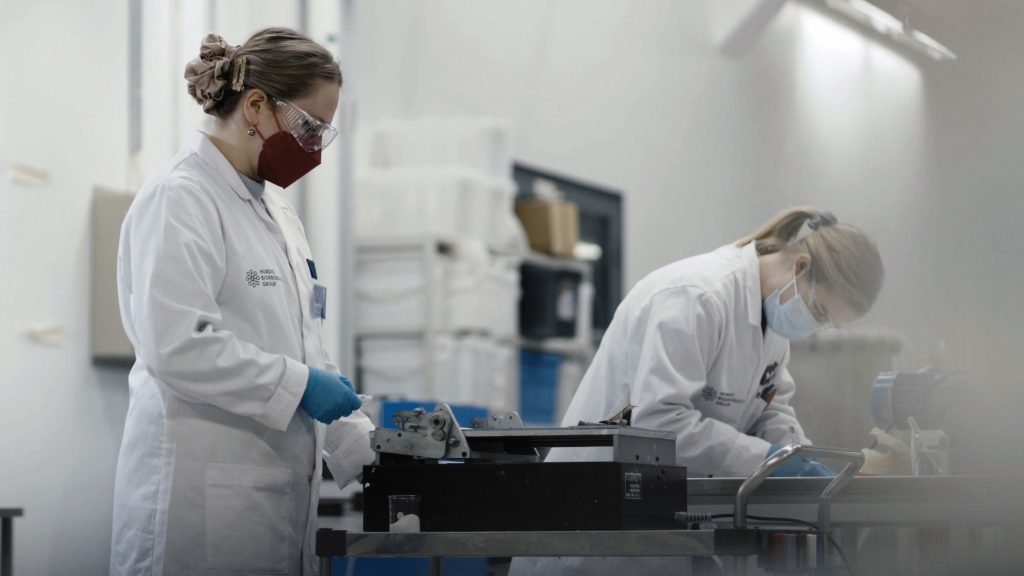 Best of all, the Norratex fiber manufacturing process does not require harmful chemicals or expensive solvents, making it environmentally friendly and cost-effective. In addition, Norratex technology enables the use of many types of organic raw materials, including forest and agricultural side streams in addition to textile waste. Currently, textile recycling is challenging, because clothing rarely consists of pure materials. The Norratex method might also provide one solution to this challenge. In the first laboratory tests, the recycled fibers were successfully separated into pure plastic and natural fiber fractions, which in turn allows the fractions to be upcycled separately.
If made from wood, Norratex fiber can be made from paper-grade pulp, which can be up to 30% cheaper than dissolving pulp. Olli Kähkönen, founder and chief innovation officer of Nordic Bioproducts, announced at a press conference that Norratex fiber will soon offer a more environmentally-friendly alternative to viscose and that the company's long-term goal is to replace the use of fossil-based, micro-plastic emitting polyester. This is especially important as the market share of synthetic fibers has been increasing due to a decline in resource-intensive cotton production in conjunction with the slow development of regenerated fibers.
Nordic Bioproducts Group together with its partners are also planning a Bio Innovation Garage in Otaniemi, Espoo. According to Kähkönen, the intent is to bring key players in the field together with Finnish know-how and bold visionary goals. Ultimately, the aim is to create the innovations of the future by combining traditional pulp processing processes with synthetic biology.
---
---
Agenda2030
These pioneering biomaterial innovations enable a significant leap forward for both the circular economy and the sustainable bioeconomy. The development of new, more sustainable fibers plus new solutions for the environmental challenges facing the textile industry support multiple UN Sustainable Development goals, including Goal 6 – Clean water and sanitation, Goal 9 – Sustainable industry, innovation and infrastructure, Goal 12 – Responsible consumption and Goal 13 – Climate action. We are eagerly looking forward to the next steps – and a real change in the sustainability of the textile industry.
---