Better Nanocellulose with Forest Side Streams!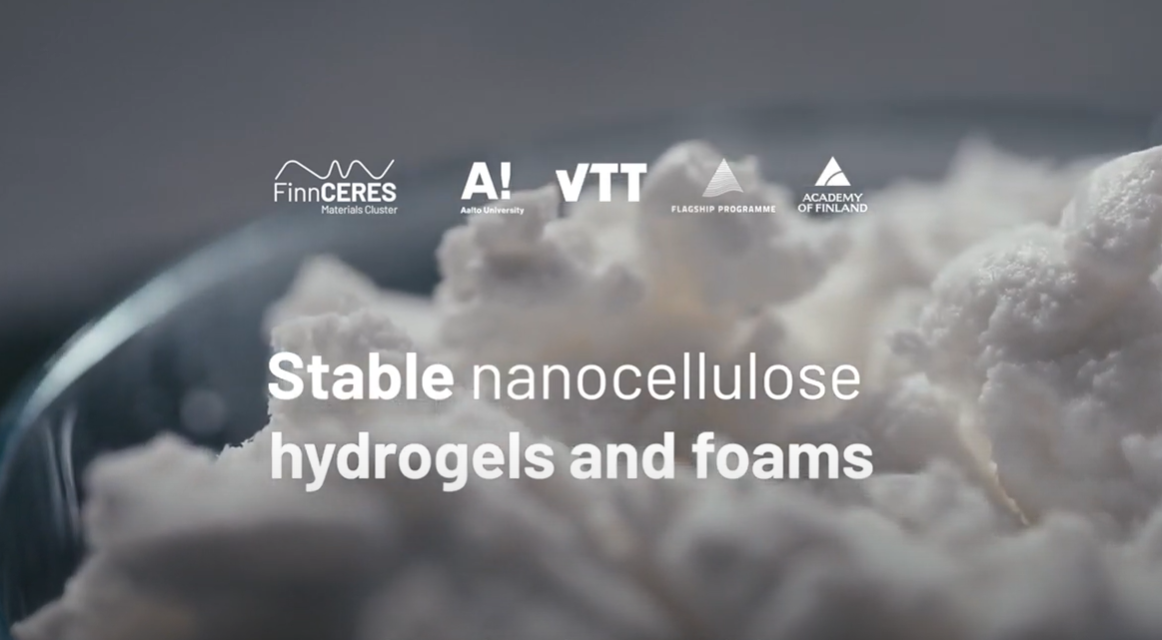 Video - Published 7.8.2023
Researchers at FinnCERES, Aalto University, and VTT have developed an additive derived from tree bark to enhance the properties of nanocellulose without the use of fossil-based additives.
Nanocellulose has the inherent ability to bind a significant amount of water, making it useful in various applications, from wound dressings to packaging. However, its dry form poses challenges. The researchers have found a solution by utilizing a bio-degradable additive derived from tree bark.
The phenolic compounds and salts present in tree bark reinforce the nanocellulose, reducing its disintegration in water and increasing its strength.
More information can be found in the academic article Tuning the water interactions of cellulose nanofibril hydrogels using willow bark extract.
---
---
---