Clever use of small Baltic Sea fish – Hailia Nordic makes modern fish products for professional kitchens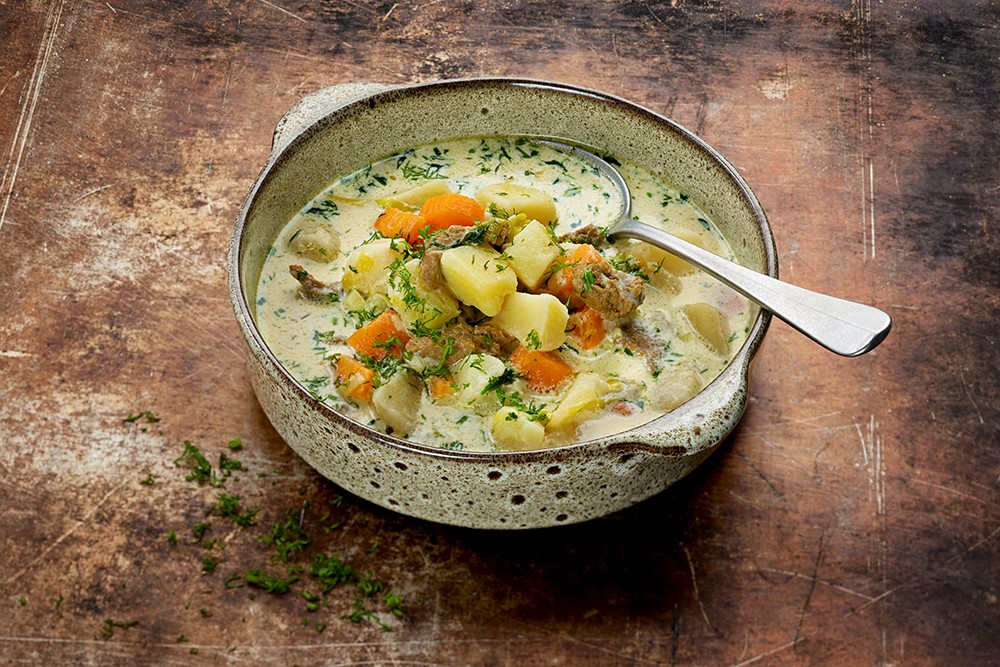 Case - Published 9.5.2023
Thanks to technology developed by a company in Karkkila, even the smallest of small fish in current catches can be used for food. Previously, fish below fillet size mainly ended up as animal feed.
About 100 million kilograms of Baltic herring are caught in Finland each year – which actually exceeds the amount of domestic beef production. However, only a few percent of this huge catch ends up on Finnish lunch and dinner tables. Fish below fillet size, regarded as "rough fish", have ended up as fishmeal to feed Norwegian salmon and as feed for other animals.
Michaela Lindström, CEO of Hailia Nordic, sees enormous potential in doing things smarter in today's fisheries.
"We want to bring domestic wild-caught fish back to the Finns' tables and raise its appreciation to the level it deserves. This requires increasing the processing value of undervalued fish, successful product development and an attitude change. The small fish in our seas are far too valuable to be regarded as rough fish," Lindström says.
Until now, the challenge in using small Baltic Sea fish in the food industry has been their size. Hailia has developed a production method enabling it to process even the smallest of small fish into suitable meal ingredients.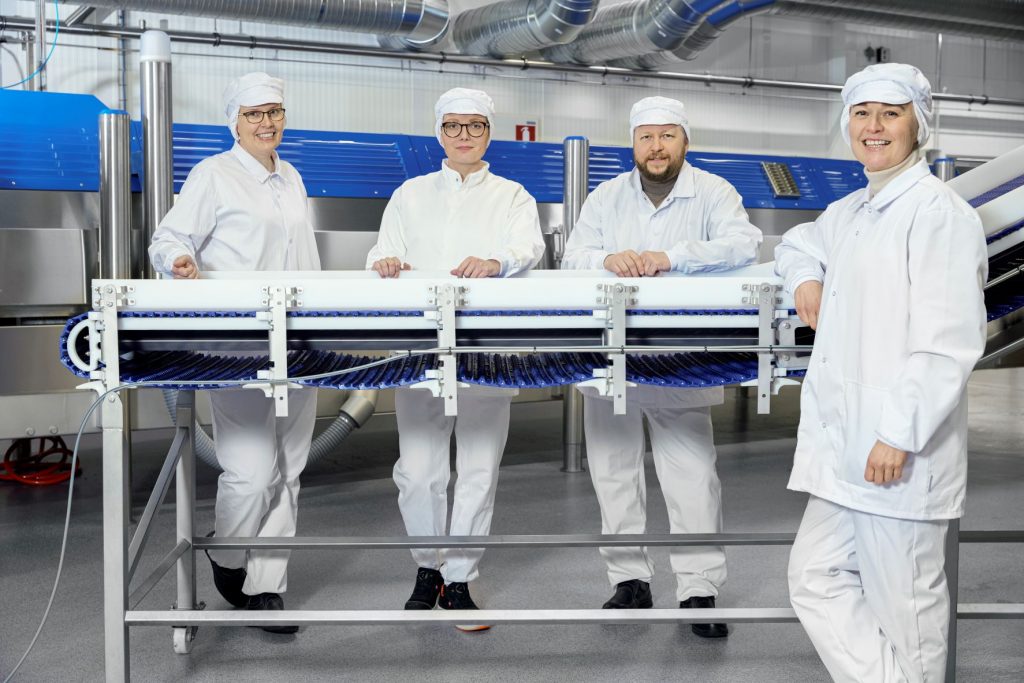 Alternatives to tuna and Alaskan pollock
Hailia's Pulled Small Fish and Small Fish Strips will initially be available to professional kitchens, enabling dishes made from them to be offered by food services and restaurants.
The restaurant and food service has a strong desire and aim to increase the use of domestic fish, but price, product characteristics, and availability have so far kept available alternatives off the menus. Solving this dilemma has been a clear goal of Hailia's product development, which was done in collaboration with the food service.
Domestic origin is an important value for Hailia. Strengthening Finland's self-sufficiency is the company's social goal, because less than 20 percent of the fish sold in Finland is domestic.
"Imagine if the self-sufficiency of meat or milk dropped that low! However, the huge share of imported fish is almost taken for granted. Correcting this would bring tens of millions of euros into the domestic food system every year and improve the security of supply," Lindström says.
In professional kitchens, Hailia will end up competing with imported fish, as it is the cheapest and therefore most used option for fish dishes. Lindström says her personal goal is to eliminate the reasons for using Alaskan pollock of Russian origin with its ethical problems, as well as tuna, which is problematic from the environmental and human rights perspectives.
When relying on the offerings of the nearby sea, tracing the origin of fish is relatively easy. Lindström considers direct contact with fishers important, especially now that Baltic Sea fish stocks have become a topic of public debate. She explains that stocks of small fish vary in different parts of the vast Baltic Sea. The fish used by Hailia are caught in the Gulf of Bothnia, where fishing is sustainable, so they are a green choice in the WWF fish guide, among other things.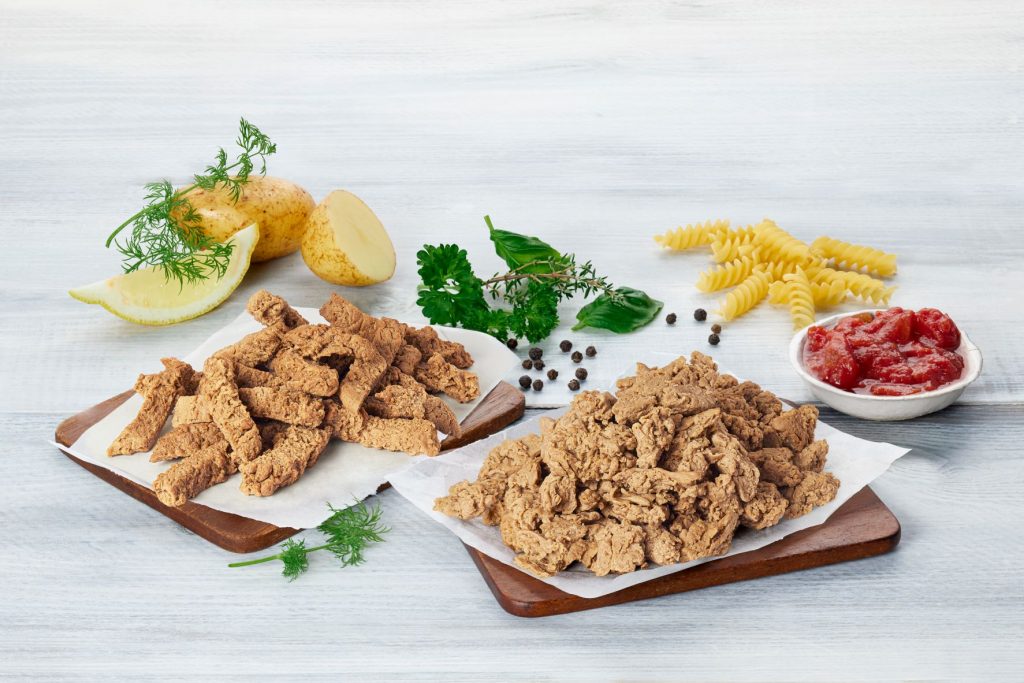 Resource efficiency needed in the food system
According to Lindström, small fish products are just the tip of the iceberg for Hailia. The company's ultimate business idea is to develop new technology and expertise to bring underutilized stocks of small fish into food production not only in Finland, but also elsewhere. Since the method is easy to scale, Hailia can achieve a significant impact in solving the inefficient use of resources in food chains.
As the world's population grows, the demand for food increases dramatically. Nevertheless, food production can be considered wasteful in terms of resource use. Large quantities of available food are used to feed production animals without processing, and some of it ends up outside the food system, as feed for fur animals, for example. Hailia's underlying big idea is that undervalued and underutilized raw materials need to be brought directly into food production to meet future need for food. Lindström knows that the value of wild-caught fish needs to be raised and product development needs to succeed for people to accept the product.
"Innovations are needed to bring food more directly to people without wasteful intermediate steps. The process itself must be efficient and short, and the end product must be delicious and nutritious. That's exactly the innovation we at Hailia are working on," she sums up.
Article: Hailia. Contact: info(at)hailia.fi.
---
Agenda2030
9. Industry, innovation and infrastructure
---