Fish and Waters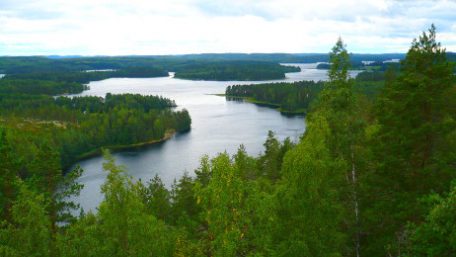 Global development challenges Finland to examine water resources and their utilisation in a new way. The need for water is increasing inevitably around the world. Population growth and lifestyle changes force us to seek new solutions for the use and exploitation of water and water systems.
The water resources of Finland, i.e. the opportunities of blue bioeconomy, are based on the abundant water resources, high technical expertise and the solution's ability to tackle multi-sectoral challenges. In addition, Finland has a good international reputation when it comes to water and environmental expertise. Bioeconomy solutions also have the potential to boost social welfare and employment if water resources and their use and production potential are examined more comprehensively. Versatile use of water resources is already the basis for many economic activities. The main areas of the blue bioeconomy are water business, energy production, fisheries, nutrient recycling and industrial symbiosis.
Based on the preliminary report, fisheries and tourism have been identified as potential growth opportunities in the short term. In addition to this, the potential growth of exports in water business is very substantial. Long-term growth potential is associated with the recycling of nutrients and industrial symbiosis.