Fluff Stuff develops plant-based textile fillings from peatlands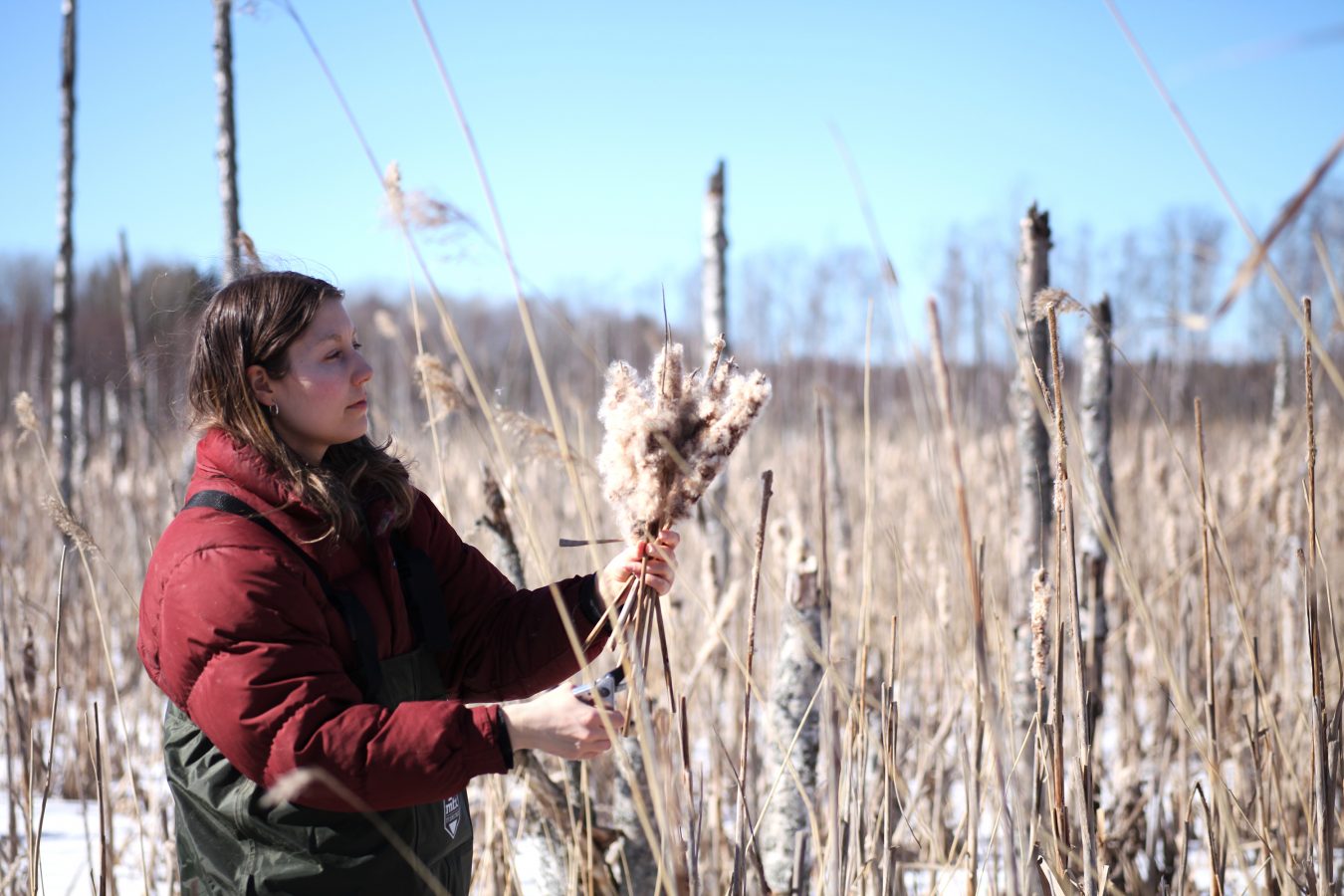 Case - Published 19.10.2023
To replace down and polyester, Fluff Stuff processes cattail seed hairs into a filling that regenerates, insulates and finally biodegrades.
If you open up the side seam of a pillow or a winter jacket, you'll usually find either fossil-based polyester fibres or down and feathers as insulation and filling. But what if the filling material could be grown locally?
Fluff Stuff grew from the idea that softer plant-based materials could be used to replace animal fibres and oil-based fillings.
Testing and research has demonstrated that the common wetland plant cattail's seed hairs forming in cigar-like flowering heads are comparable to down and feathers. Cattail fluff insulates and has hydrofobic properties.
Fluff Stuff co-founder and CEO Tea Auramo describes that the textile industry has long searched for more sustainable solutions, and time is also ripe for a filling revolution.
"For example EU-level regulations on textile microplastics can proceed rapidly, so it makes sense to have some solutions already at hand." Auramo emphasises.
Fluff Stuff is currently researching cattail as a source of filling fiber, since the plant also has environmentally beneficial possibilities.
"Pretty soon after starting we found out the significant emission reduction potential that cattail cultivation has through wetland agriculture, this is exciting and motivates us to carry on." Auramo describes.
Outphasing animals and petrol in textile fillings
But what's the problem with current textile fillings? Auramo notes that polyester-based fillings are a source of microplastic waste, and linked to fossil fuel production. Down and feathers on the other hand include ethical questions.
"New actors develop promising solutions that use material side streams or are produced more kindly. The transition away from fur and the production of plant- or mushroom-based leathery materials signals a desire to find more sustainable ways to keep warm, make clothes and feel joy about them." Fluff Stuff's communication manager Amir Tahvonen adds.
Fluff Stuff's material is sourced from a perennial plant, and it's biodegradable.
The direction to regenerative production is another important sustainability angle for Fluff Stuff. Regenerative means ways of producing that enhance and repair the starting situation.
With cattails, this is possible by cultivating the plant on rewetted peatlands. Dried peatlands are a relatively small part of Finland's area, but their share of the emission is wider. If peatland is rewetted, its emissions drop and the carbon stays in the ground. Cattail plants require water to grow. This is an example of wetland agriculture, also called paludiculture.
"In the best scenario paludiculture could be done as a hybrid area, part of the year in cultivation and partly a nature reserve. With cattails this would be viable because of the winter harvesting. In the springtime, wetlands attract birds. It's wonderful to notice how quickly nature has reacted to the changes in LUKE's test fields in Kauhajoki and Ruukki." Tea Auramo notes.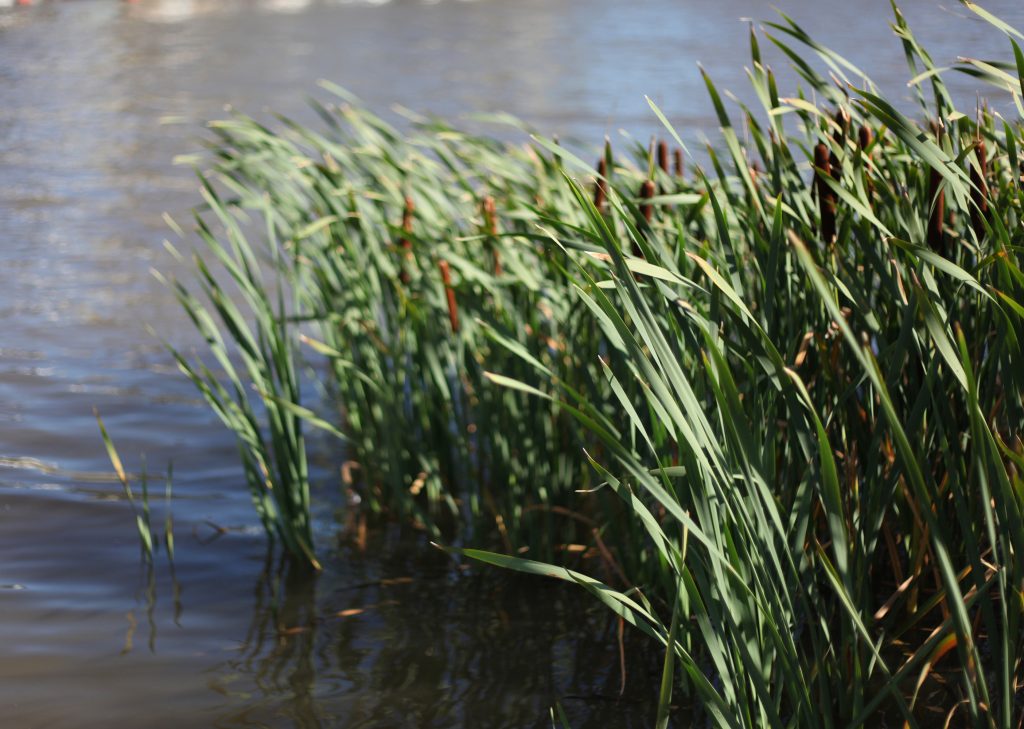 Pilots to scale-up
Though the first prototype products and comparisons with down are promising, there's still some way to go before a finalised product found in a jacket or pillow is available in the market for consumers. Business Finland's Tempo funding has made international piloting with partners possible. "We're testing the filling material on an industrial scale and mapping the customers' needs for scaling up and production." Auramo tells.
According to Auramo, the future looks bright, and Fluff Stuff's plant-based filling has already raised interest among textile companies and consumers alike. The change to a more sustainable textile filling is built together.
"The gradual shift to more sustainable materials and transition times for climate targets allow time for building and scaling up the production, but the need for bio-based, renewable materials is growing fast." Auramo concludes.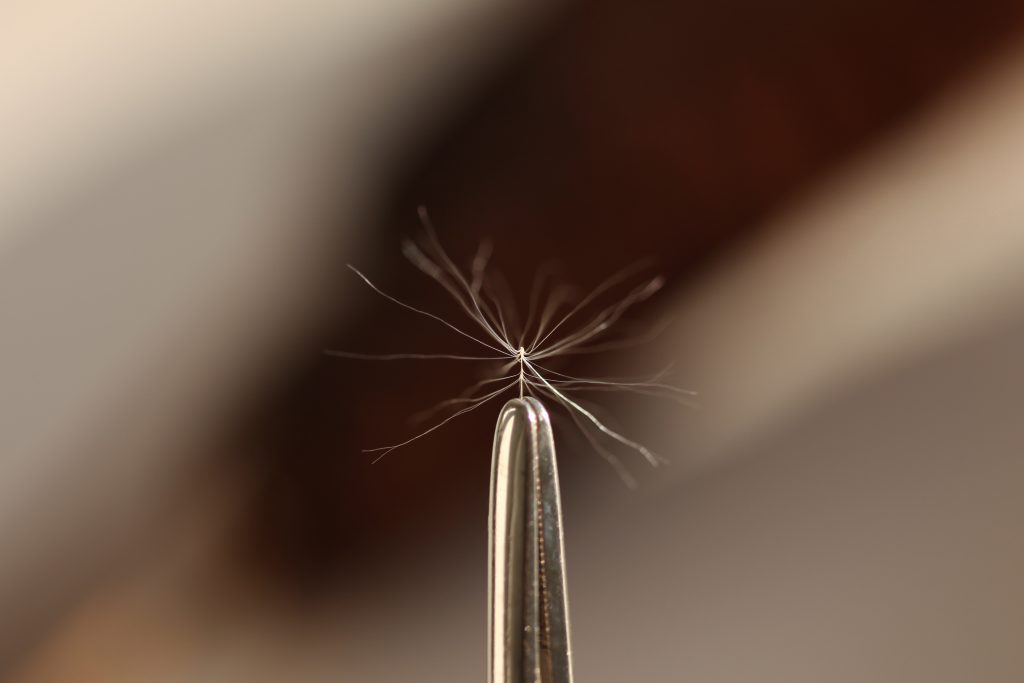 More about Fluff Stuff
Fluff Stuff was founded in 2022, and develops plant-based filling materials for the textile market. Fluff Stuff in social media: LinkedIn, Instagram & Facebook @fluffstuffcompany . Contacts: hello@fluffstuff.fi .
Article was written by Amir Tahvonen, Fluff Stuff's Art director and communications manager, amir@fluffstuff.fi .
---
Agenda2030
Fluff Stuff is driven to foster the sustainable production of textile fillings. The development of plant-based filling materials is linked to the following sustainable development goals:
8 Decent work and economic growth, 9 Industry, innovation and infrastructure, 12 Responsible consumption and production and 15 Life on land.
---