Interfaces with other strategies
The update of the Bioeconomy Strategy examined a wide range of national and EU level strategies and policy programmes that have an interface with the bioeconomy. There is an exceptionally large number of these as shown in the images below. A great deal of attention is focused on the bioeconomy and there are an abundance of wishes related to it, but there are also considerable cross-pressures both in Finland and in the EU.
Figure 2. The bioeconomy has interfaces with a large number of other national strategies and programmes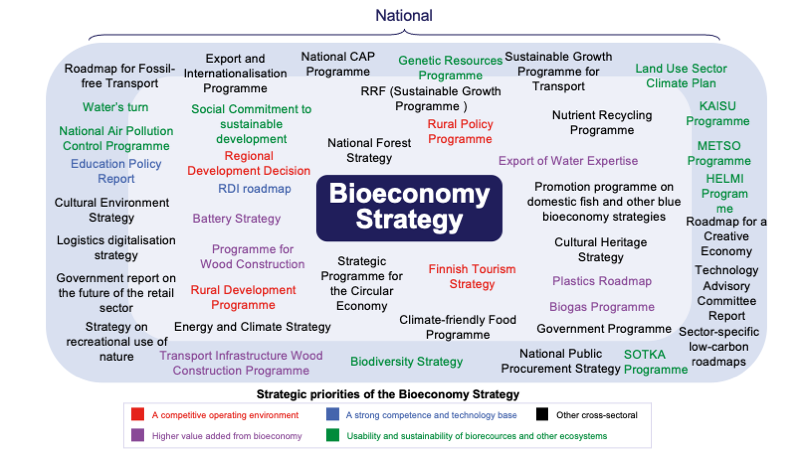 A competitive operating environment
Higher value added from bioeconomy
A strong competence and technology base
Usability and sustainability of bioresurces and other ecosystems
Other cross-sectoral
Figure 3. Finland's Bioeconomy Strategy under EU review, especially in comparison to the EU Bioeconomy
Strategy, but also for a significant number of other strategies, programmes and funding instruments.